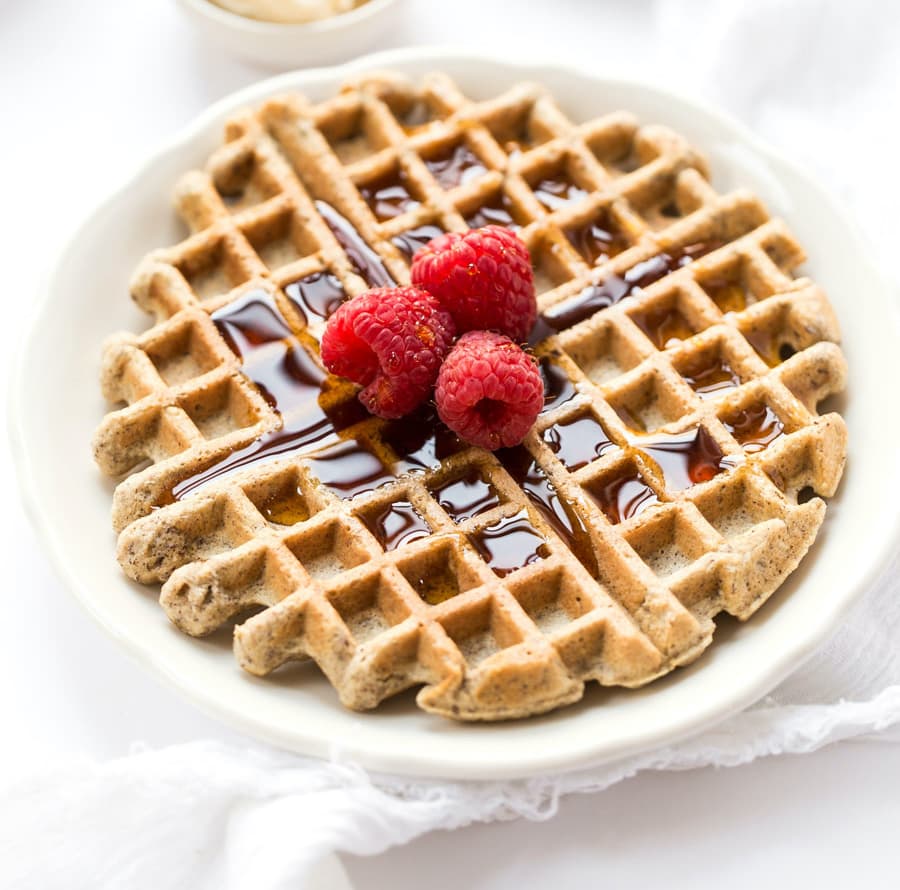 Quick and Easy Breakfast Recipes
On the go and looking for delicious and easy breakfast recipes? Breakfast is the most important meal of the day, but finding time to prepare it can be challenging. We've compiled our best breakfasts with 5 or less ingredients that are sure to complement any busy lifestyle.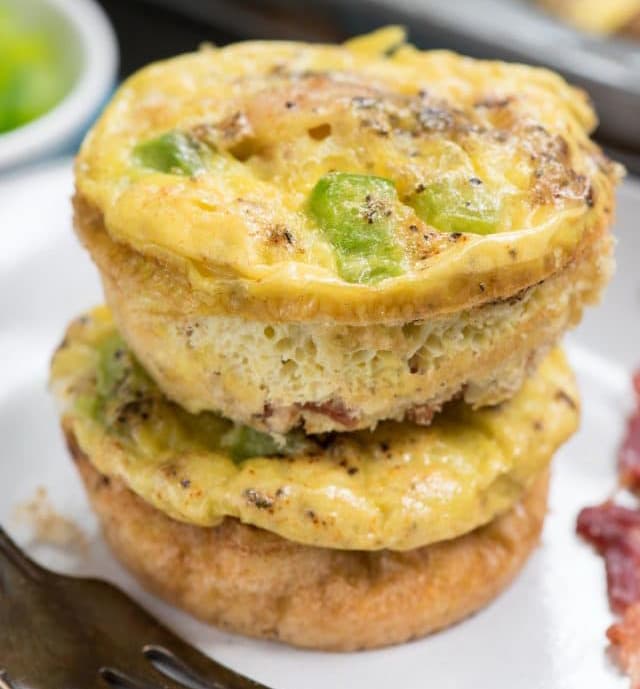 Starting off our breakfast recipe roundup with an egg muffin that's delicious and delightfully fluffy from Unsweetened Almond Milk. These egg muffins come together within 15 minutes. They can be stored in an airtight container in the freezer for up to a month so you can simply warm them and go!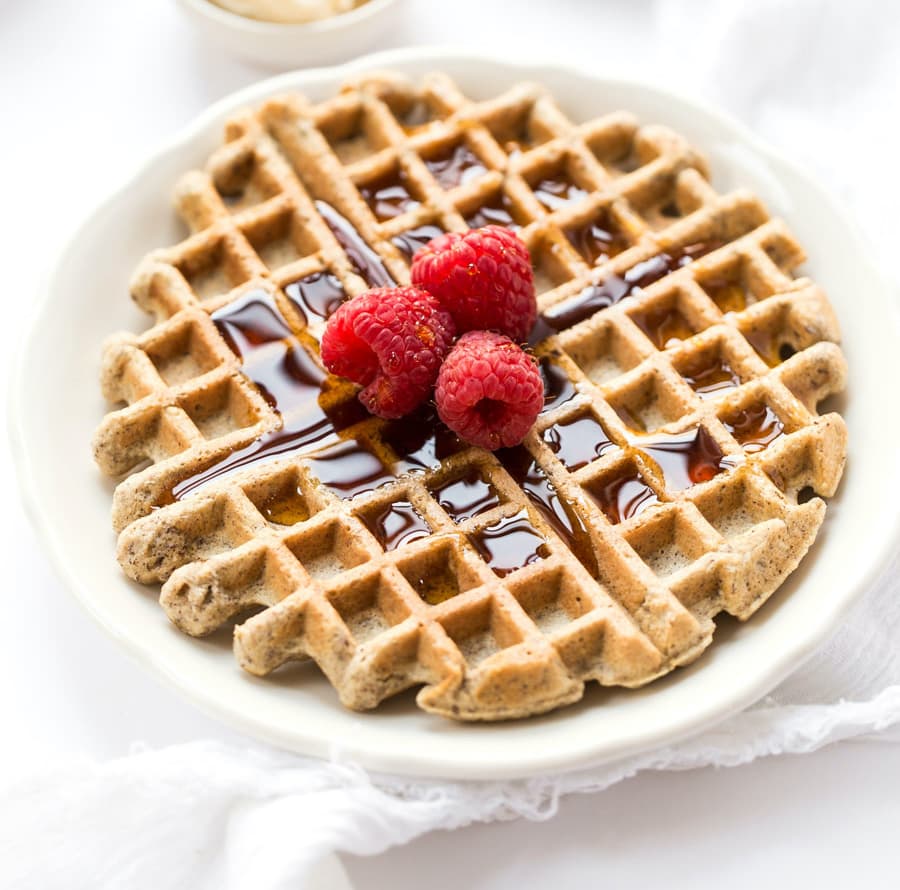 Classically timeless, nothing beats waffles in the morning. These waffles are made with our superfine Almond Flour making them crispy on the outside, fluffy and tender on the inside. Almond flour waffles are another easy breakfast recipe that can be made in large batches ahead of time and stored in the freezer for the busiest days.
Pro tip: Don't forget to pair with your favorite fruit and syrup combo for a scrumptious breakfast.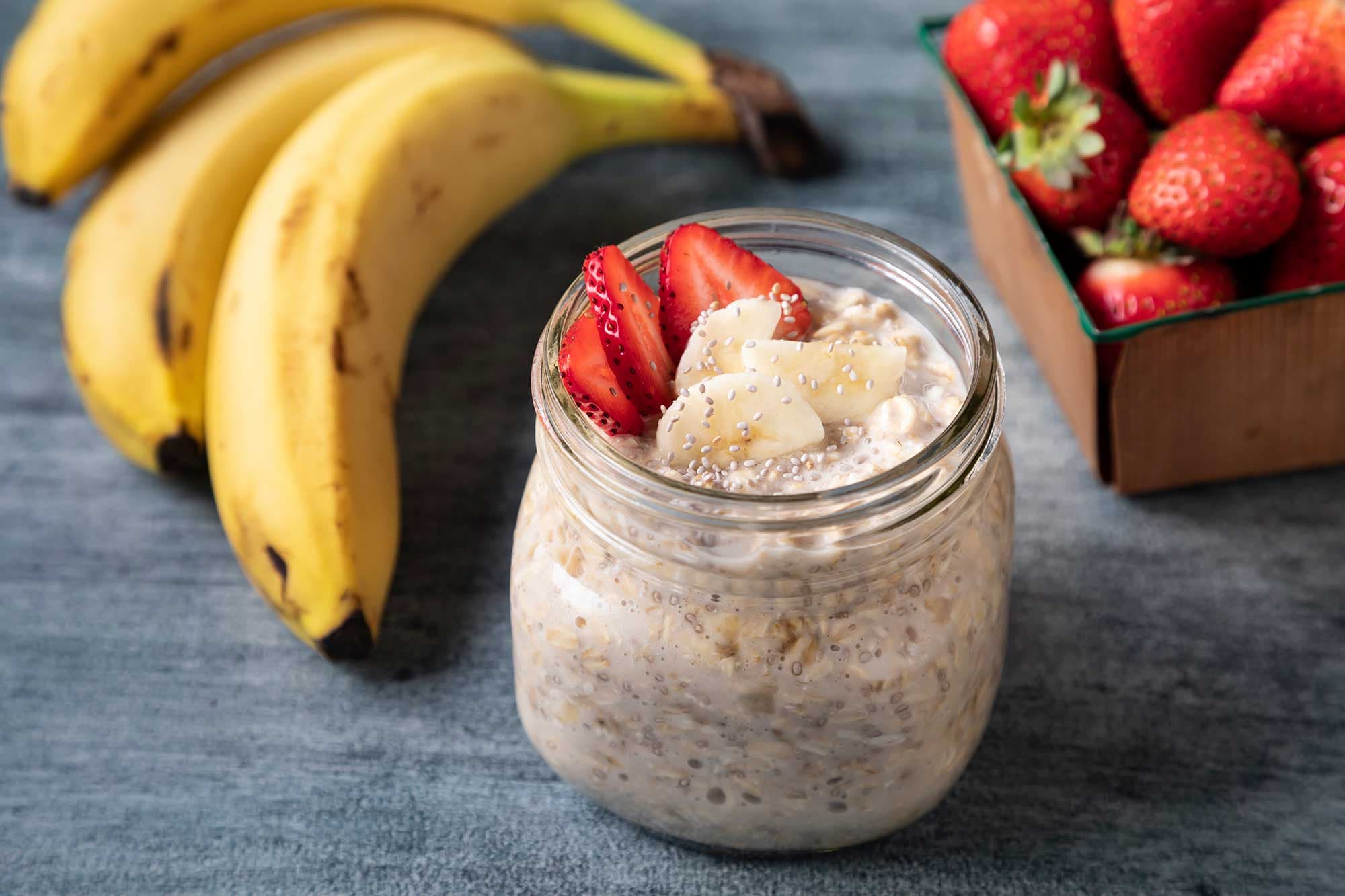 Our overnight oats with chia seeds and almond milk are simple and tasty. Overnight oats are a staple for on-the-go households because they require no actual cooking. Prepare them the night before with Almond Breeze Vanilla Almondmilk and let them refrigerate overnight so they are ready to grab and go by morning.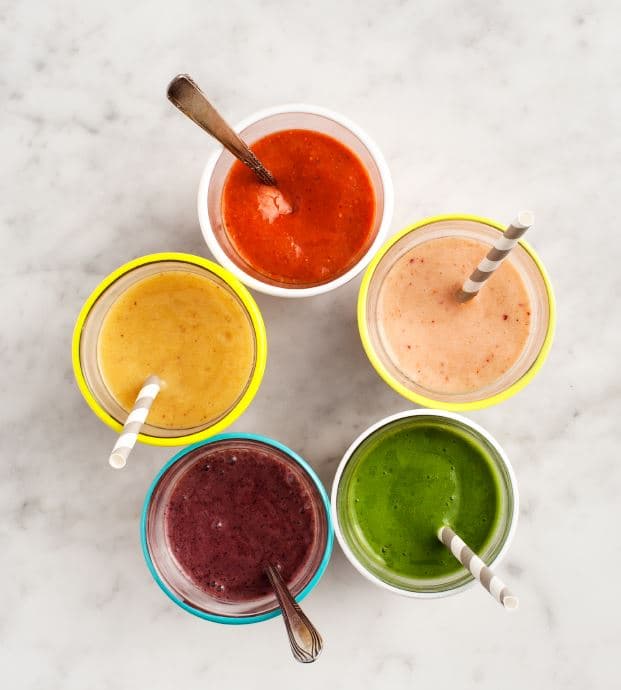 Meal prepping is crucial for any busy lifestyle. This batch of different smoothie recipes are a great way to meal prep for the week. Each of them utilize Almond Breeze Original Almondmilk and are jam-packed with unique flavors and colors. Simply prep your ingredients, freeze them, and blend when you're ready for an easy breakfast.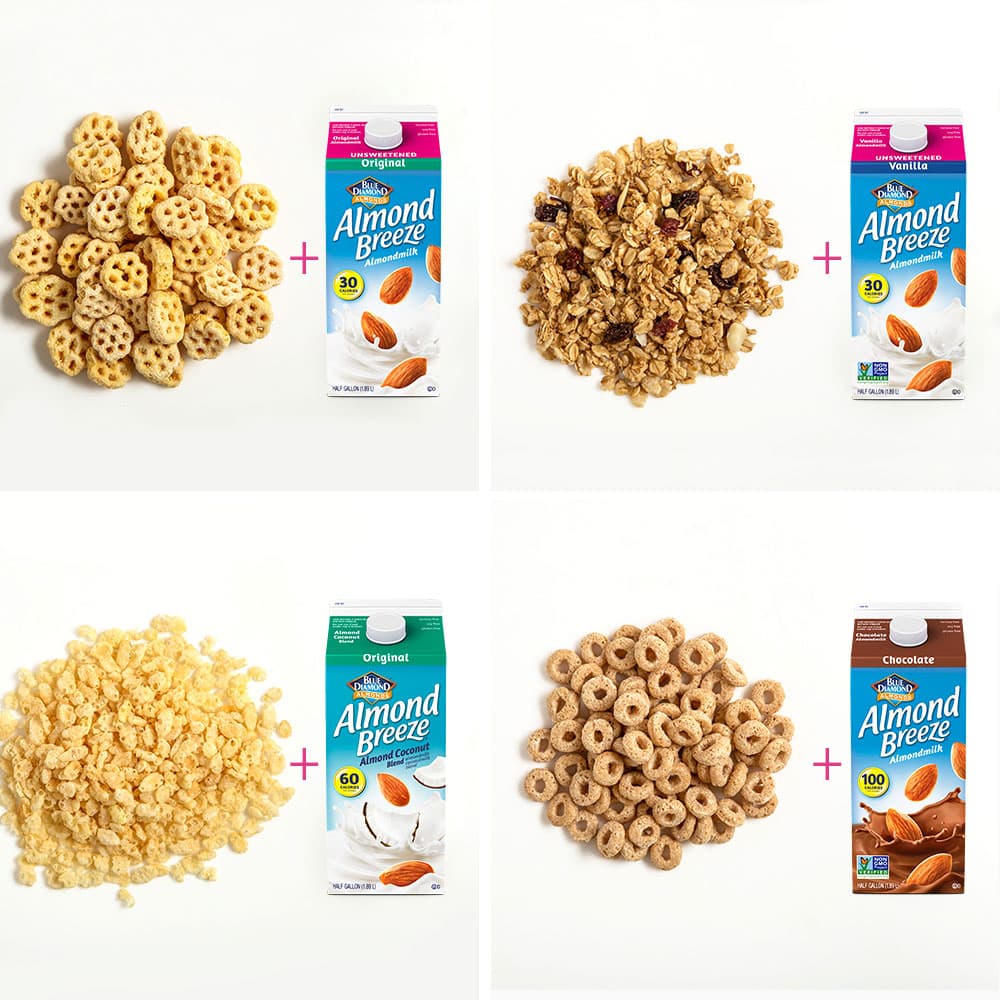 It wouldn't be an easy breakfast recipe roundup without cereal. Pick your favorite cereal and pair with any of our Almond Breeze Almondmilks. Go with original, vanilla, chocolate, or try one of our almond milk blends for something new!
Pro tip: Add fresh fruit for a more filling and flavorful cereal.
Don't forget to brew a cup of coffee topped off with almond milk creamer to complete any of our easy breakfast recipes. We hope you love making and eating our quick and easy breakfast recipes, and for more, check out the rest of our 5 ingredient meals!