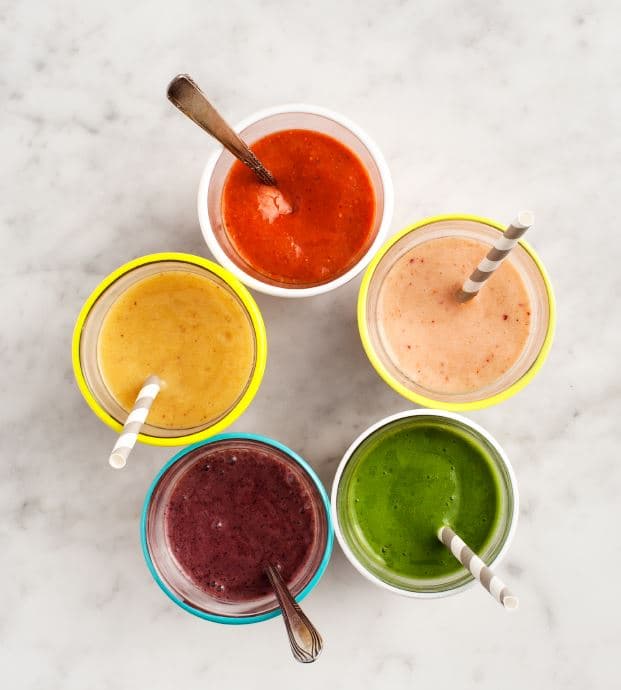 Meal Prep Rainbow Breakfast Smoothies
Nutrition Information
No nutritional info available at this time.
Ingredients
STRAWBERRY GOJI
big handful of strawberries sliced

¼ cup dried goji berries
PEACH
1 peach sliced

handful of raspberries

½ tablespoon almond butter
MANGO MACA
slices from ½ of a large mango

1 peach sliced

1 teaspoon maca powder
SPINACH & MANGO
slices from ½ of a large mango

handful of fresh spinach

1-2 teaspoons matcha
CHERRY Blue Diamond Blueberry Almonds CACAO
⅓ cup tart cherries

⅓ cup blueberries

½ – 1 tablespoon raw cacao powder
BLEND EACH SMOOTHIE WITH
a few pieces of ice

1/2 frozen banana
Directions
Assemble ½ banana into each freezer container (or freezer safe baggie). Add fruits/vegetables, then place your containers into the freezer until you're ready to blend each one.

Blend each smoothie with a few pieces of ice and ½ cup to ¾ cup almondmilk (enough almond milk to get your blender blade moving).

Blend in "extras" (goji berries, almond butter, maca, matcha, cacao) at the end.
Made with these products: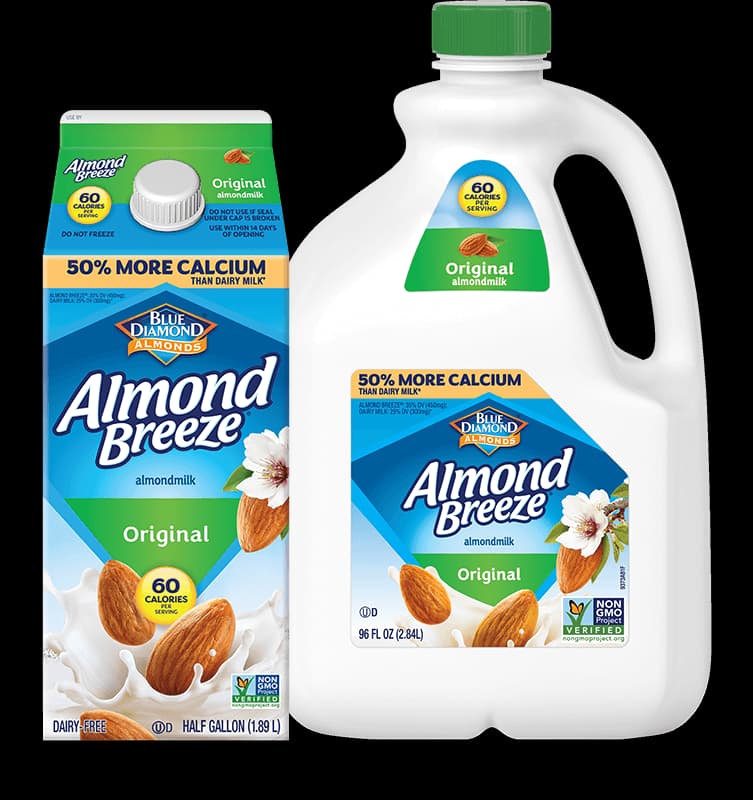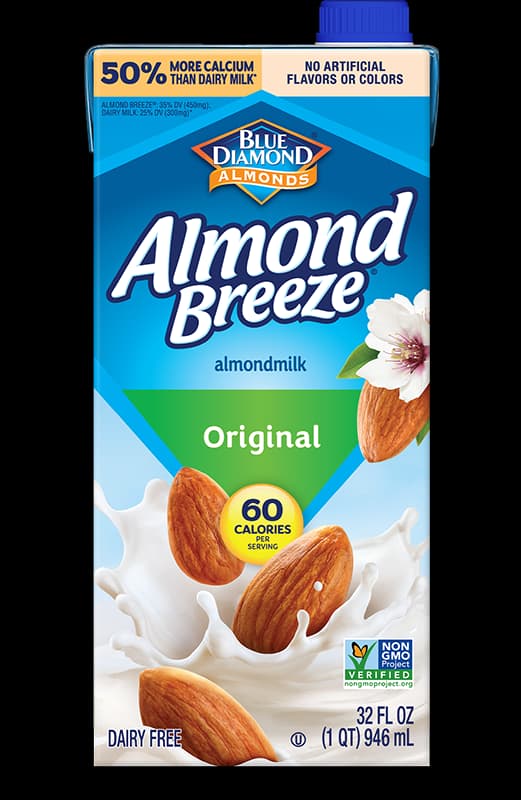 Shelf Stable Original Almondmilk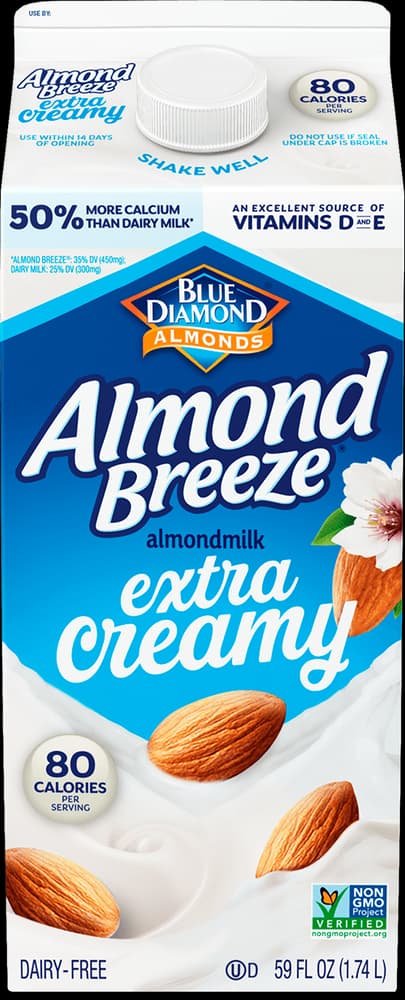 Notes:
If your blender isn't as powerful, let your frozen smoothie ingredients thaw at room temp for just a few minutes.
Courtesy of: Love and Lemons