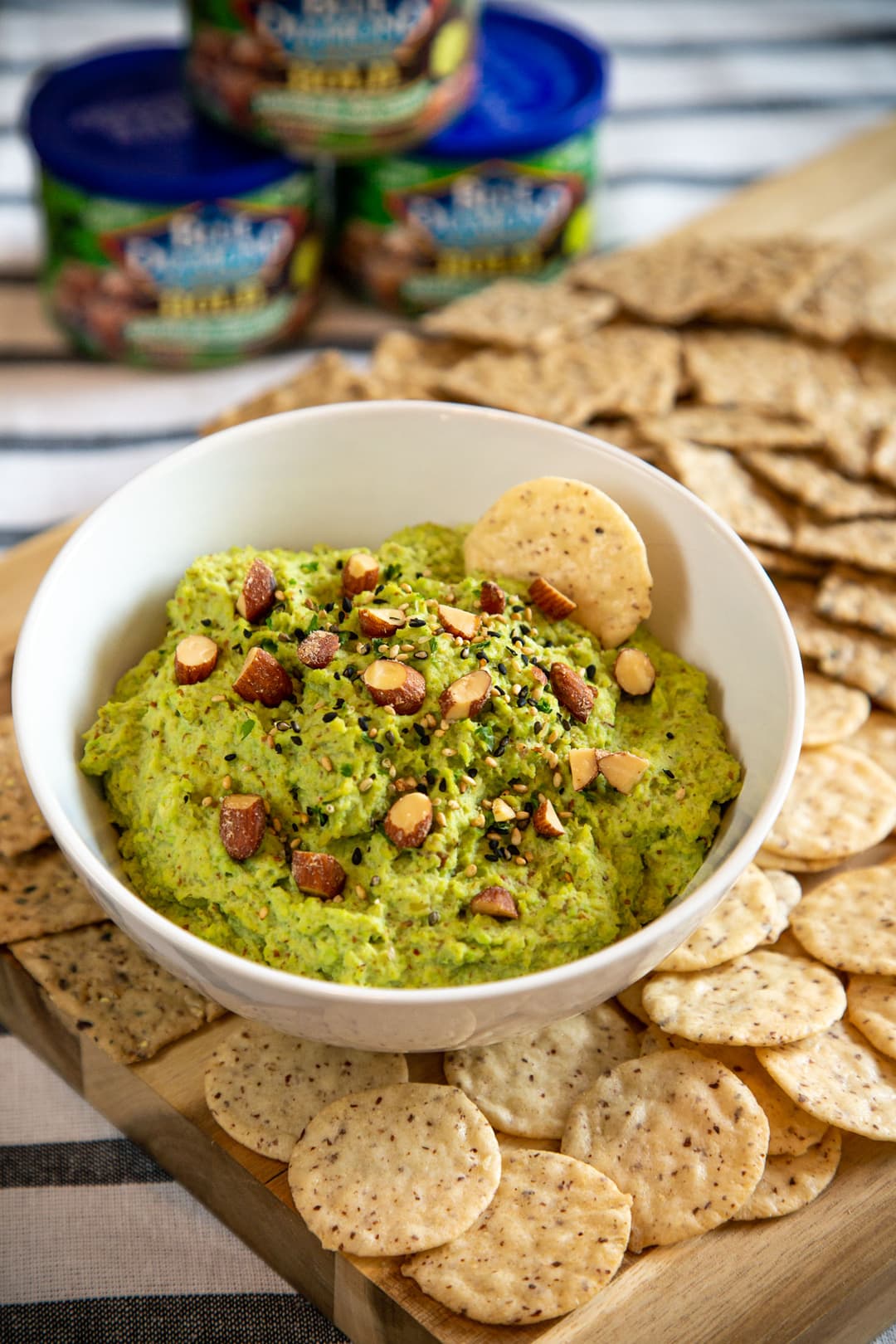 Our Top 4 Spiciest Recipes Yet
Looking to warm up this winter season? Well, look no further than our latest recipes! These dishes are sure to heat things up, and they're perfect for any occasion. Whether you're looking for a quick and easy meal or something more elaborate, we've got you covered. From Spicy Carrot Cilantro Hummus to Spicy Gingerbread with Lemon Sauce, we've got something for everyone.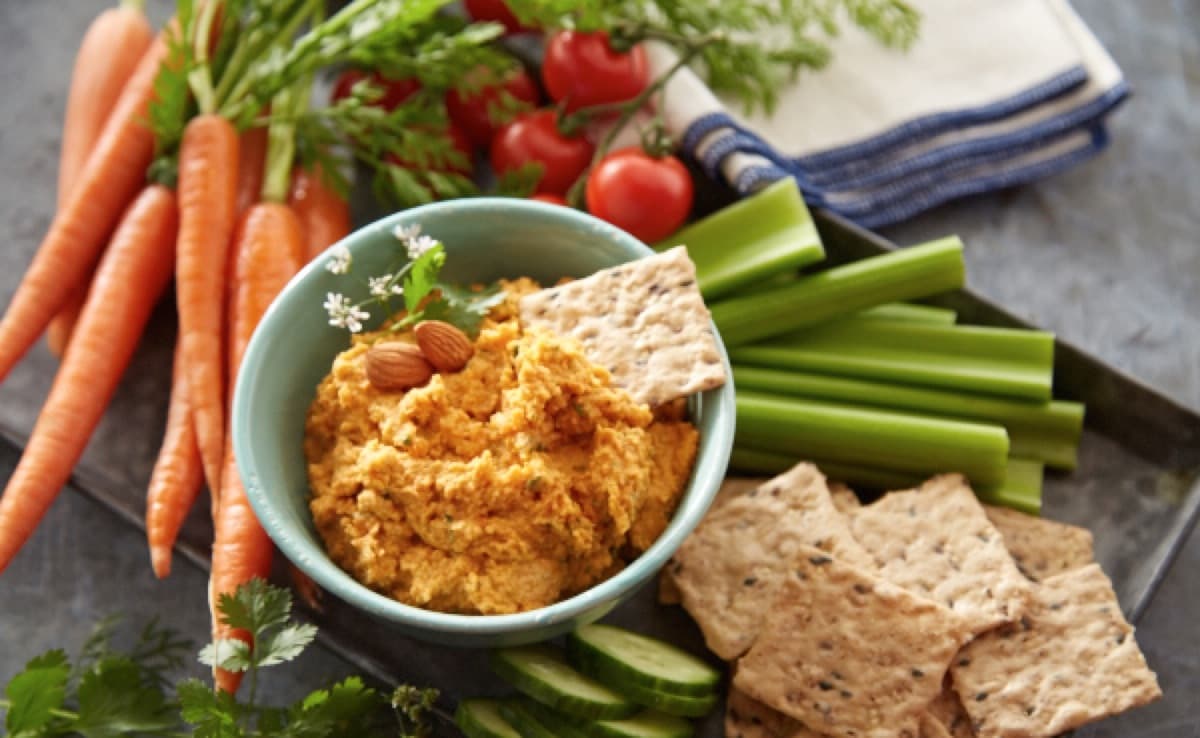 If you've got a craving for spicy meals, look no further than spicy carrot-cilantro hummus. This spicy combination of ingredients is perfect for those looking to add spicy flavors to a meal. It starts with freshly cooked carrots, which are blended with plenty of garlic and chickpeas until a creamy consistency. The cilantro adds extra flavor while the sriracha gives it a kick of heat. If you're in the mood for something zesty, spicy carrot-cilantro hummus is a great choice. Serve it alongside vegetables or Blue Diamond Nut Thins, or add it to sandwiches for an extra spicy twist. Perfect for game-day gatherings, this spicy dip will be sure to tantalize taste buds and leave your guests wanting more!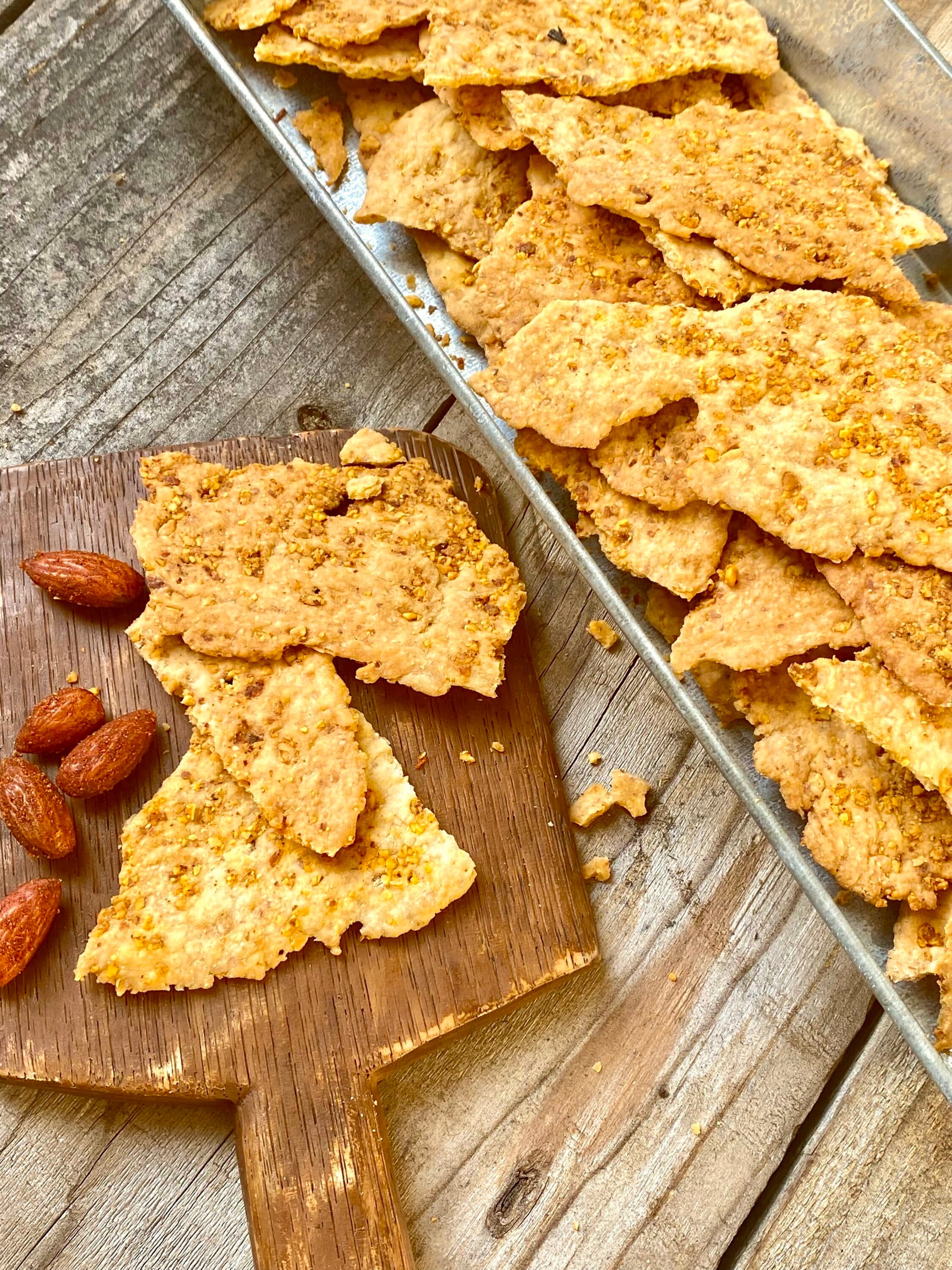 Spicy Flatbread Crackers are a great way to add a spicy kick to just about any meal. Made with Blue Diamond XTREMES Almonds, they have just the right amount of spicy kick, without being too fiery and overpowering other strong flavors. With their hearty texture and crunchiness, they are perfect for topping off salads, stuffing with meat or cheese, or serving alongside dips. Plus, they are incredibly versatile: add extra spices such as garlic powder, oregano, and basil for an additional layer of flavor; or skip the spices and enjoy them plain for a more subtle snacking experience. In short, Spicy Flatbread Crackers make it easy to enjoy spicy meals any time!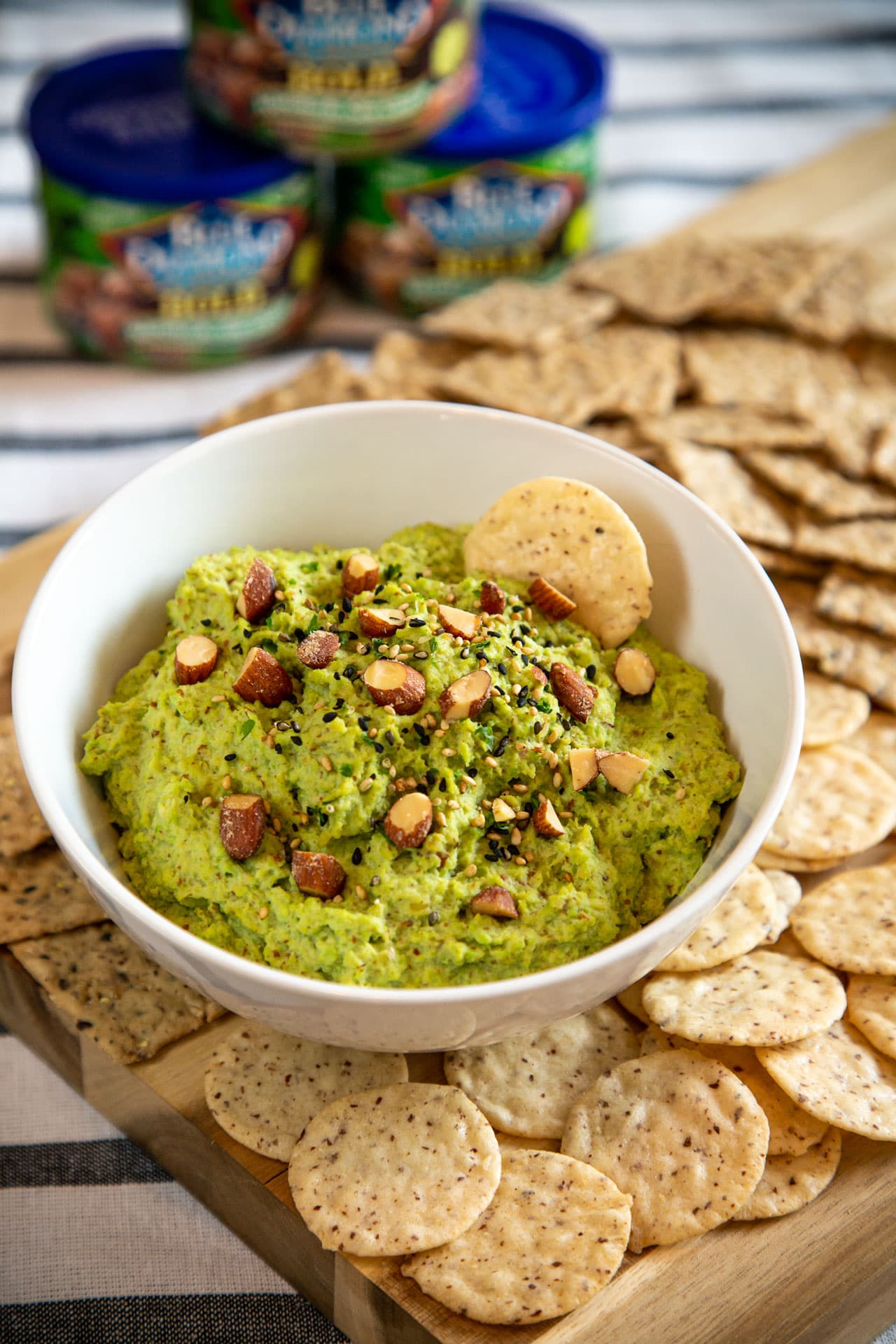 Wasabi Soy Sauce Edamame Hummus is quickly becoming a must-try dish for spicy food lovers. It's a unique combination of flavors that is surprisingly easy to make. Wasabi Almonds provide the spicy kick, soy sauce adds a salty flavor, and edamame hummus rounds out the dish with creamy, garlicky goodness. The result is an indulgent yet balanced mix of flavors that will leave your taste buds craving more. You can serve it up as an appetizer or snack and top it off with extra wasabi almonds to give it an extra crunch. It also makes an ideal spicy side dish to liven up any meal. With such yummy flavor combinations, this unique dish won't disappoint!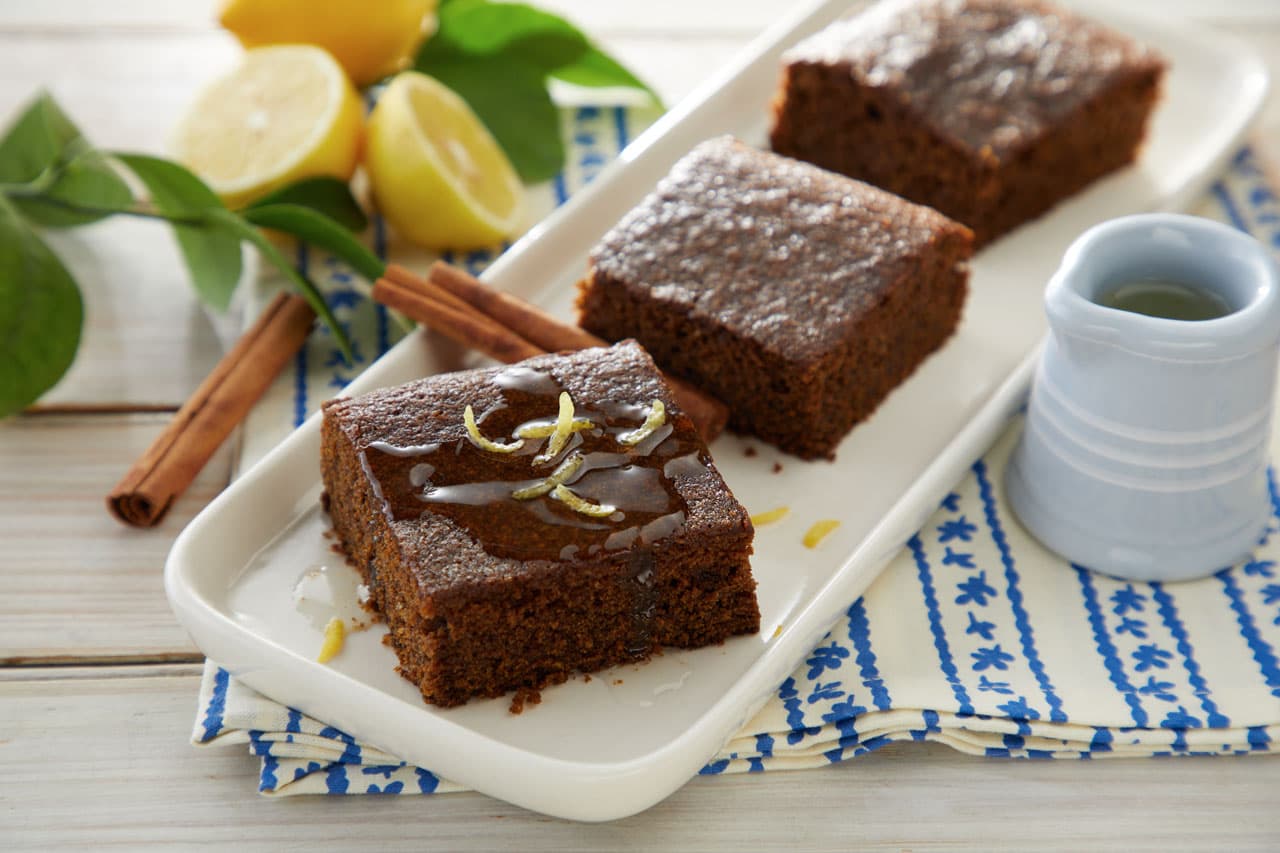 Spicy gingerbread with lemon sauce is a delicious spicy dessert that combines the warmth and spice of gingerbread with the cool tanginess of a lemon sauce. It's a perfect treat to serve after a spicy main course or as part of a holiday celebration. The bright sweetness of the lemon complements the bold spice from the bread perfectly and can really add to create an amazing spicy dish. Made with Almond Breeze Original Almondmilk both the Gingerbread and Lemon sauce are easy to make and once both are ready to serve, cut spicy gingerbread into pieces and top each piece with a dollop of lemon sauce. Bonus points if you toast up some nuts over your stove top to sprinkle in as garnish (and of course add some additional crunchy texture.)
We hope you enjoy our latest recipes! These dishes are perfect for any occasion, and they'll definitely help you warm up on even the coldest of days. So whether you're looking for an easy weeknight meal or something more special, we've got you covered. What's your go-to spicy dish?