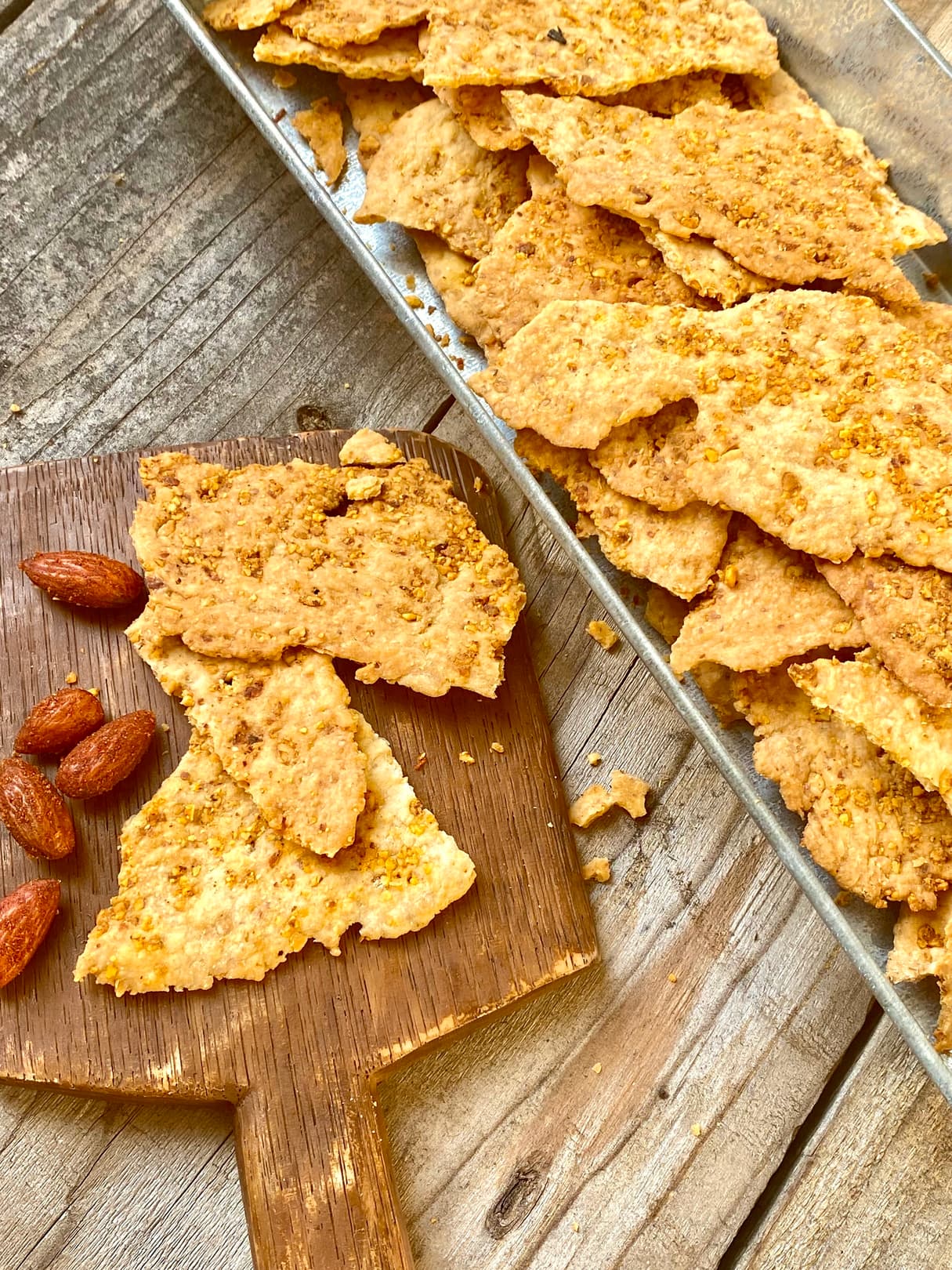 Spicy Flatbread Crackers
Nutrition Information
Calories
270
Total Fat
1.5g
Total Carbohydrates
29g
Cholesterol
0mg
Sodium
520mg
Potassium
190mg
Sugars
2g
Protein
7g
Directions
Place almonds in a food processor and process until finely chopped. Stir together flour, 1/2 cup almonds, granulated onion, sugar, salt and baking powder in a large bowl with a fork. Stir in Breeze and olive oil, stirring to make a stiff dough. Knead several times on a lightly floured board until smooth. Divide into 12 equal pieces, then cover with a clean cloth and let rest while oven preheats.

Preheat oven to 400°F and line 2 large baking sheets with parchment paper. Roll 2 dough pieces into long, very thin ovals on a lightly floured board, Spread some of the remaining almonds over the surface and roll again to press into the surface, rolling as thinly as possible. Transfer to prepared baking sheets and brush lightly with olive oil. Sprinkle with additional salt if desired.

Bake for 12 to 15 minutes or until a light golden brown. Let cool completely, then break into large pieces. Repeat with remaining dough, nuts and olive oil. May be prepared up to 5 days ahead and stored in an airtight container.
Made with these products: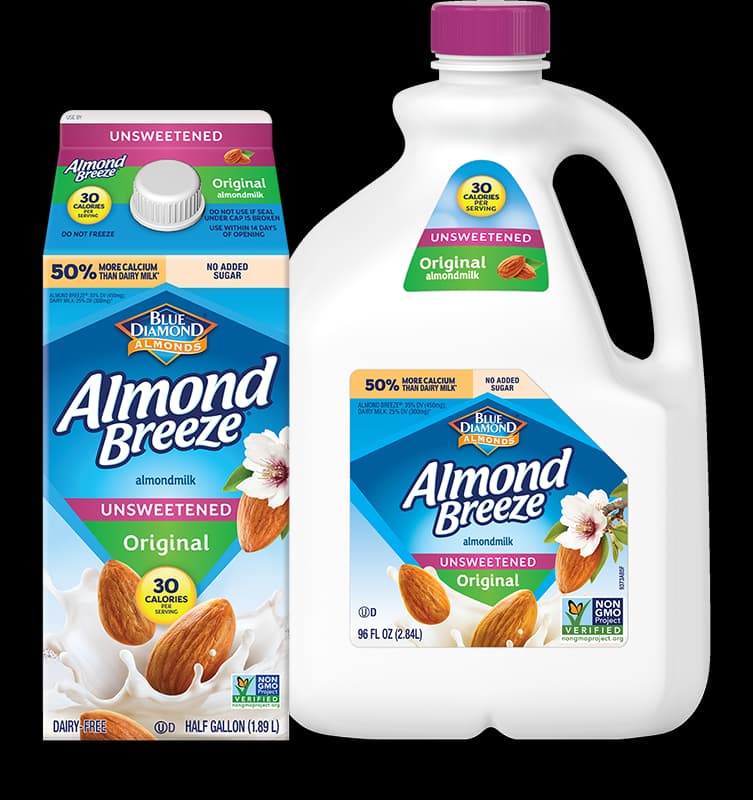 Unsweetened Original Almondmilk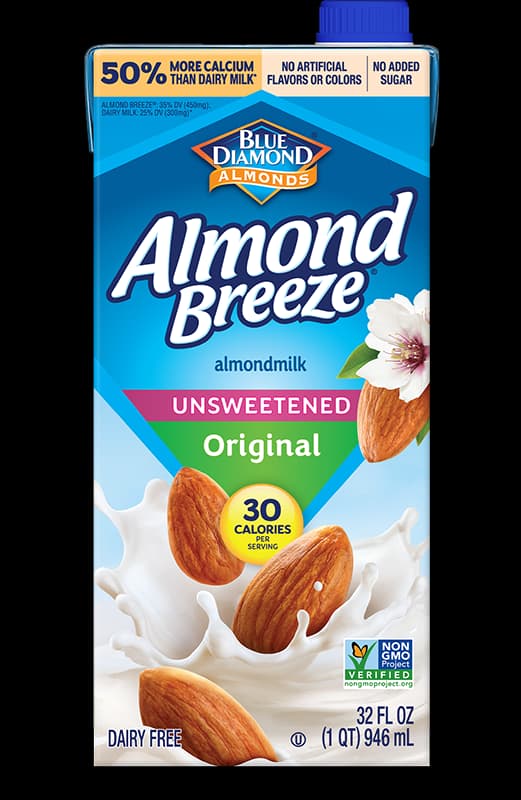 Shelf Stable Unsweetened Original Almondmilk
Notes:
*Choose Cayenne Pepper for a bit less heat, or Ghost Pepper or Carolina Reaper for a bigger heat hit.