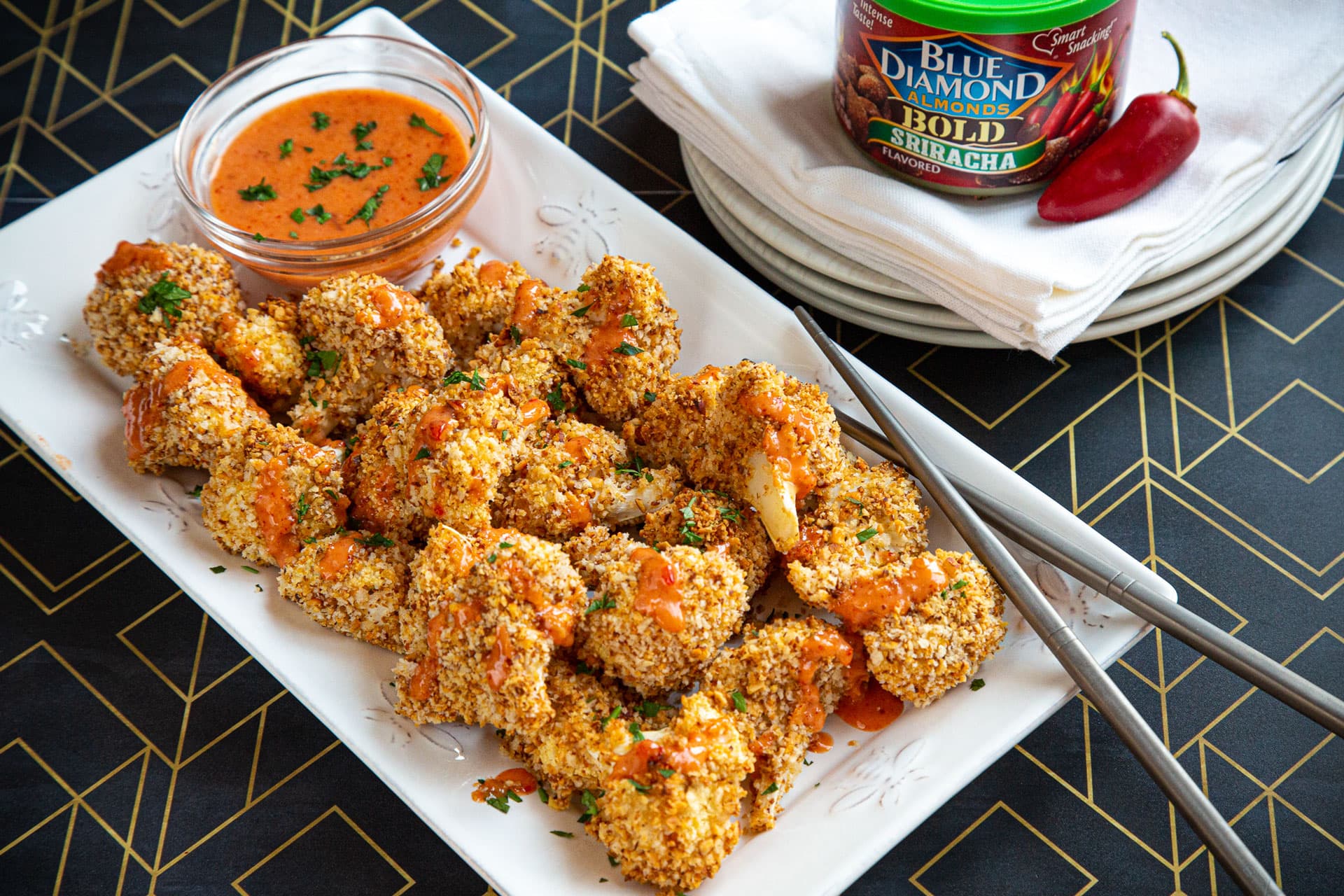 Bold Sriracha Bang Bang Cauliflower
Nutrition Information
Calories
349
Total Fat
22.7g
Total Carbohydrates
26.2g
Cholesterol
84.5mg
Sodium
257.1mg
Potassium
701.1mg
Dietary Fiber
7.8g
Sugars
6.7g
Protein
14.9g
Ingredients
BAKED CAULIFLOWER
BANG BANG SAUCE
Directions
Preheat oven to 400°F. Line baking sheet(s) with parchment paper.

Wash and cut cauliflower into bite size pieces.

Pulse Sriracha Almonds in a food processor on high until almonds are chopped very fine, about the size of breadcrumbs. Pour into a shallow bowl and mix in Panko until both are well combined.

In another bowl whisk eggs and season with salt and pepper.

Dip cauliflower florets into the egg, coating completely. Then coat in almond/panko mixture, pressing the crumbs into the florets so they stick. Place on the parchment lined baking tray. Repeat until all florets are coated.

Bake for 25 minutes, or until florets are golden brown.

While cauliflower is baking, whisk together bang bang sauce ingredients.

Once cauliflower is done baking, drizzle with bang bang sauce, setting some aside for dipping. Serve immediately.
Made with these products: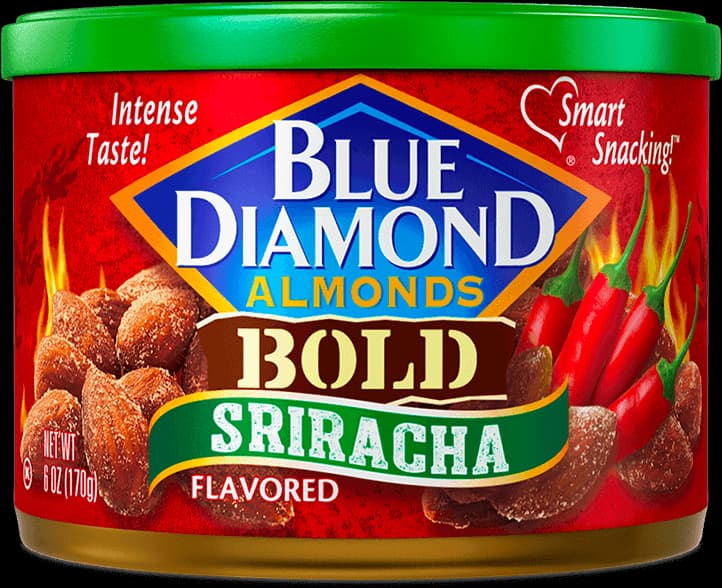 Notes:
Sriracha almonds add a subtle heat and nuttiness to the panko breading, without sacrificing the crunch.
If crumbs do not stick to egg-dipped florets, they may have become too soggy. Try splitting crumb mixture in two. Coat in two batches, switching to a fresh batch of dry crumbs halfway through.
Sauce can be made spicier by adding more sriracha.