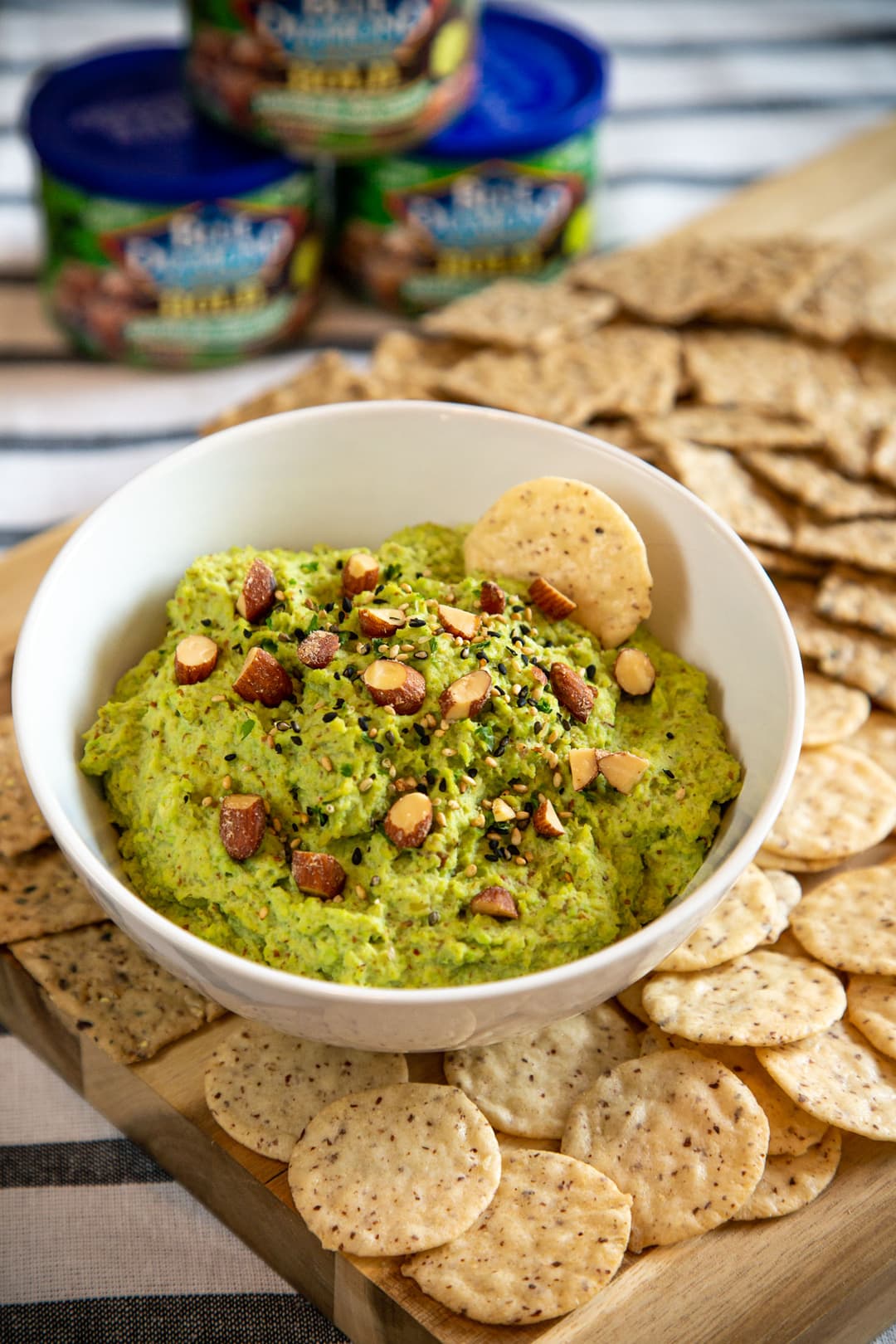 Wasabi Soy Sauce Edamame Hummus
Nutrition Information
Total Fat
17.7g
Total Carbohydrates
13.8g
Cholesterol
0.0mg
Sodium
321.1mg
Potassium
199.2mg
Dietary Fiber
5.2g
Sugars
5.0g
Protein
10.3g
Ingredients
12oz bag frozen shelled edamame

½ cup water

1 tbs soy sauce

2 tbs pickled ginger

½ tbs pickled ginger brine

1 tbs wasabi

3 tsp rice vinegar

1 tsp cayenne (optional)

Salt to taste
Directions
Thaw out edamame by running under warm water for about 3 minutes or leave in refrigerator for 40 minutes.

Use food processor or high-powered blender to chop almonds into a fine powder. Add thawed edamame and water. Process for about 2 minutes until mixture has a creamy consistency.

Add sesame oil, soy sauce, ginger, brine, wasabi, rice vinegar, and cayenne (optional) and process for 3 more minutes until everything is pureed and combined. Taste hummus. Add salt, if necessary and process once more.

Transfer hummus to a bowl, garnish, and serve.

Hummus may be made up to a day in advance and stored in an airtight container in the refrigerator.
Made with these products: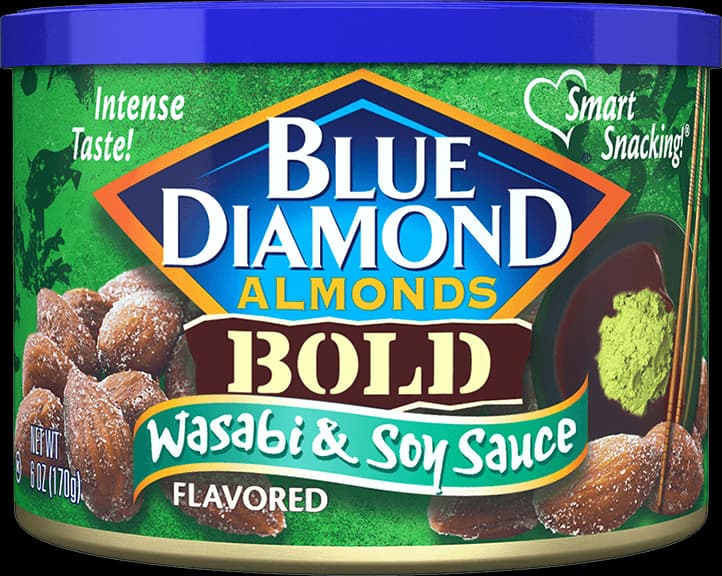 Notes:
Wasabi almonds take the place of traditional tahini, adding a nuttiness and creaminess to the hummus when pureed.
Garnish hummus with chopped Wasabi Soy Sauce Almonds, sesame seeds, or a drizzle of sriracha.
Serve with Nut Thins crackers, fried wontons, or vegetables.