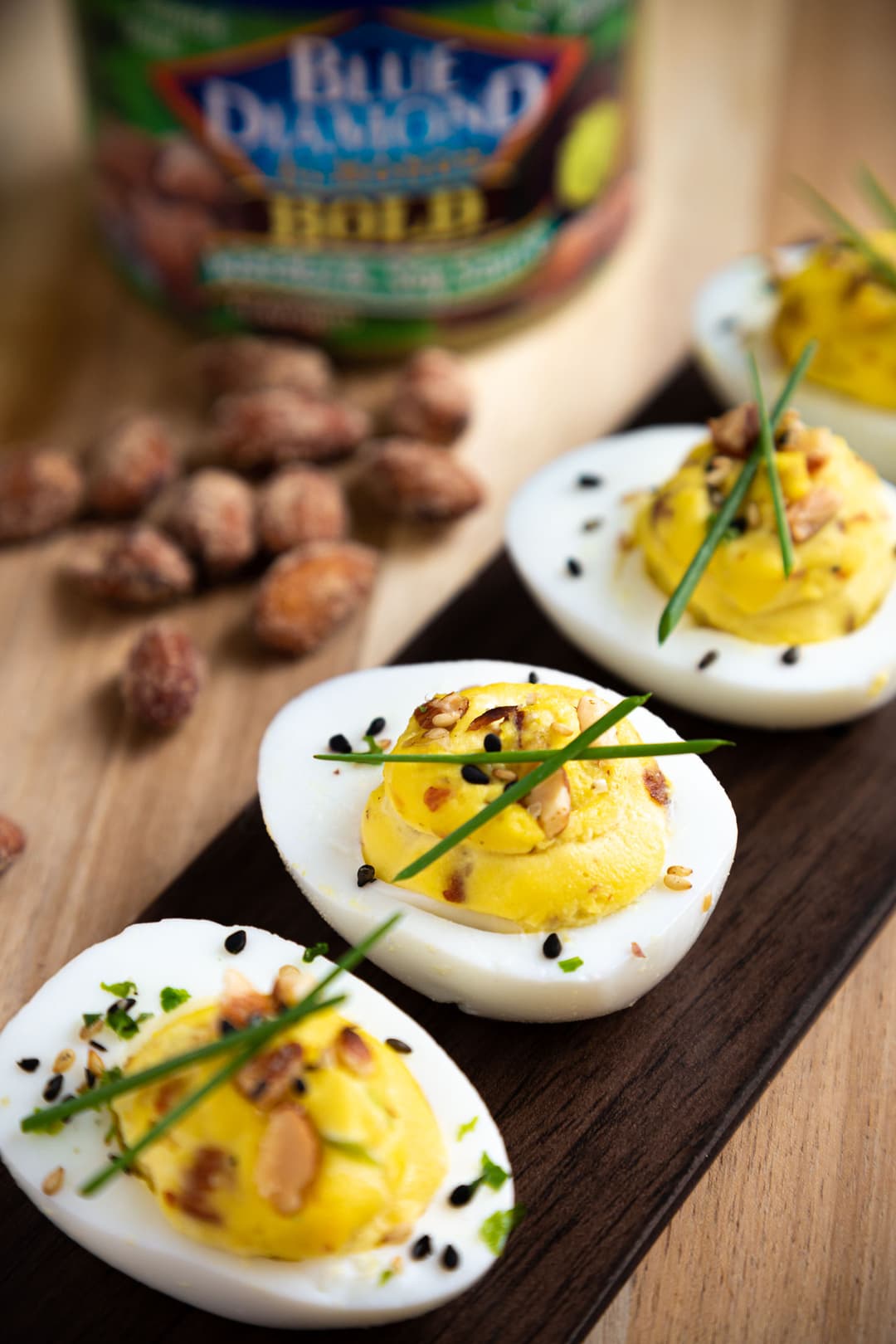 Wasabi Soy Sauce Deviled Eggs
Nutrition Information
No nutritional info available at this time.
Directions
Cut hardboiled eggs in half. Scoop out yolk into a bowl. Place egg white halves on a plate or platter.

Stir mayonnaise, almonds, wasabi, green onions, and rice vinegar into the yolks until creamy. Taste and add salt and pepper to adjust.

Gently spoon or use a piping bag to fill egg white halves with yolk mixture, about ½ tablespoon in each half.

Garnish eggs with more chopped almonds, sesame seeds, or chopped chives and serve.

Eggs may be made ahead and refrigerated up to a day in advance.
Made with these products: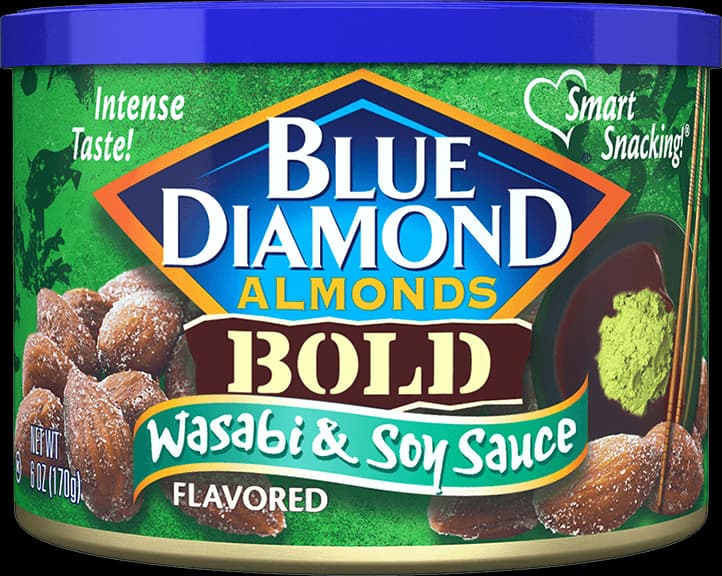 Notes:
The Wasabi SS almonds add a crunchy texture and tangy nuttiness to the creamy egg filling.
Bring up the heat by adding more wasabi paste to the egg yolk mixture.