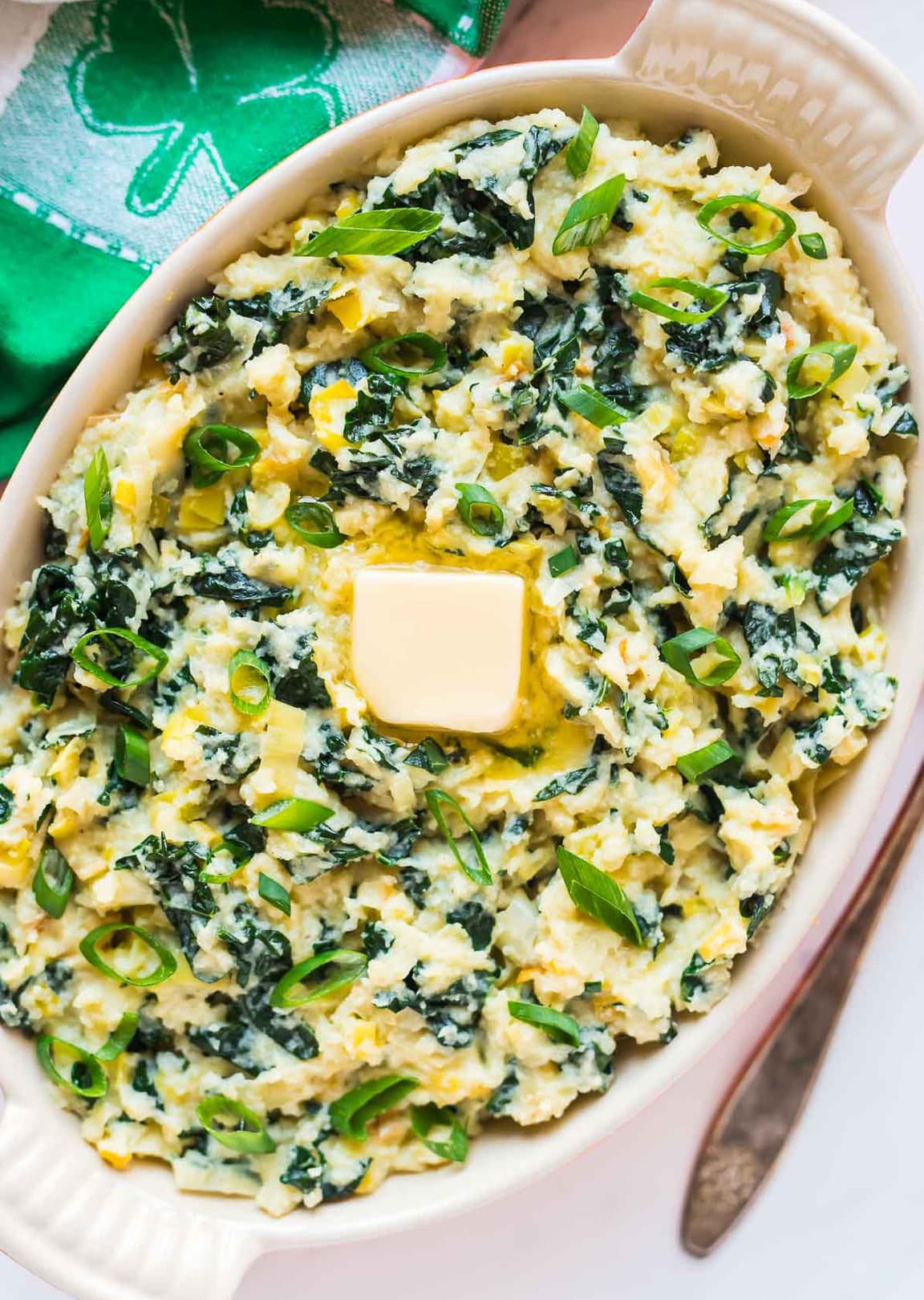 Mashed Cauliflower Colcannon
Nutrition Information
Total Fat
11g
Total Carbohydrates
16g
Sodium
428mg
Dietary Fiber
6g
Sugars
6g
Protein
7g
Ingredients
6 cups cauliflower florets (about 1 large head)

1 1/4 teaspoons kosher salt divided

3 tablespoons extra-virgin olive oil or melted and cooled coconut oil divided

2 tablespoons nutritional yeast

1/4 teaspoon black pepper 2 leeks white and pale-green parts only thinly sliced

3 cloves minced garlic

4 cups finely chopped kale leaves (about 1 bunch; be sure to remove the tough stems)

4 medium green onions finely chopped

Optional: vegan buttery spread

such as Earth Balance

for serving (or butter if the recipe being vegan is not a concern)
Directions
Place the cauliflower florets in a large pot and cover with cold water by 1 inch. Add 1/2 teaspoon salt, then bring to a boil. Let boil until fork-tender, about 6 minutes. Drain, then transfer to a food processor fitted with a steel blade or a blender. Add an additional 1/2 teaspoon salt, almondmilk, 1 tablespoon olive oil, nutritional yeast, and black pepper. Blend until smooth.

Meanwhile, in the same pot you used to cook the cauliflower (or a large nonstick skillet if you prefer to save time and cook the veggies simultaneously), heat the remaining 2 tablespoons olive oil over medium heat. Add the leeks and cook, stirring often, until soft, about 8 minutes. Add the garlic and cook 30 seconds, then add the kale, remaining 1/4 teaspoon kosher salt, and 1/3 cup water. Cover the pot and let cook over medium, lifting up the lid and stirring occasionally, until the kale is wilted and tender, about 4 additional minutes.

Stir in the reserved cauliflower puree and half of the green onions. Taste and add additional salt and pepper as desired. Serve warm, topped with the remaining green onions and butter.
Made with these products: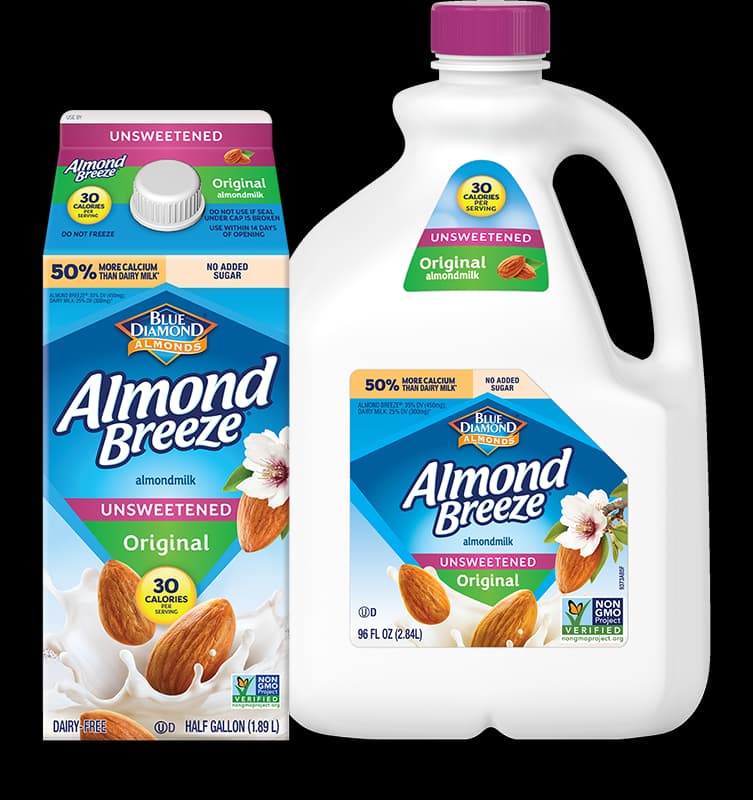 Unsweetened Original Almondmilk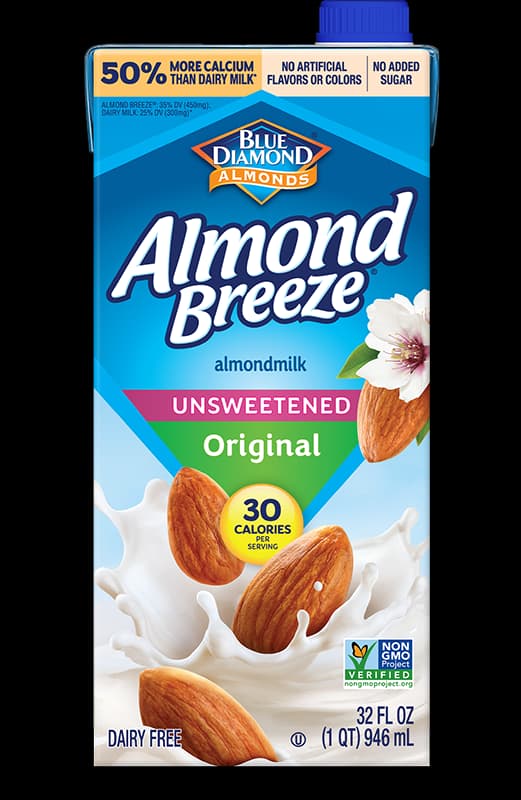 Shelf Stable Unsweetened Original Almondmilk
Notes:
If you do not have or wish to purchase nutritional yeast, you can swap finely grated Parmesan or simply omit it.
Store leftovers in the refrigerator for up to 3 days. Reheat gently in the microwave or in a heatproof bowl set over a pan of simmering water with a bit of extra almondmilk splashed in to keep the mixture from becoming dry.