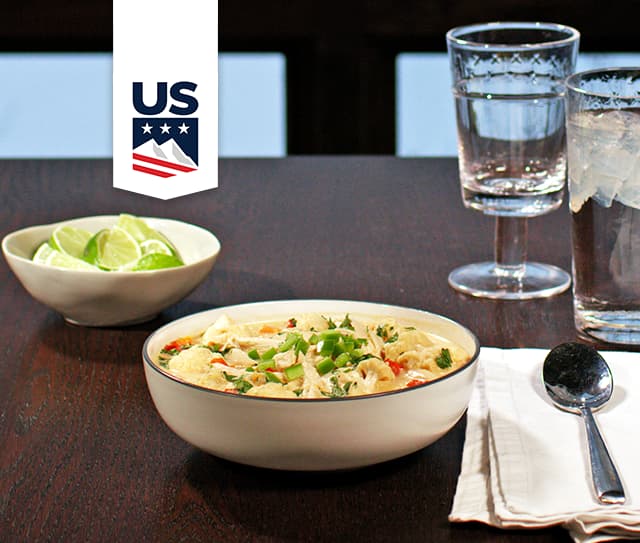 Summit Soup by USSA Chef Allen Tran
Nutrition Information
Total Fat
30 grams
Total Carbohydrates
20 grams
Sugars
10.5 grams
Protein
13 grams
Ingredients
1 Tbsp. coconut or olive oil

4 cloves garlic minced

1 shallot diced

1 red bell pepper diced

2 carrots diced

1 head cauliflower

1 tsp. ground cumin

1/2 tsp. black pepper

1/4 cup soy sauce or liquid aminos

2 limes zest and juice

2 13.6oz cans coconut milk

2 cups shredded or diced chicken or meat alternative
Directions
In a large pot, saute garlic, shallots, bell pepper, and carrots in oil with cumin and black pepper over medium-high heat. Once vegetables start to soften, add chili paste, soy sauce, and the zest and juice of 2 limes.

Whisk in almond-coconut milk and 2 cans of coconut milk until mixture comes together. Add more chili sauce, salt, pepper as needed. Break up head of cauliflower and add to soup base. Stir in pre-cooked, diced chicken breast or pre-cooked meat alternative.

Continue cooking soup over medium heat until cauliflower is softened, about 10-15 minutes.

Serve with cilantro, jalapenos, and pita wedges.
Made with these products: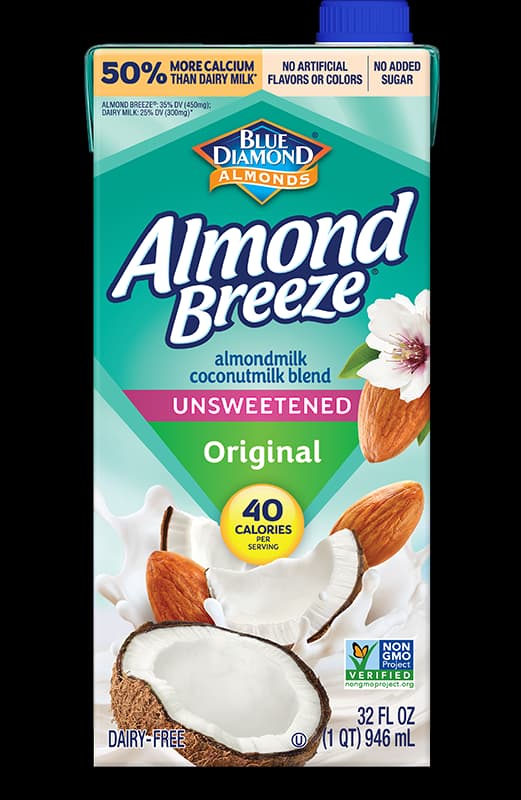 Shelf Stable Unsweetened Original Almondmilk Coconutmilk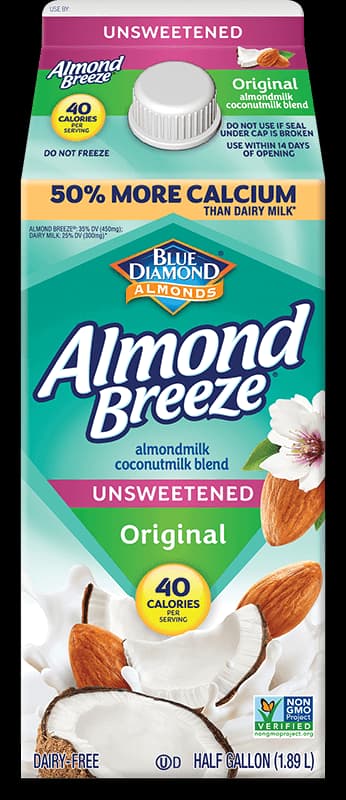 Unsweetened Original Almondmilk Coconutmilk
Courtesy of: USSA Chef Allen Tran