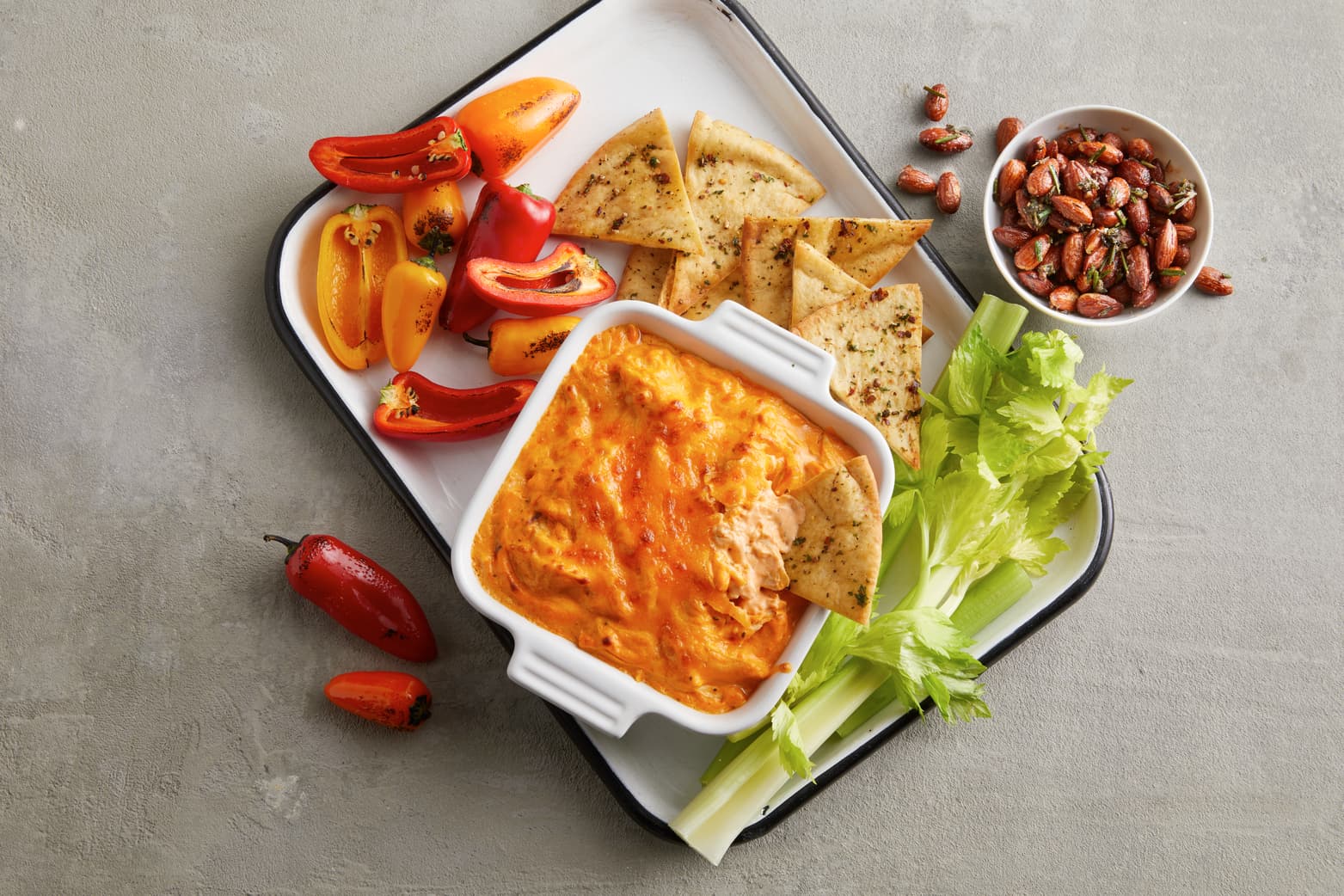 Easy Dips and Appetizer Recipes for Summer BBQs
We all know summer is known as the barbecue season. Grilling various meats and vegetables is a no-brainer at a summer BBQ, but what about appetizers and side dishes? We think they deserve the spotlight just as much as the main courses do. Fun dips and BBQ appetizers are important components that complete the entirety of a cookout. We compiled a list of the best summer appetizers and summer dips you will want to try!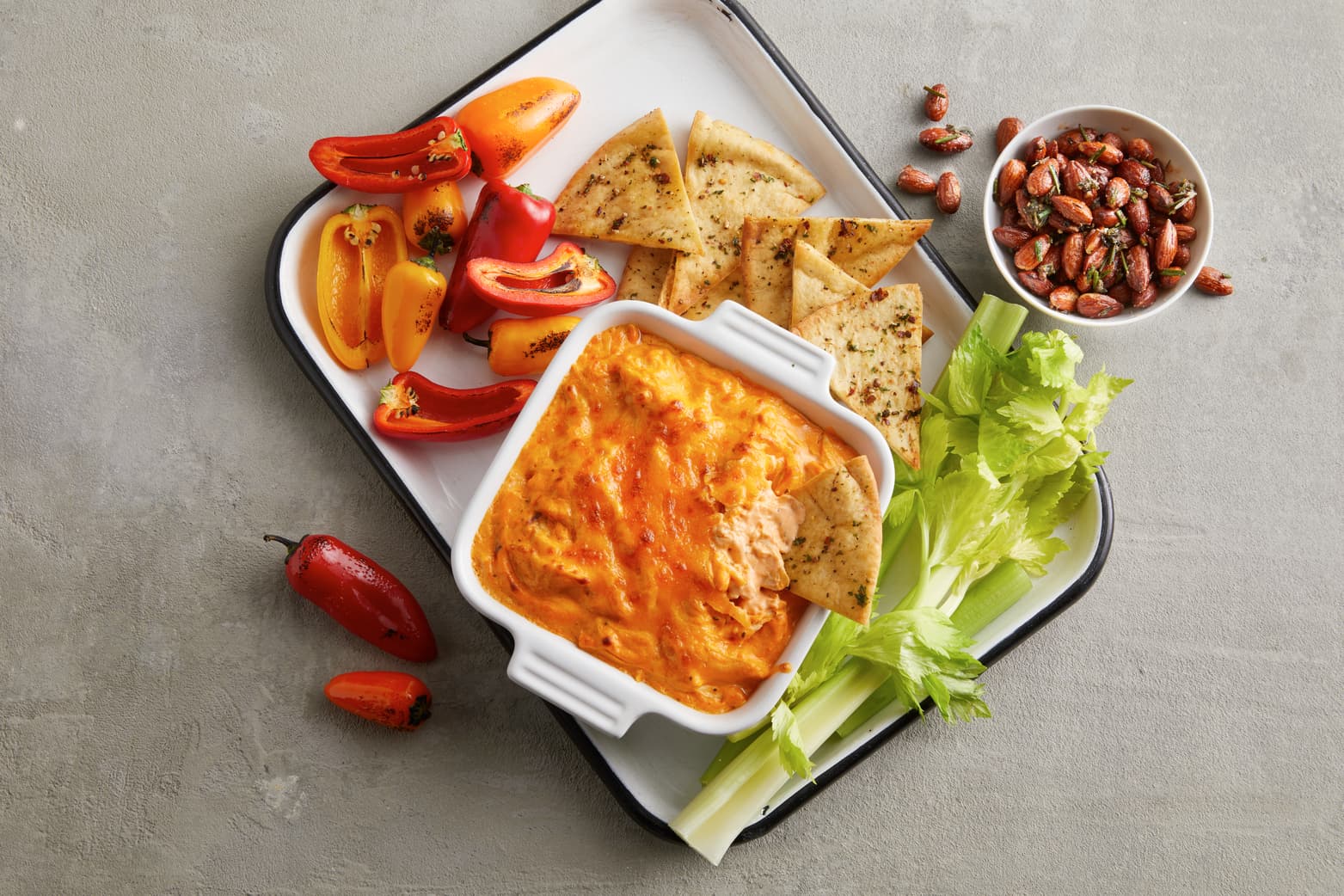 Buffalo chicken wings are delicious; why not jam-pack those flavors into one cohesive dip! This easy buffalo chicken dip combines flavors and Almond Breeze Unsweetened Original Almondmilk Yogurt to bind it all together! Serve this with pita chips, bell peppers, carrot sticks, or any vegetables you like. This dip is great for kids and adults to munch on during breaks between those summer BBQ activities like cornhole or catch!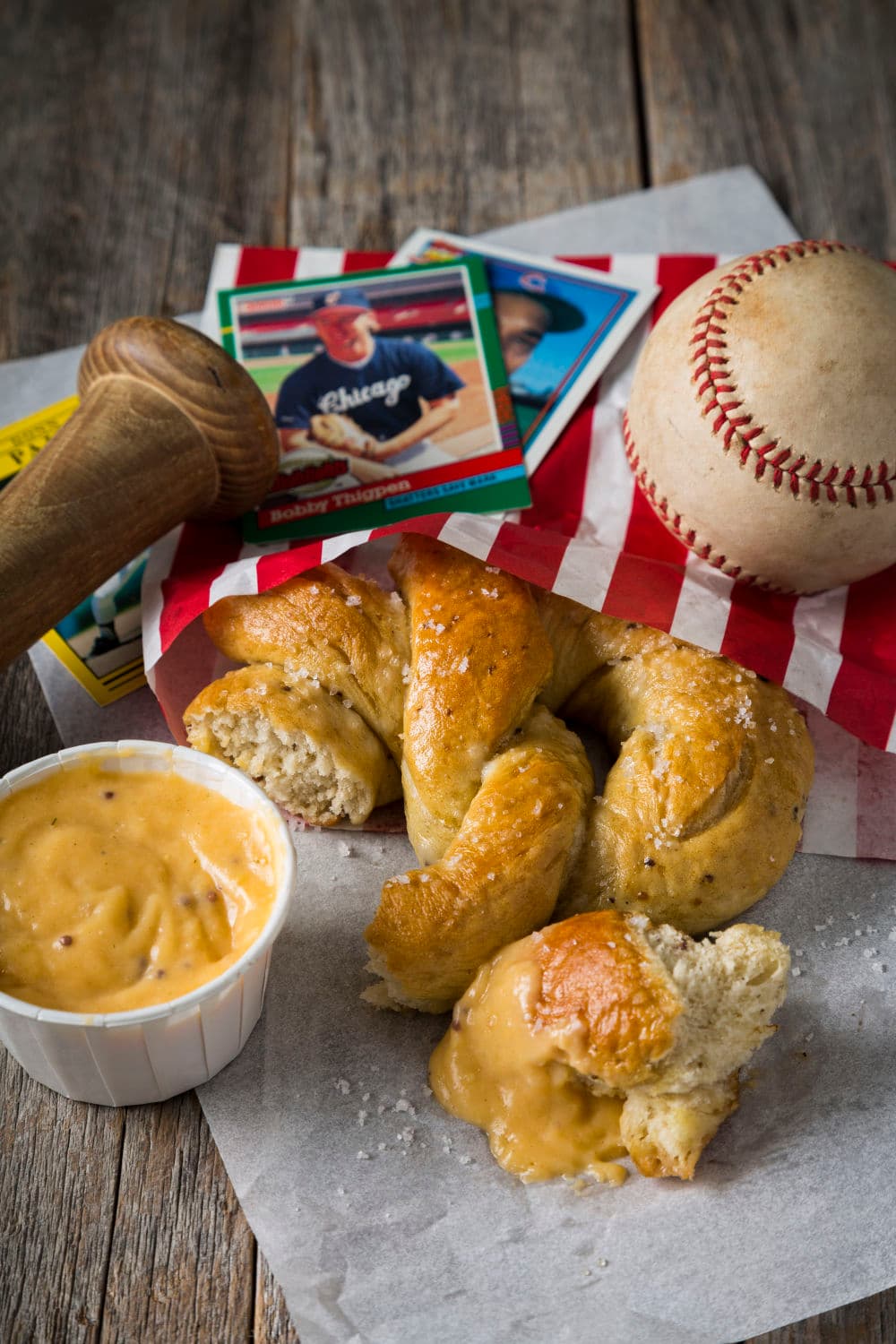 Classically timeless, nothing beats a soft and salty pretzel paired with mustard and cheese. This easy pretzel dip is so tasty, that it practically transports you to a real ballpark cheering on your favorite team! Even though this cheesy dip was crafted to be paired with a soft pretzel, feel free to dunk other chips, bread, or vegetables in it! If you are looking for extra cheesy flavor, dip in Pepper Jack Nut-Thins or even Cheddar Cheese Nut-Thins to get a blast of cheesy deliciousness!
Pro tip: Be sure to use Almond Breeze Unsweetened Original Almondmilk to avoid any unwanted sweetness in this salty appetizer.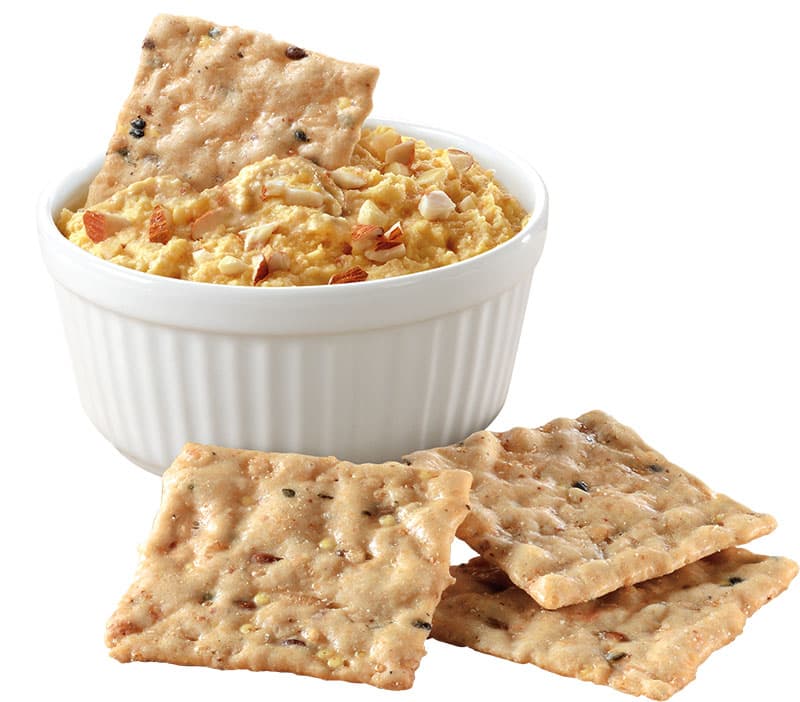 Diverging from classic dip flavors, we love the crunch and spice in this Mediterranean summer dip! Whole natural almonds give the dip a hearty texture and flavor. We specially designed this dip to perfectly complement our Multi-Seed Nut Thins, but consider serving with Sriracha Nut-Thins for those who like a little extra spice!
Pro tip: This dip is versatile and pairs well with lots of flavors. Try serving with a variety of all our different Nut Thins so all guests can find their favorite flavor combination.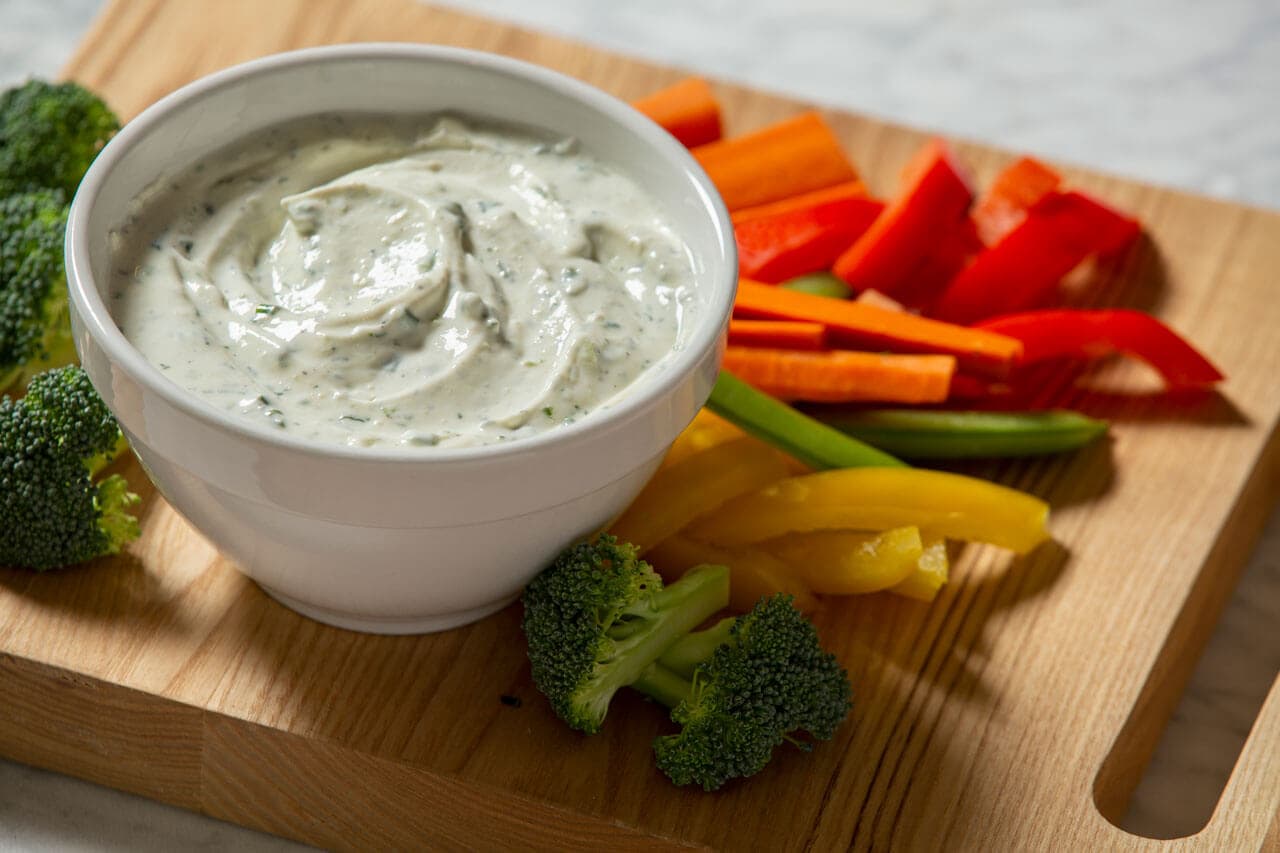 No summer BBQ is complete without a ranch dip recipe. Ranch dip is versatile, and all kinds of food can be dunked in it. We recommend doubling down on the ranch flavor by dipping in our Country Ranch Nut-Thins. Our ranch dip can be used as a spread on barbecued burgers or drizzled on a salad! Whatever you decide to pair it with, this ranch dip will definitely add flavor to your vegetables, chips, burgers, or salads!
Pro tip: For a super creamy ranch dip, try using our Extra Creamy Almondmilk. It utilizes almond oil to get that extra creamy texture similar to that of whole dairy milk. It can make this dip so deliciously creamy, that you might forget this dip is dairy-free.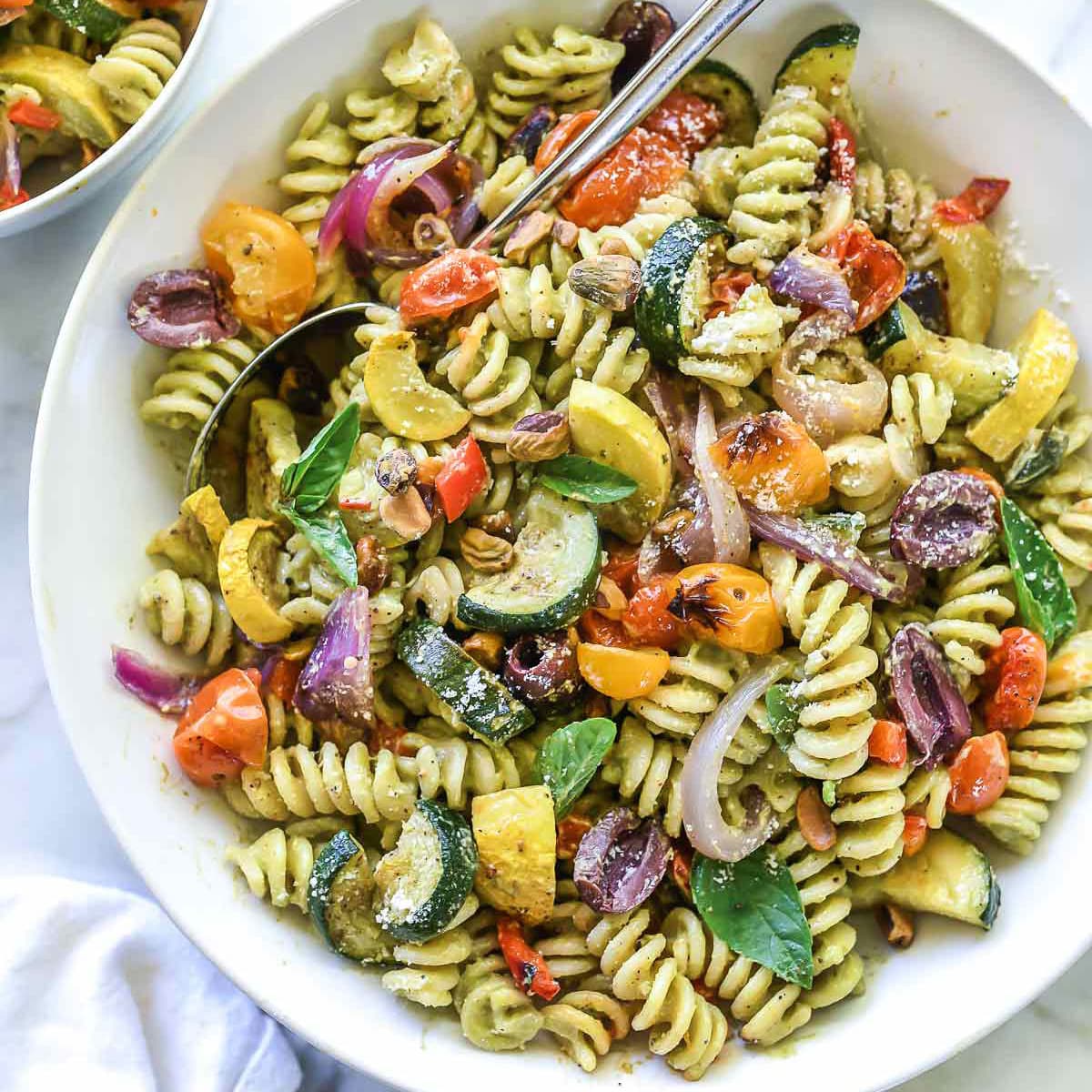 Cold pasta salad is a staple BBQ appetizer. Avocado and fresh veggies elevate this summer pasta salad recipe to a new level. Easy to transport and bring to an outdoor BBQ or event, this pasta salad will delight friends and family. You can prepare this ahead of time and keep it sealed in the refrigerator for 1-2 days before serving. Serve it chilled to combat the heat and start off the BBQ right!
Pro tip: To make this recipe vegan, simply remove the parmesan cheese or replace it with your favorite non-dairy parmesan cheese alternative.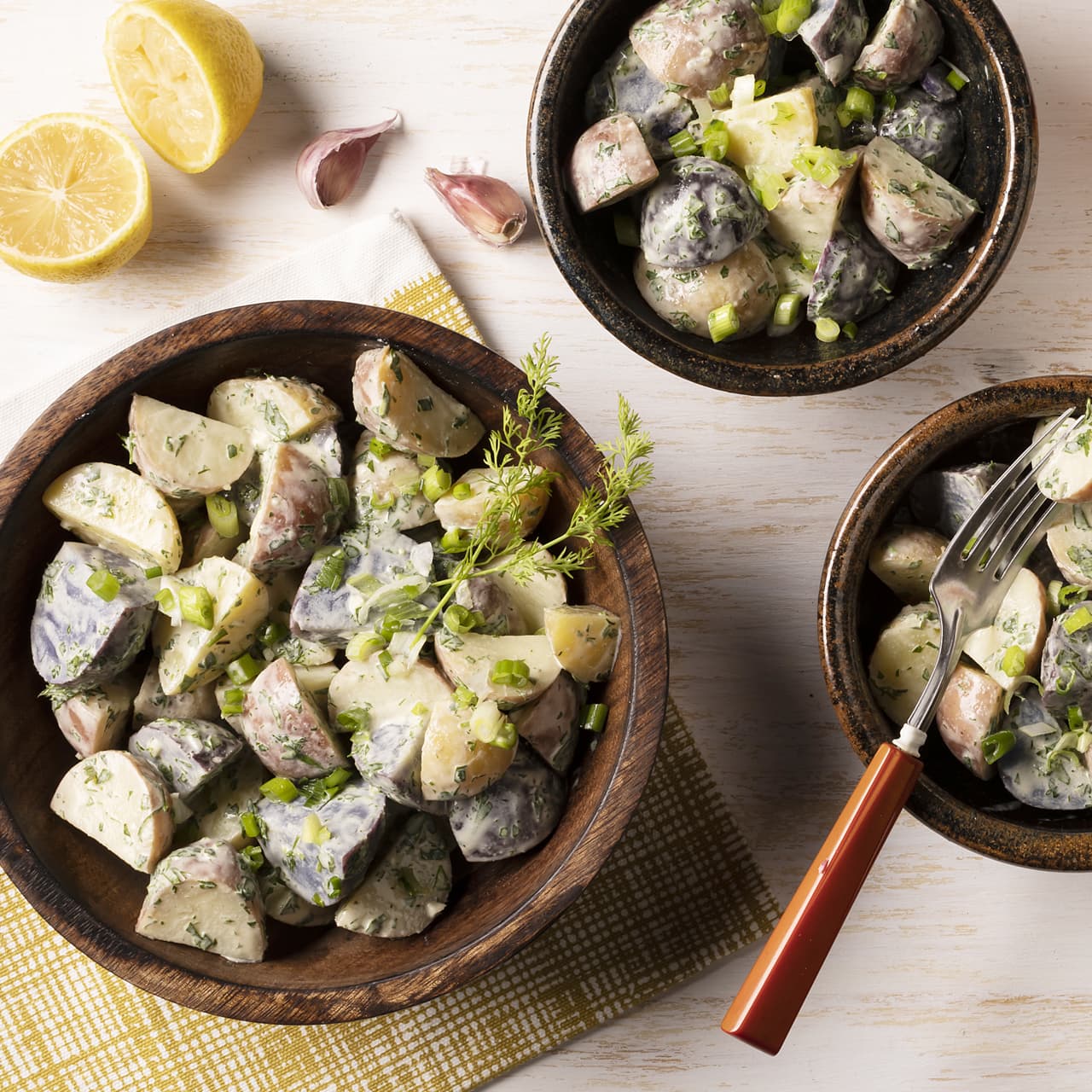 Potato salad is another crucial dish on the BBQ appetizer must-haves. Unlike standard potato salads, ours is sure to stand out with the earthy flavors from a homemade tahini sauce on top. Italian parsley, cilantro, and green onions guarantee an herbed and flavorful punch! This summer potato salad is completely vegan and uses Unsweetened Vanilla Almond Cashew Milk to enhance the nutty and earthy flavors of potato and herbed tahini sauce.
From easy dips like ranch dip to summer appetizers like pasta salad, we are sure there is something for everyone on our summer appetizers and dips for BBQ recipe roundup. We hope you love making and eating our summer dips and summer appetizers, and for more, check out the rest of our recipes!