4 Salad Recipes for Springtime
Springtime is the perfect time to enjoy a fresh, delicious salad while lounging on the porch or patio. At Blue Diamond, we love all kinds of different salads from a classic spring mix to pasta salads to wraps and more! Discover some of our best salad recipes to enjoy during the spring, perfect for Easter brunch or a nice light lunch.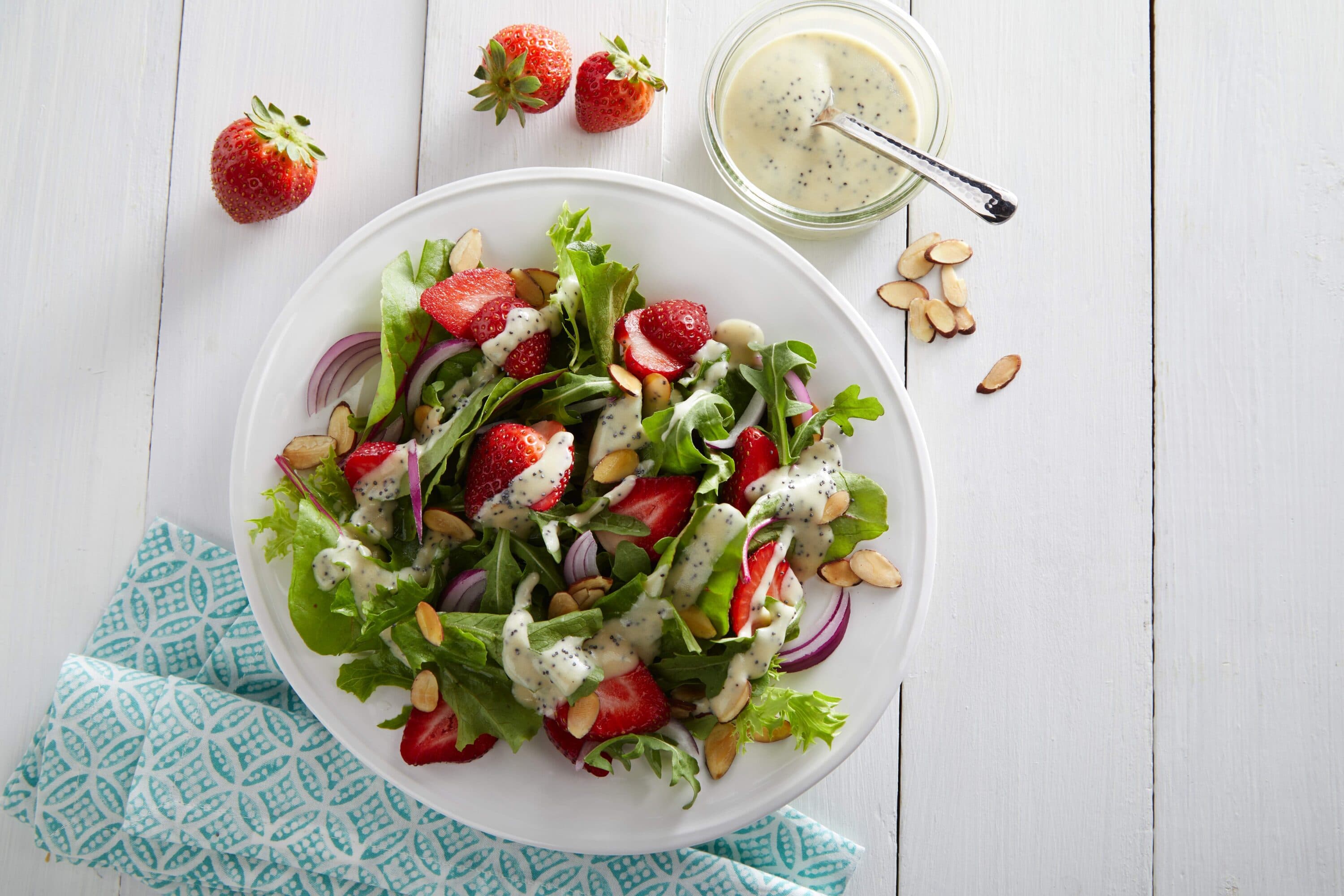 Springtime is known for ripe fruits and blooming flowers. This classic spring mix salad utilizes strawberries to elevate it to a delicious kind of spring fruit salad that tastes more like a sweet dessert. The light dressing is made with poppy seeds and Almond Breeze Vanilla Almondmilk Yogurt that complement the freshness from the strawberries.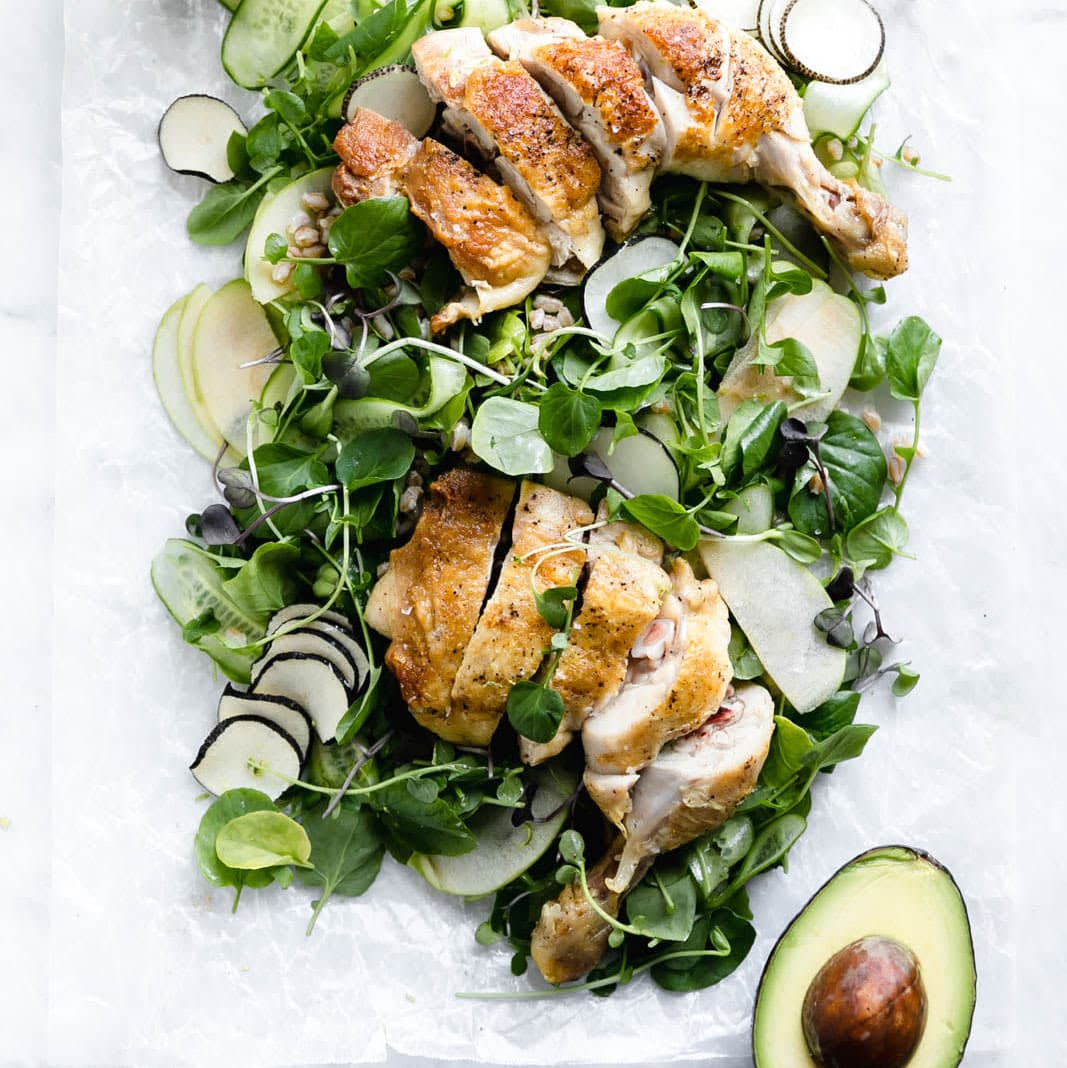 Here's another recipe utilizing fresh fruit to pair with the springtime! Crisp apples and chicken are drizzled with a delicious and creamy avocado dressing made with Almond Breeze Unsweetened Original Almondmilk. This versatile dish could be prepared as a spring salad for Easter or simply on a regular weekday. If making the salad ahead of time, wait until just before serving to add the dressing and sliced apples, or add a few drops of lemon juice to your apple slices to keep from browning if prepping all your ingredients first.
Pro-tip: Consider using Extra Creamy Almondmilk for a thicker and richer avocado dressing.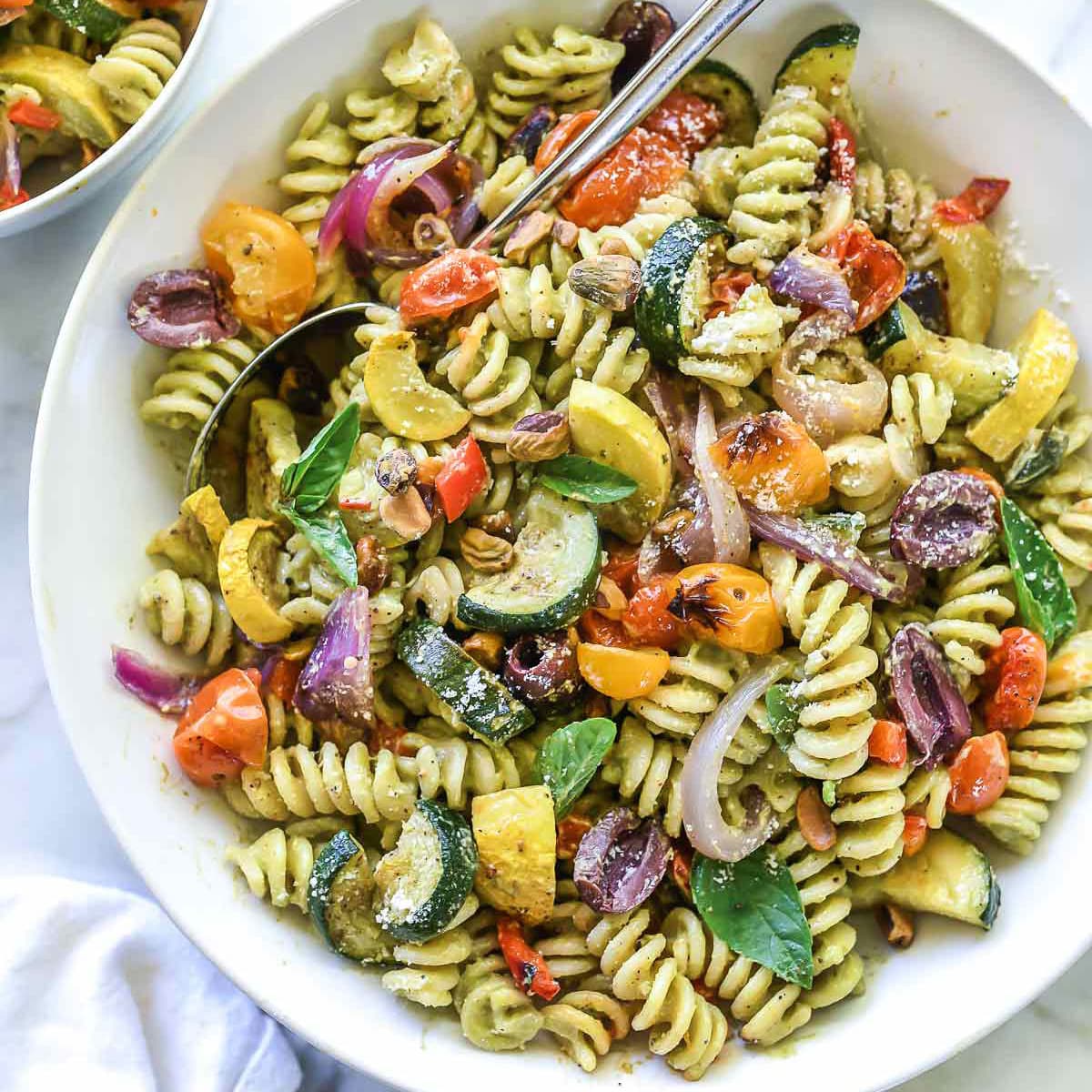 Brightly colored, delicious, and filled with veggies, there's tons to love about this creamy avocado pasta salad recipe! The tasty charred flavor of roasted vegetables plays well with the creamy avocado and tastes best when served at room temperature or very slightly chilled. Perfect for a big Easter celebration, this spring pasta salad recipe is sure to wow your family and friends!
Pro-tip: Don't forget to top off with your favorite flavor of Blue Diamond Snack Almonds for an added crunch.
Salad wraps are great alternatives to a traditionally served salad and perfect for on-the-go meal options. Chickpeas, dill, radishes, and celery all perfectly come together in this earthy and herb-centric flavored spring salad wrap. Want to make this recipe even better? Try using romaine or butter lettuce leaves for wraps!
We hope that you love making and eating our springtime salad recipes, and for more, check out the rest of our recipe collection featuring Blue Diamond Almond products today!