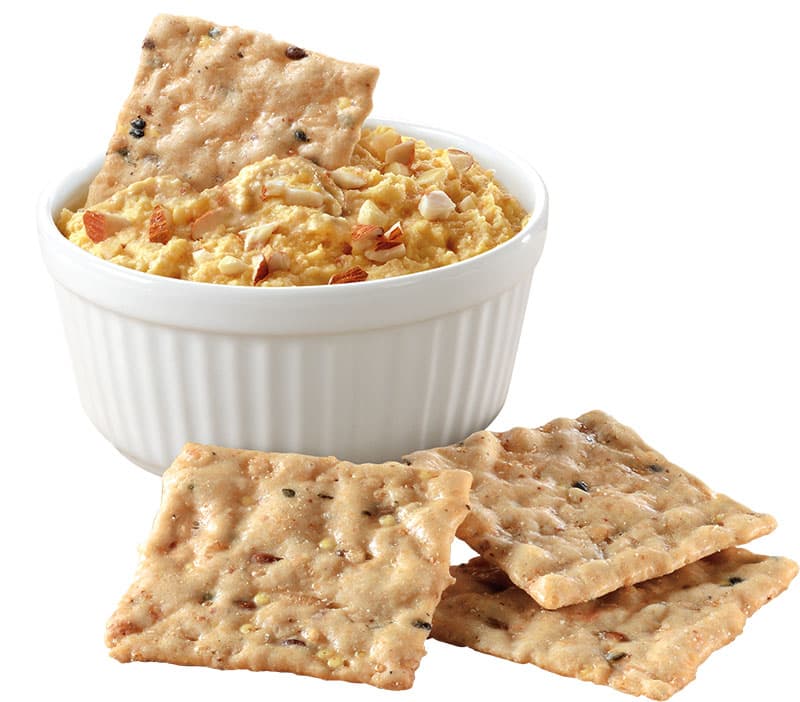 Mediterranean Almond Dip
Nutrition Information
Total Fat
7g
Total Carbohydrates
7g
Cholesterol
0mg
Sodium
120mg
Dietary Fiber
2g
Sugars
0g
Protein
3g
Ingredients
2 Tbsp. olive oil or almond oil

1 clove garlic, roughly chopped

1 can (15 oz.) garbanzo beans, drained and reserving ½ cup of liquid

¼ cup lemon juice

¼ tsp. salt

⅛ tsp. ground red pepper (cayenne)
Directions
Place almonds on a baking sheet and toast 8-10 minutes until lightly golden brown. Cool completely.

Place almonds in a food processor; pulse until roughly chopped. Remove ¼ cup; set aside.

To the remaining almonds add oil, garlic, beans, reserved liquid, lemon juice, salt and red pepper; process until fairly smooth.

Transfer to a serving bowl. Garnish with reserved almonds.

Serve with Blue Diamond Nut Thins.
Made with these products: