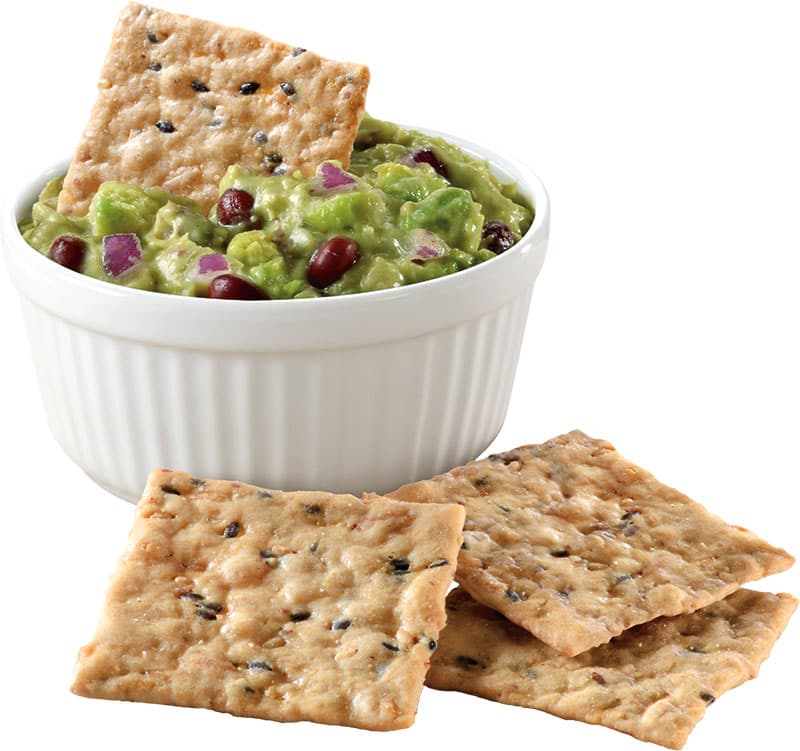 Bean & Avocado Dip
Nutrition Information
Total Fat
9g
Total Carbohydrates
7g
Cholesterol
0mf
Sodium
115mg
Dietary Fiber
3g
Sugars
<1g
Protein
3g
Ingredients
½ cup slivered almonds

¾ cup cooked kidney beans (drain and rinsed if canned)

¾ cup chickpeas (drain and rinsed if canned)

2 avocados, peeled, pitted and diced

½ cup finely chopped red onion

¼ cup olive oil

3 Tbsp. sour cream or non-dairy alternative

1 Tbsp. white wine vinegar

¼ tsp. salt

¼ tsp. pepper

Hot sauce to taste
Directions
Place almonds on a baking sheet and toasted 5-8 minutes until lightly golden brown. Cool.

In a large bowl combine kidney beans and chickpeas. Use a fork or potato masher break apart until mashed but still chunky.

Combine the rest of the ingredients with the bean mixture above until well mixed.

Serve with Blue Diamond Nut Thins.
Made with these products: