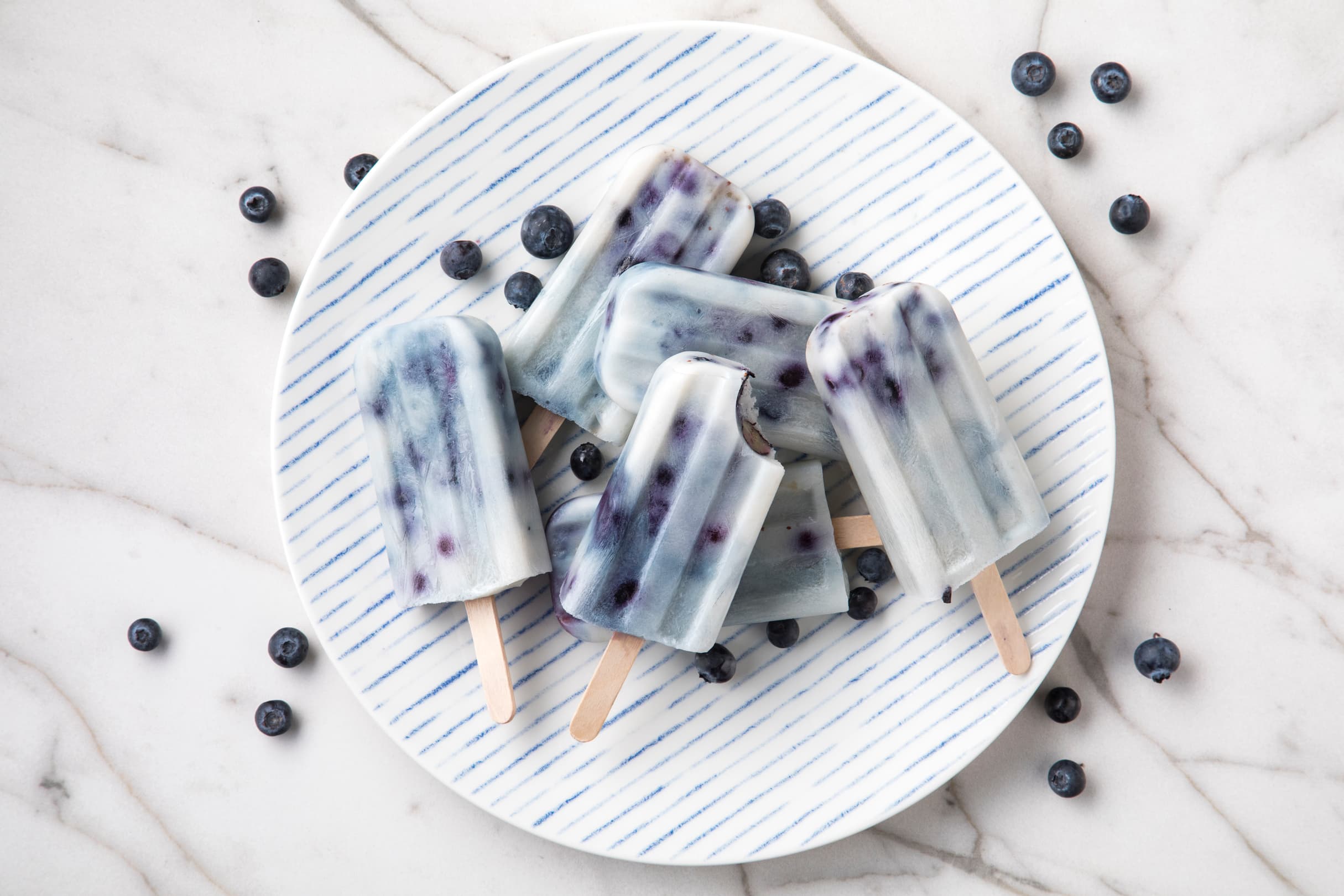 Deliciously Refreshing Summer Dessert Recipes
Everyone knows desserts are best enjoyed during the summer! With juicy pineapples and strawberries in full bloom this season, there is tons of opportunity to create delicious and refreshing desserts this summer. Whether you are looking for something citrusy or tropical, we have a summer dessert we know you will love. Check out our roundup of the best summer dessert recipes that will help keep you cool and refreshed.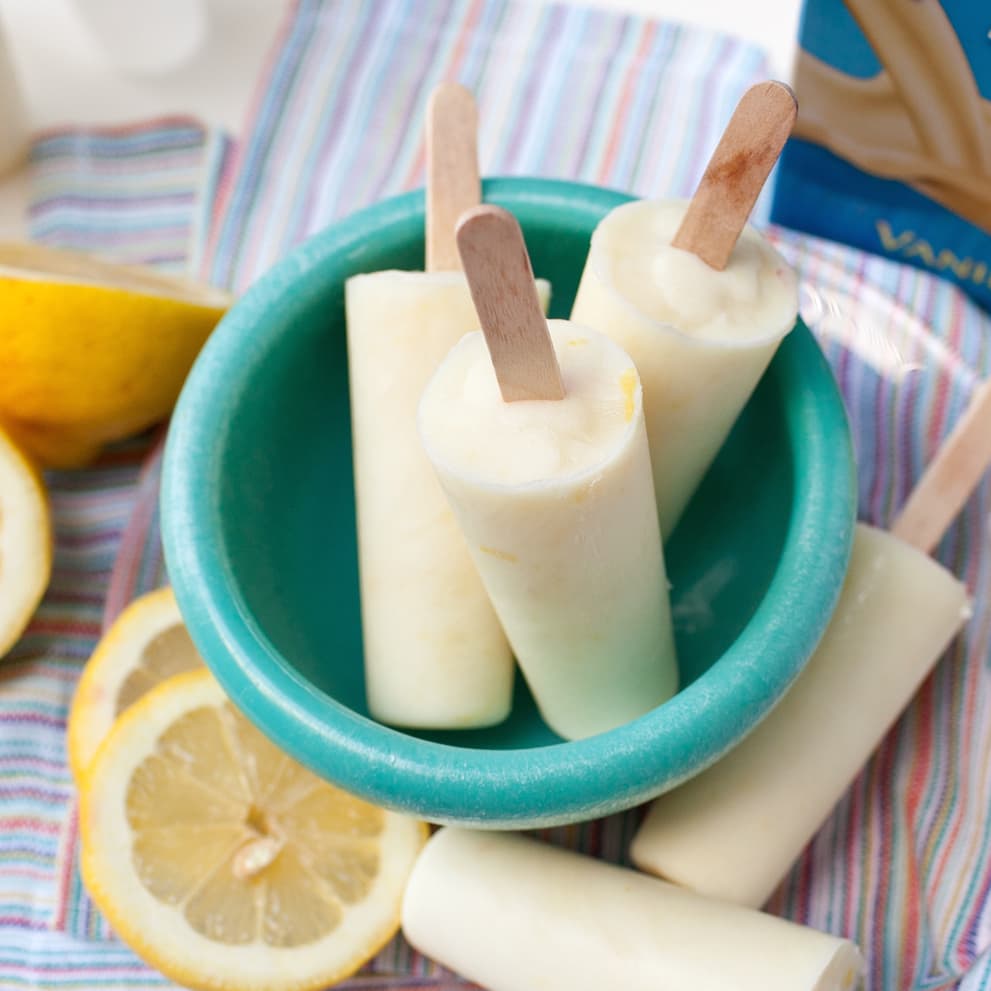 Nothing quite says summer like lemons! They are bright and beautifully colored with a powerful flavor punch! Our lemon ice pop recipe only requires 5 ingredients and are ready to eat in about 2 hours. Lemon juice and lemon zest are combined with Almond Breeze Vanilla Almondmilk and lemon flavored yogurt to help make the lemon flavor snap in every bite.
Pro tip: Try subbing lemon yogurt for our Almond Breeze Almondmilk Strawberry Yogurt to transform these into a strawberry lemonade inspired ice pop.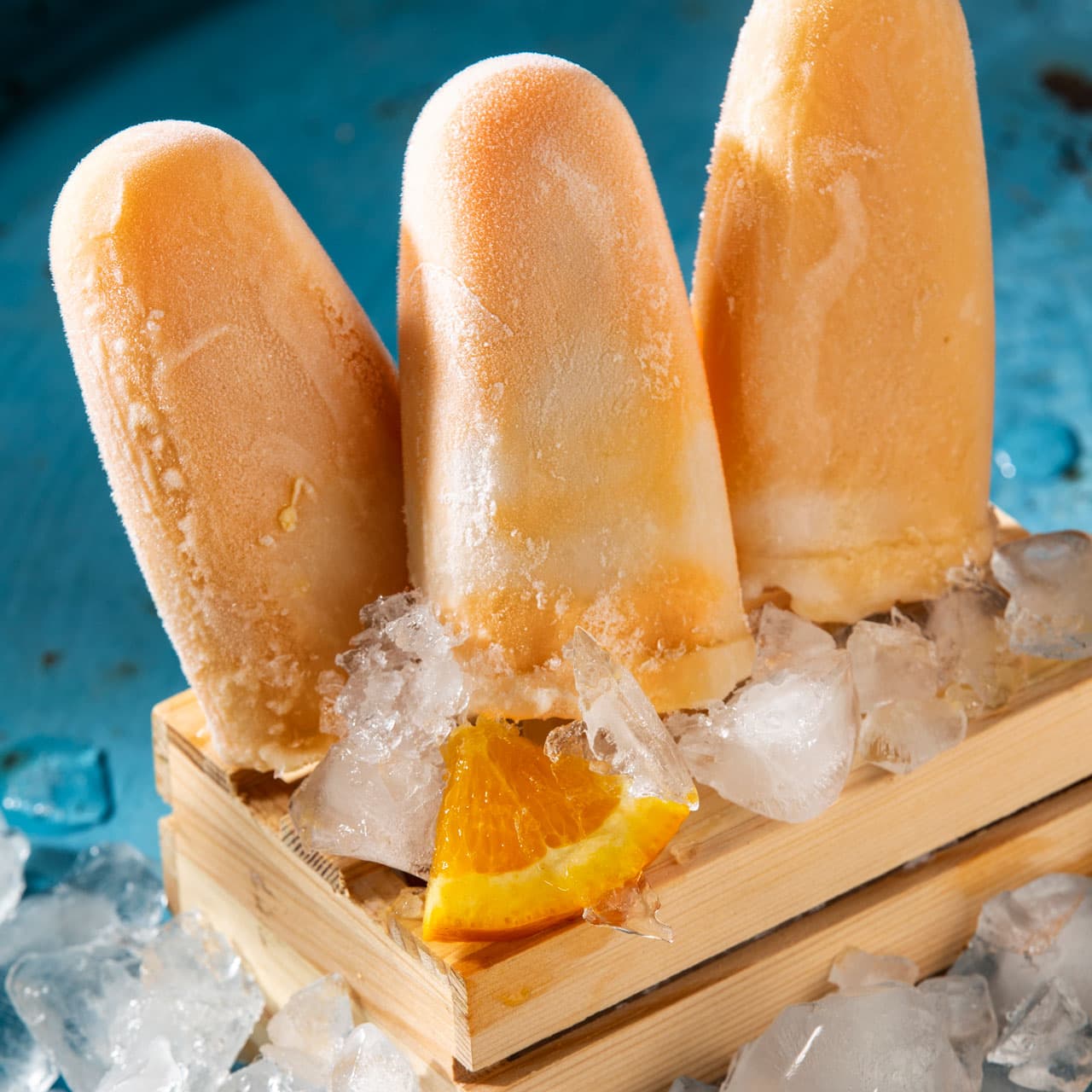 Orange and cream flavored desserts are beloved for many reasons. They are creamy and refreshing summer desserts perfect for all ages. Orange is another delightfully pleasant color and flavor that truly brings summer to life. You cannot have a creamy orange ice pop without the cream, so we recommend utilizing our Extra Creamy Almondmilk to perfect this orange ice pop recipe. Prep these ahead of time and serve them for any summer gathering from BBQs to children's playdates. They are sure to be a big hit for kids and adults no matter where you bring them.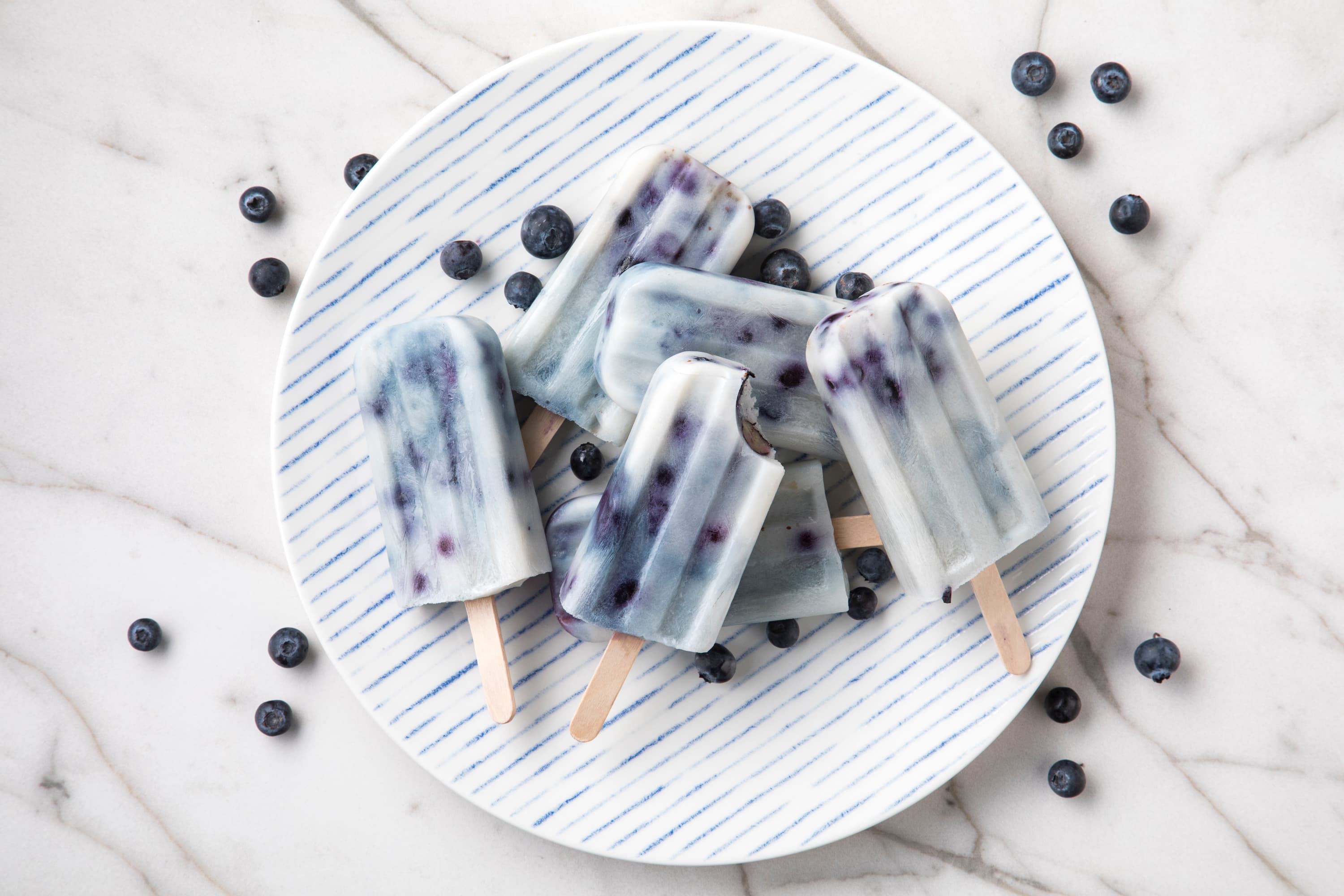 Moving into another refreshing summer dessert, these blueberry ice pops only take 2 ingredients to make! All you need is real partially thawed blueberries and your choice between Almond Breeze Vanilla Almondmilk or Unsweetened Almond and Coconut Milk Blend. Simply combine and let them freeze for a few hours before enjoying. These super easy ice pops are a great snack for kids to enjoy on a hot summer day. Kids can also help make them considering how easy they come together!
Pro tip: This summer dessert is simple and delicious, but that does not mean you cannot elevate it. Try adding in Almond Breeze Blueberry Almondmilk Yogurt for added creaminess and extra blueberry flavor!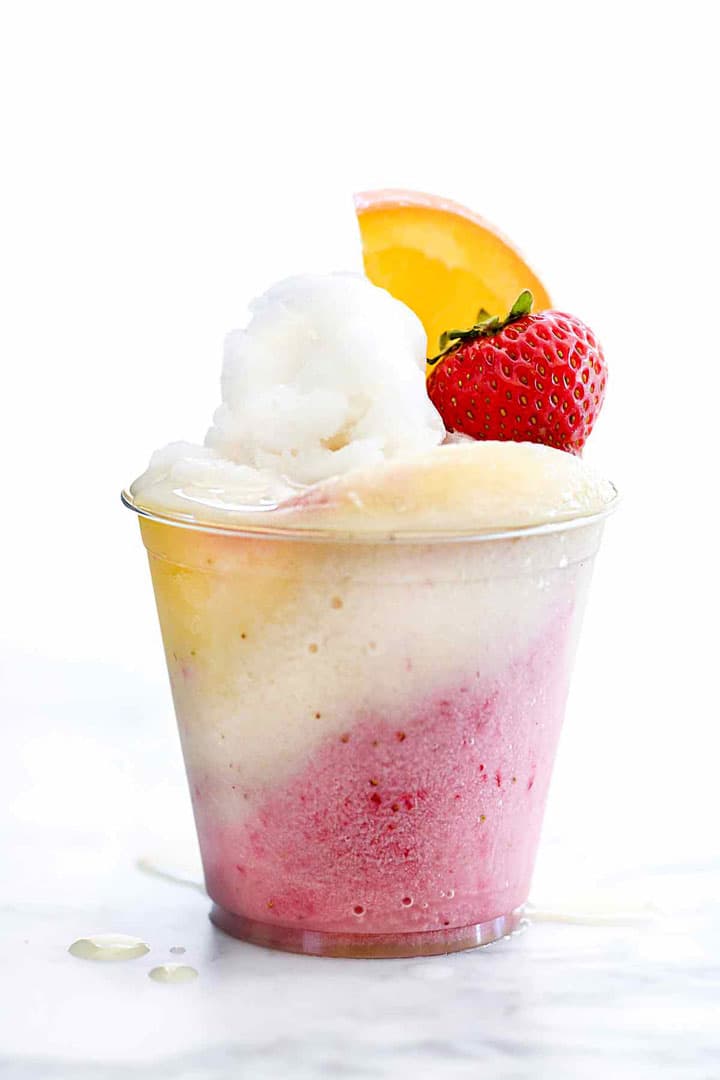 Slushies are an ideal cool summer dessert because they can combine tons of flavors into one partially frozen unit. One of the best parts about a slushie is choosing what fruits you want in it. Our cool, refreshing, summer dessert slushie focuses on oranges, bananas, and strawberries. Feel free to mix in any other fruits you enjoy such as tropical pineapple or mangoes! Whichever fruit you decide on, these fruit slushies are guaranteed to be equally refreshing as they are delicious.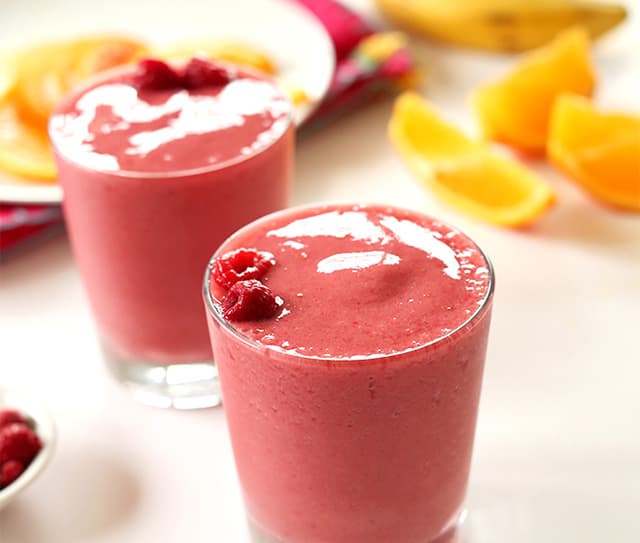 Who doesn't love a smoothie? Keeping the fresh and juicy fruit flavors rolling, here is one of our favorite summer smoothie recipes. Jam packed with lots of fruit, this smoothie tastes exactly like summer in a cup! Fresh pomegranate juice and orange juice provide a perfect amount of tanginess to make you feel like you are relaxing at the beach. The primary flavor focus is on the abundance of fruits which provide the right amount of natural sweetness that you want in a dessert, complementing the subtleness of Almond Breeze Unsweetened Original Almondmilk.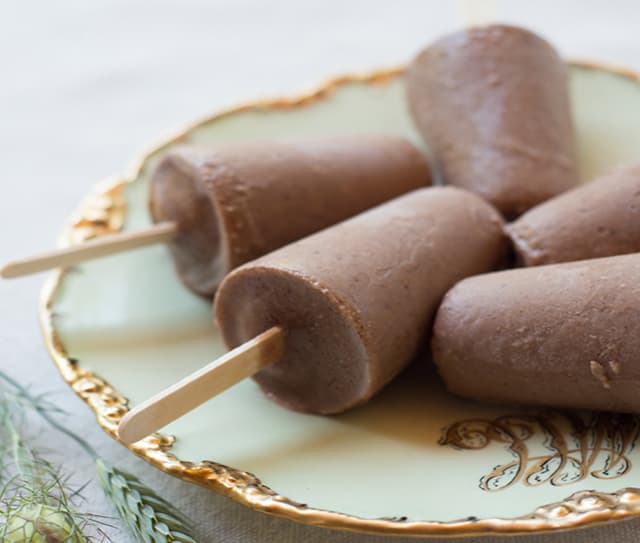 To round off our list of cool summer desserts, we had to throw in something chocolaty! The yummy chocolate flavor in these fudgsicles comes directly from our creamy and rich Chocolate Almondmilk! Bananas and chocolate is an iconic duo and these fudgsicles are no exception! Our secret to making these the most delicious banana fudgsicles you will ever have, is in the added ¼ cup of almond butter. It adds the right amount of cream and consistency that you want.
Pro tip: Banana also goes extremely well with vanilla! Instead of chocolate, try using our Vanilla Almondmilk for a banana and cream inspired frozen treat!
From easy 2 ingredient ice pops to tropical summer smoothies, we are sure there is something for everyone on our summer desserts recipe roundup. Keep cool and beat the heat this summer with any of our frozen treats this year! We hope you love making and eating our cool summer desserts, and for more, check out the rest of our dessert recipes!