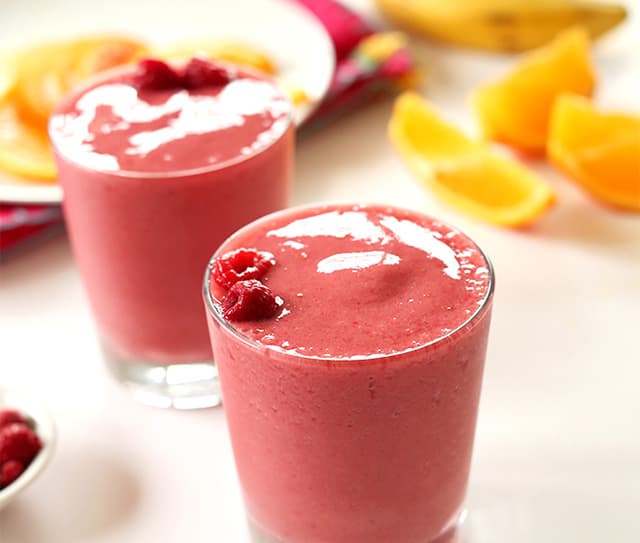 Summer Smoothie
Nutrition Information
Total Fat
1.6 g
Total Carbohydrates
41 g
Cholesterol
0.0 mg
Sodium
72 mg
Potassium
-
Dietary Fiber
7.3 g
Sugars
26 g
Protein
2.5 g
Ingredients
1 1/4 cup frozen raspberries

1 large ripe; sliced and frozen banana (~1 cup)

1/2 cup pomegranate juice

3/4 cup orange juice
Directions
Add all ingredients to a blender and blend until creamy and smooth, scraping down sides as needed.

Taste and adjust flavor as needed. Add more almondmilk or fruit juice if too thick. Add more frozen banana if not sweet enough. Serve immediately. Freezes well (or make into popsicles).
Made with these products: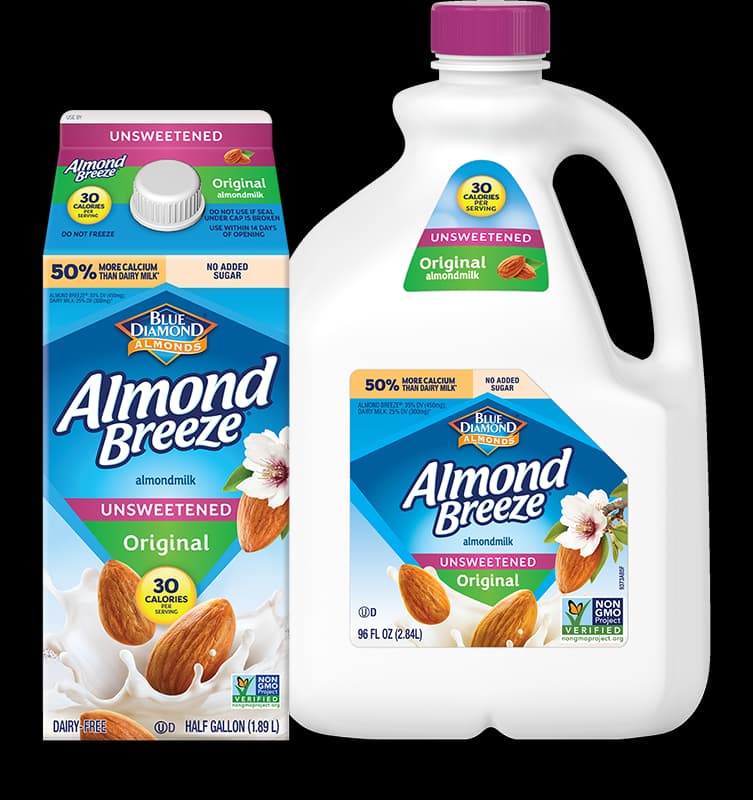 Unsweetened Original Almondmilk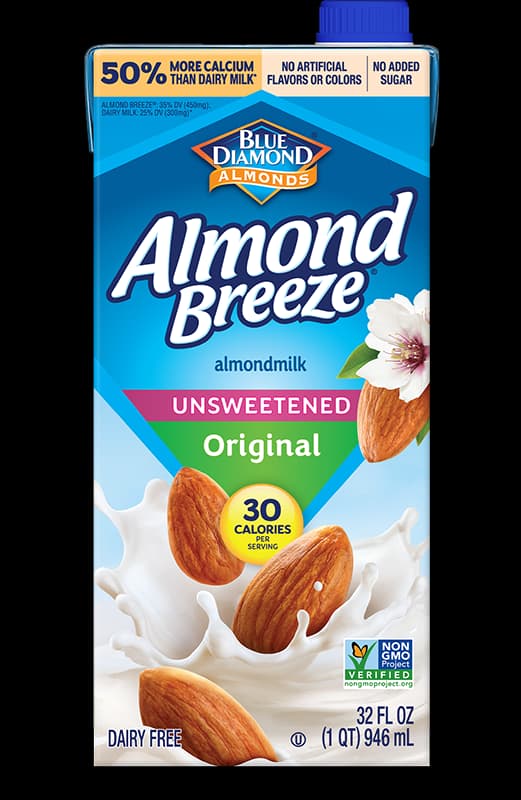 Shelf Stable Unsweetened Original Almondmilk
Notes:
Buy organic ingredients when you can, especially for the berries and fruit juices.
Courtesy of: Minimalist Baker