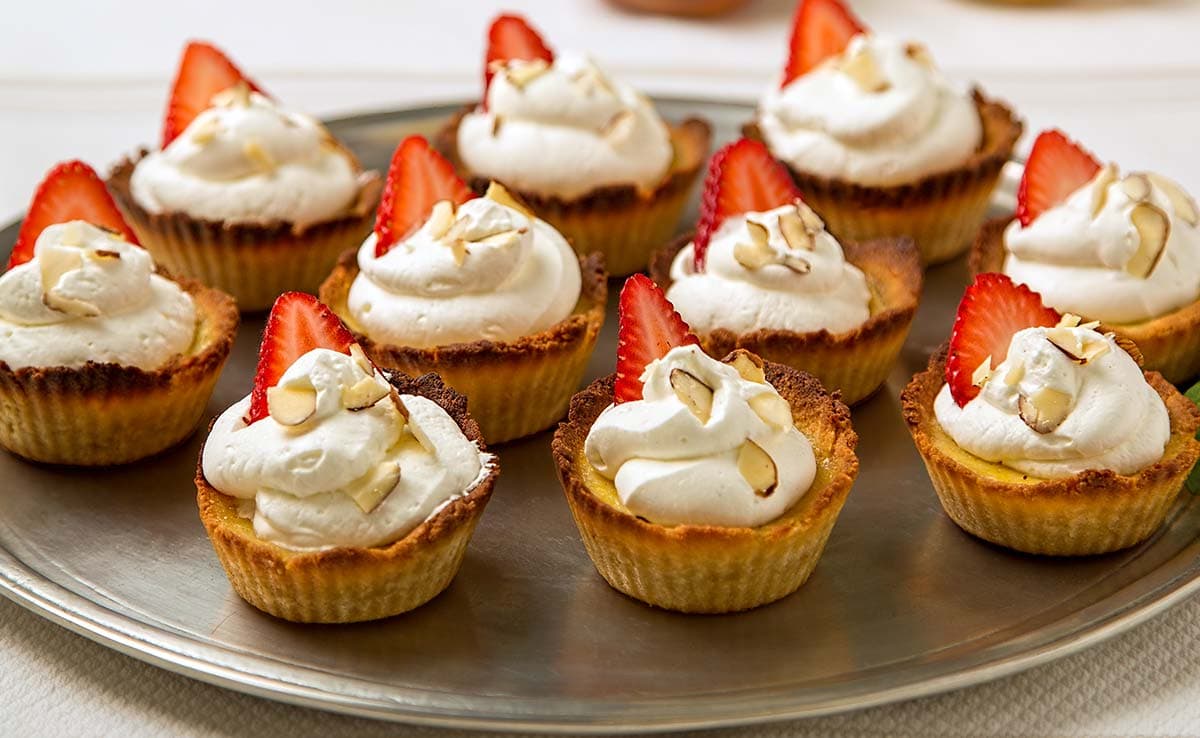 Almond Custard Tarts
Nutrition Information
Total Fat
30g
Total Carbohydrates
30g
Cholesterol
120mg
Sodium
75mg
Dietary Fiber
2g
Sugars
14g
Protein
3g
Ingredients
Crust:
Filling:
1 can sweetened condensed milk

½ teaspoon almond extract

½ teaspoon vanilla

3 egg yolks
Topping:
1 cup heavy whipping cream

½ teaspoon vanilla

2 tablespoons powdered sugar

½ teaspoon cornstarch

Sliced strawberries
Directions
Blend all ingredients for crust together into a dough.

Line muffin tin with muffin cups. Gently press dough into the bottom and sides of muffin tins. Bake for 10 minutes.

While cups are baking, blend all ingredients for custard filling together until smooth.

Spoon mixture into crust cups until almost full. Bake for 20 minutes. Pull out and allow to cool completely.

Custard tarts may be refrigerated until served. Right before serving, whip heavy cream, vanilla, sugar and cornstarch together with a mixer until stiff peaks form. Spoon whipped topping on top of cooled custard tarts.

Garnish with Blue Diamond Sliced Natural Almonds and sliced strawberries.
Made with these products: