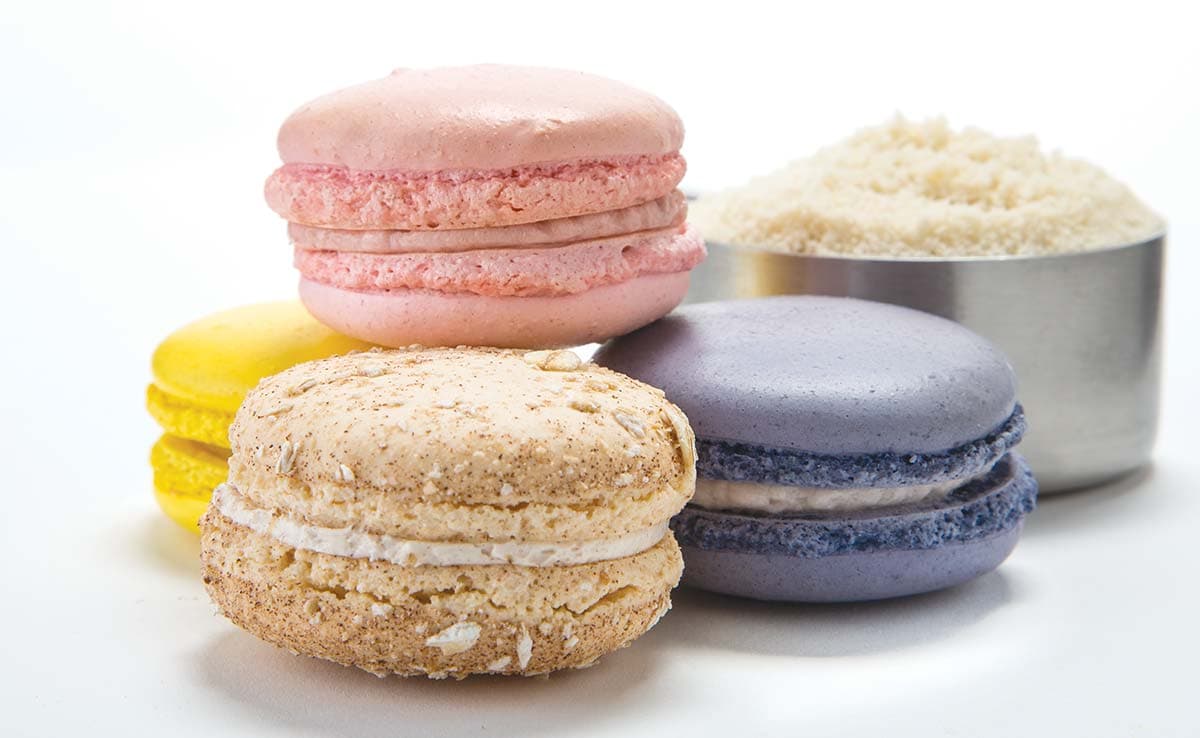 Almond Macarons
Nutrition Information
Total Fat
4.5g
Total Carbohydrates
15g
Cholesterol
5mg
Sodium
35mg
Dietary Fiber
<1g
Sugars
13g
Protein
2g
Ingredients
Batter:
1½ cups powdered sugar

3 large egg whites, brought to room temperature

2 tablespoons granulated sugar

½ teaspoon cream of tartar
Vanilla Buttercream Filling:
4 tablespoons unsalted butter at room temperature

¼ teaspoon salt

1 cup powdered sugar

1 teaspoon vanilla extract
Directions
Line two baking sheets with parchment paper.

Combine almond flour and powdered sugar in a food processor and process until very fine, about 40 seconds. Sift into a bowl to remove any large clumps.

In a stand mixer, whip eggs on medium-high speed until soft peaks form. Add granulated sugar and cream of tartar while machine is running. Continue to whip until stiff and glossy peaks form

Using a rubber spatula, gently fold in almond flour mix one third at a time. Do not over mix. Transfer mixture into a large piping bag.

Pipe 1-inch circles onto the parchment paper, leaving 2-inches of space in between. Tap trays against the countertop to release extra air from cookies. Let sit for 30 minutes, until they form a dry skin.

Bake 18 to 20 minutes, turning pans halfway through baking. Keep a close eye, as they will brown quickly.

Let cookies cool completely before removing from pans.

For filling, beat butter with salt until fluffy, about 2 minutes. Slowly add powdered sugar and vanilla and beat until light and smooth, about 3 to 4 minutes. Transfer to piping bag and pipe between two cookies.
Made with these products: