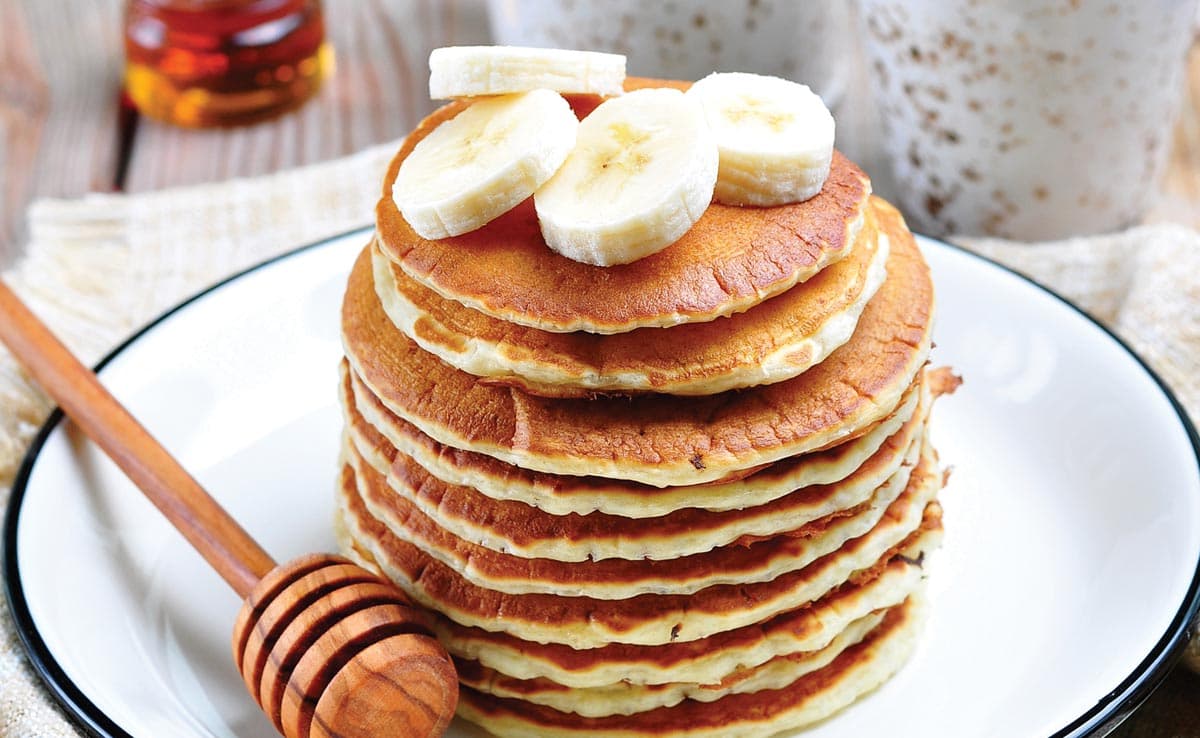 Banana Nut Pancakes
Nutrition Information
Total Fat
36g
Total Carbohydrates
28g
Cholesterol
70mg
Sodium
480mg
Dietary Fiber
7g
Sugars
16g
Protein
16g
Ingredients
¼ cup honey

2 tablespoons melted butter + additional for coating skillet

1 teaspoon vanilla extract

1 teaspoon baking soda

½ teaspoon salt

½ teaspoon cinnamon

2 eggs + 2 egg whites

1 medium very ripe banana, peeled
Directions
Blend all ingredients except Blue Diamond Honey Roasted Almonds in a blender for 1 minute. Stir in honey roasted almonds.

Heat a large skillet or griddle over medium-low heat.

Brush with a little melted butter and pour batter into skillet, using about ¼ cup for each pancake. Cover and cook for 3 minutes.

Turn carefully and reduce heat to low. Cook for 1 to 2 minutes more.
Made with these products:
Notes:
Keep heat fairly low as almond flour tends to burn at a lower temperature.