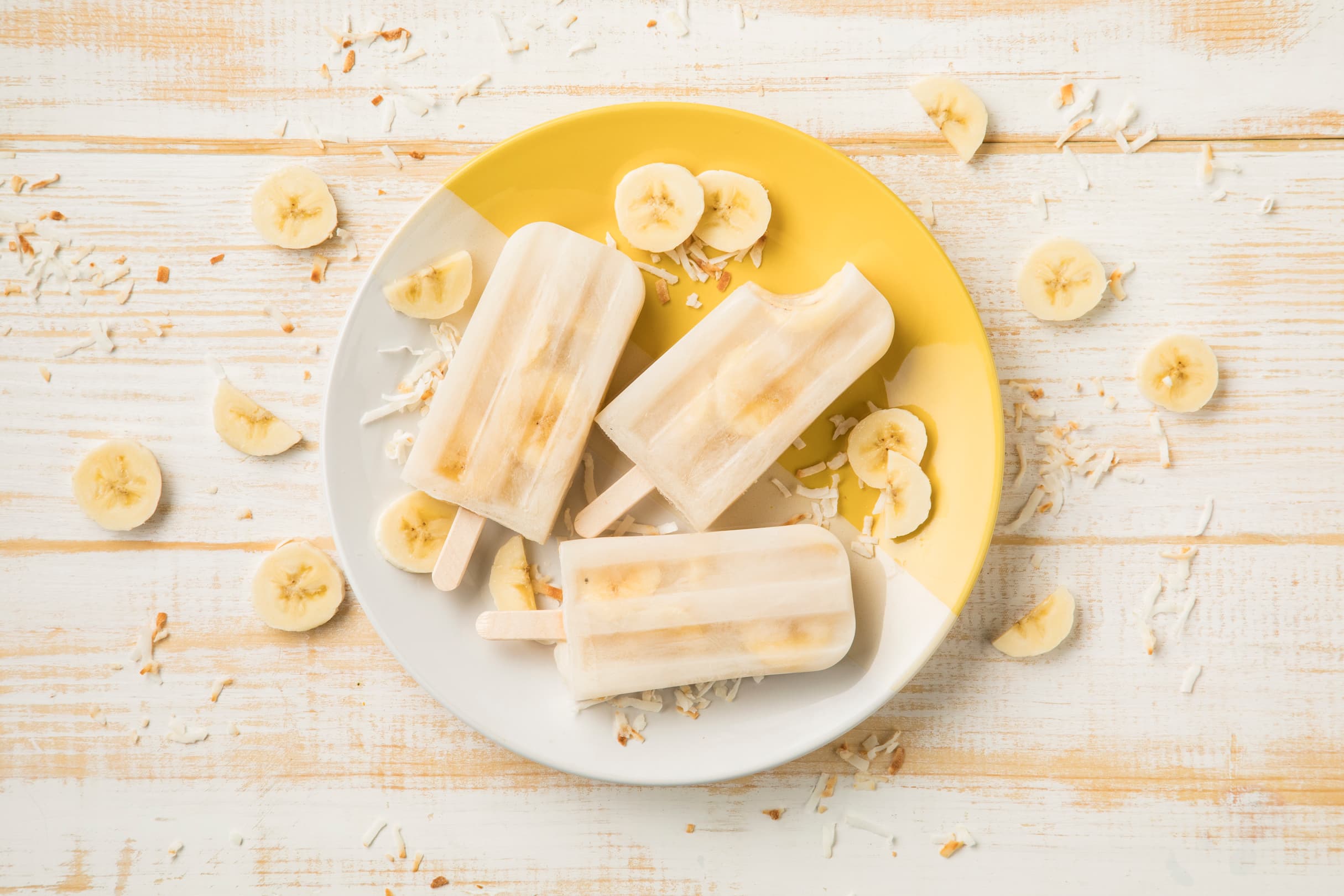 Almond Breeze Banana Coconut Ice Pops
Nutrition Information
Total Fat
9g
Total Carbohydrates
10g
Cholesterol
0mg
Sodium
45mg
Potassium
210mg
Dietary Fiber
3g
Sugars
5g
Protein
2g
Directions
Place ½ ounce (about 2-3 slices) of banana in the bottom of each ice pop mold. Pour ¼ cup of your choice of Almond Breeze Almondmilk over bananas.

Place ice pop mold on a tray in the freezer for 30-45 minutes. (This helps hold bananas in place before adding more almondmilk.) Once partially frozen, add 3-4 more banana slices and top all ice pops off with more almondmilk, leaving a quarter of an inch at the top to allow for expansion when freezing.

Freeze for 2-3 hours or overnight. Before serving, pour ½ cup Almond Breeze Almondmilk in a small bowl. Remove ice pops from container and dip the tip of each ice pop in the almondmilk and then in the coconut shavings.
Made with these products: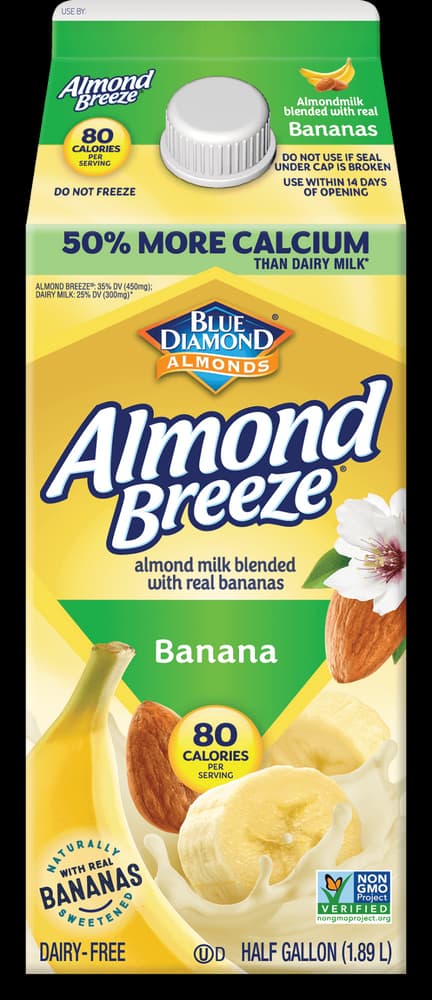 Blended with Real Bananas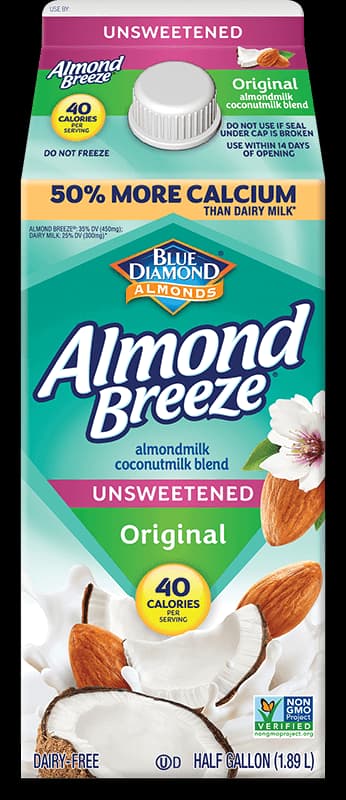 Unsweetened Original Almondmilk Coconutmilk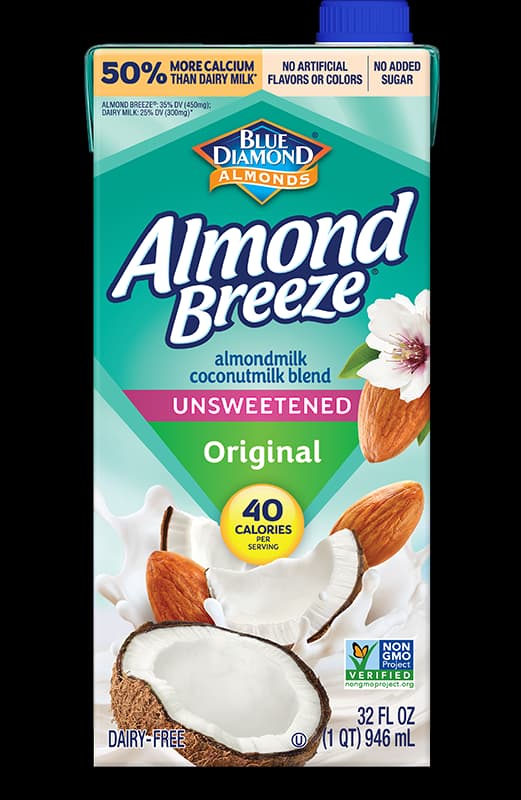 Shelf Stable Unsweetened Original Almondmilk Coconutmilk