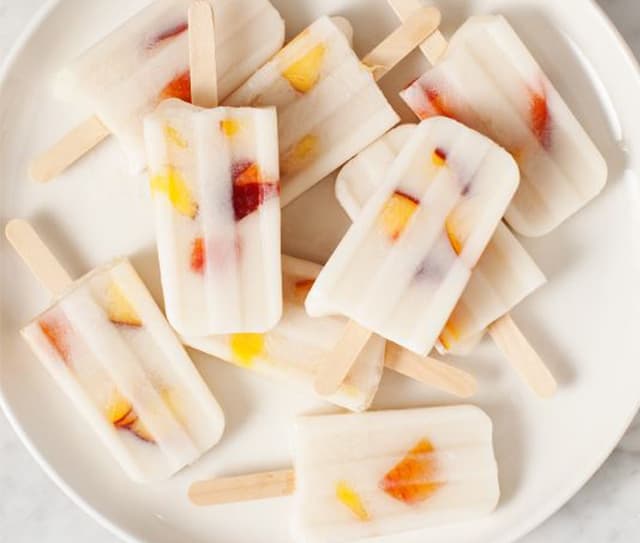 Vanilla Peach Popsicles
Nutrition Information
Total Fat
1.5 g
Total Carbohydrates
8.2 g
Cholesterol
0.0 mg
Sodium
41.9 mg
Potassium
132.1 mg
Dietary Fiber
1.1 g
Sugars
6.9 g
Protein
0.5 g
Directions
Bring vanilla almondmilk to room temp, (otherwise the melted coconut oil will harden as you add it). Whisk the almondmilk together with coconut oil, maple syrup and a pinch of salt.

Slice peaches into small pieces and drop them into a popsicle mold.

Pour the almond milk mixture over the peaches (depending on the size of your peaches you might have extra).

Place sticks, then freeze overnight.
Made with these products: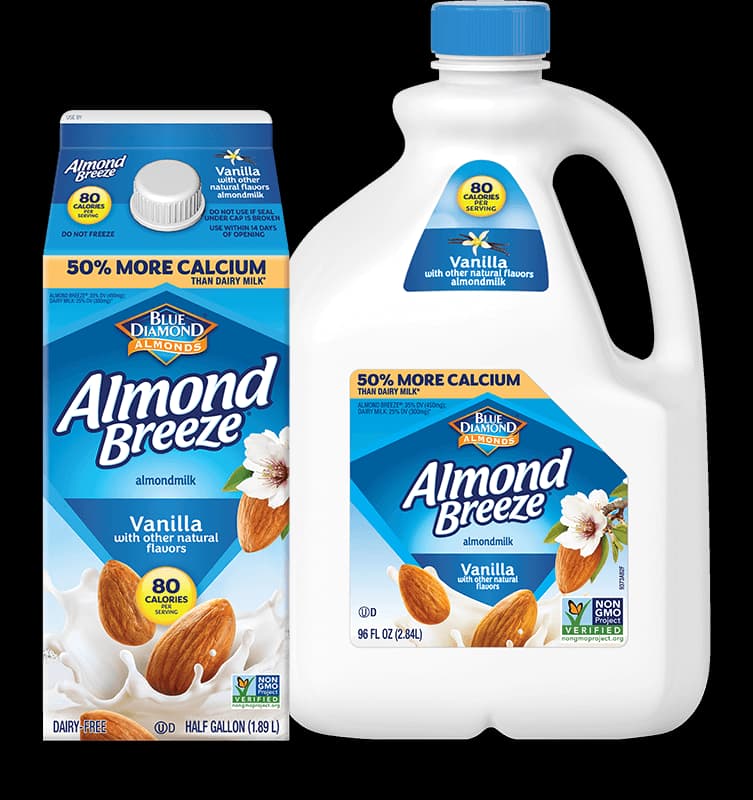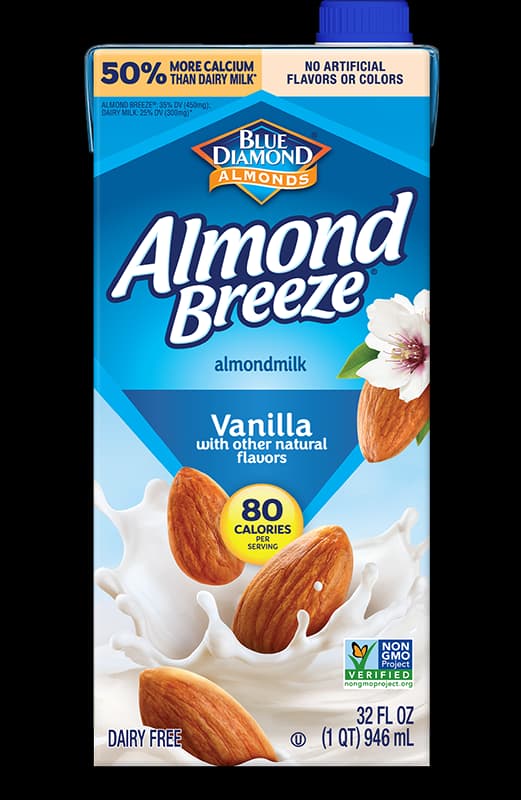 Shelf Stable Vanilla Almondmilk
Notes:
Don't use unsweetened almond milk or you will have to add more sugar to the recipe.
If you don't have a popsicle mold, you can freeze them in little cups.
Courtesy of: Love and Lemons