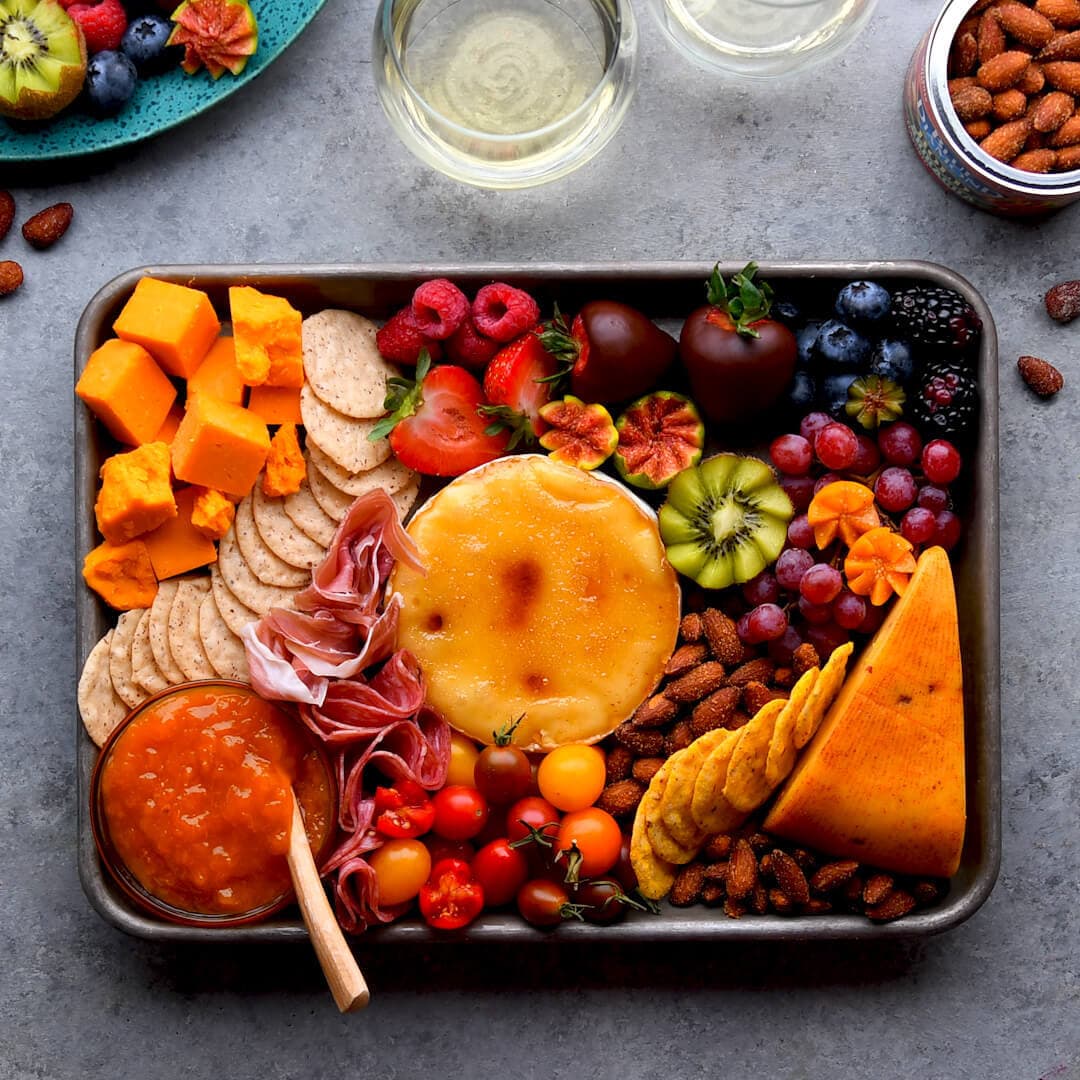 Our Favorite Recipes Featuring Nut-Thins®
Are you looking for a quick, delicious snack that all your family members will love? Look no further than Blue Diamond Nut-Thins® gluten-free crackers! A combination of crunchy nuts and wholesome grains create these crave-worthy snack crackers, making an ideal option when you need something to satisfy the entire family. From kids to parents, everyone is sure to enjoy these tasty treats! Our collection of favorite recipes featuring Nut-Thins® shows just why these crackers are so versatile and how they can be used in fun, new ways.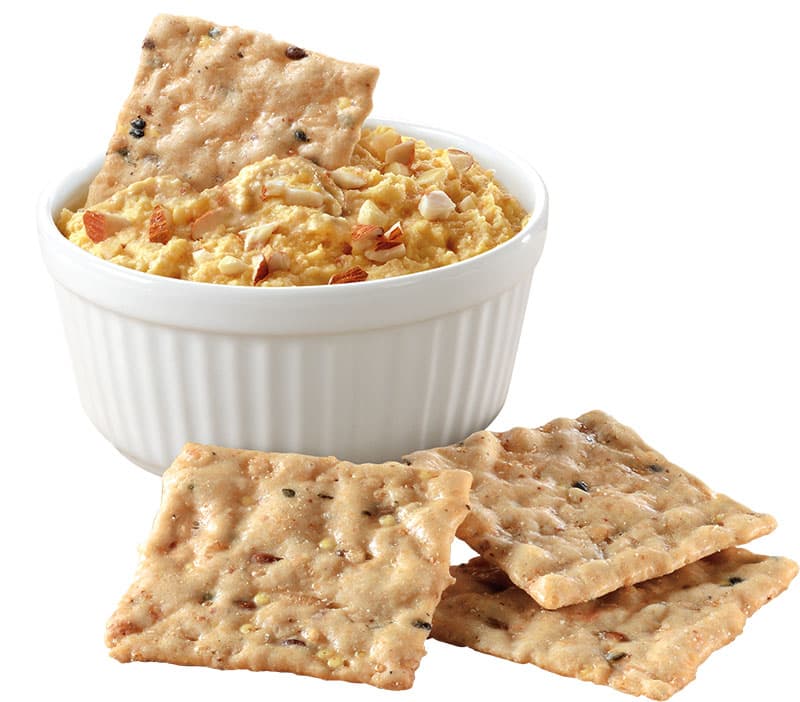 Mediterranean living is all about vibrant flavors, fresh recipes, and enjoying the world around us. One simple meal that packs a punch of flavor is Mediterranean Almond Dip. This tasty recipe combines quickly roasted almonds with garbanzo beans, lemon juice, olive oil, and salt for a flavorful dip for a variety of dishes. It can top salads or spread on our Nut-Thins® Three Cheese Gluten-Free Crackers – the possibilities are endless! Make sure to give this recipe a try if you're looking to try something new and nutty; it's sure to transport your taste buds to the Mediterranean shores!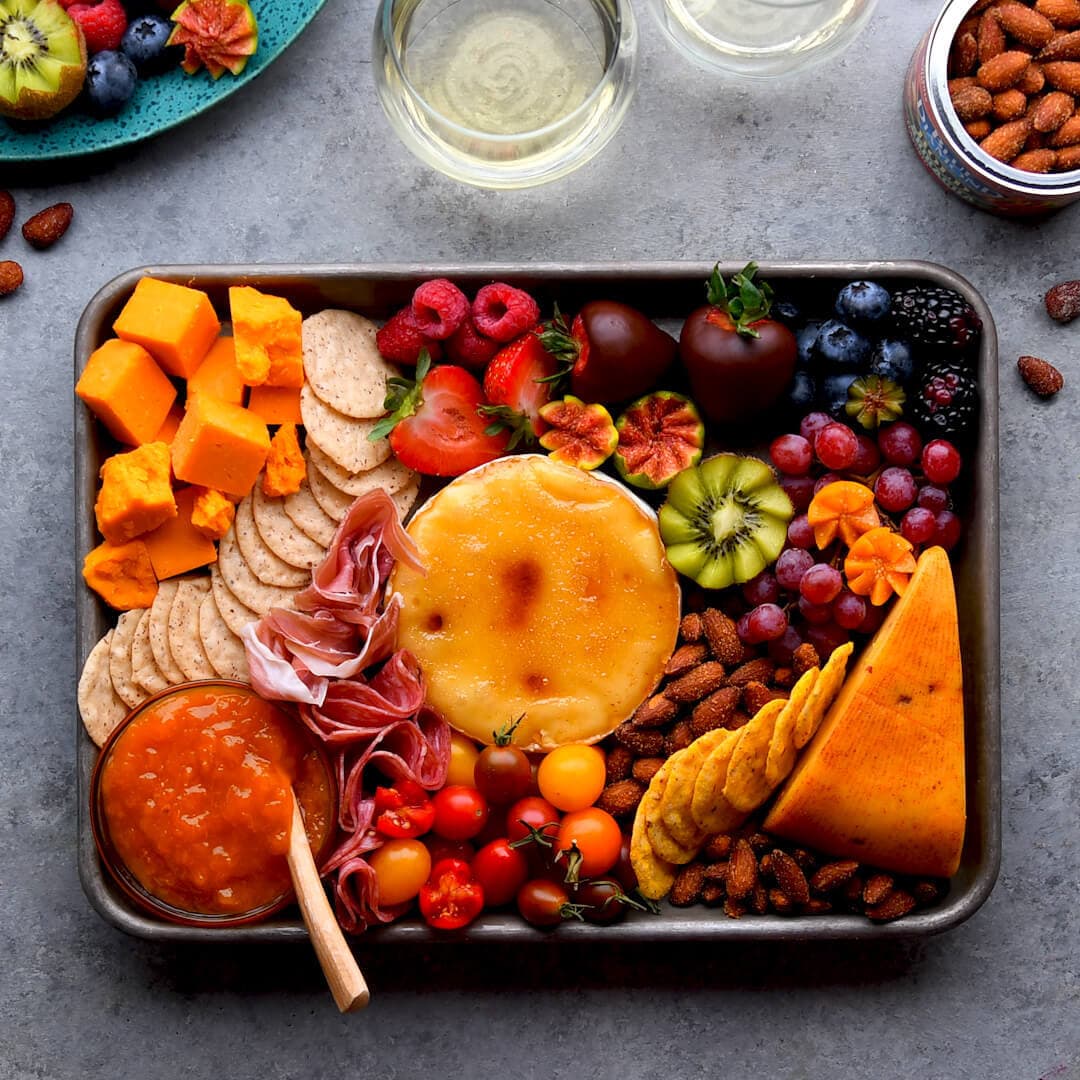 Having a special night in with your partner or friends? With a Date-Night-In Board, you can still make it an evening to remember. Put together a few of your favorite Nut-Thins® cracker flavors and other treats, choose a movie or game to enjoy together, and don't forget the bubbly! Switch things up and create a Date-Night-In Board together, either way, this charcuterie board makes for an extra special evening that your loved one won't forget anytime soon.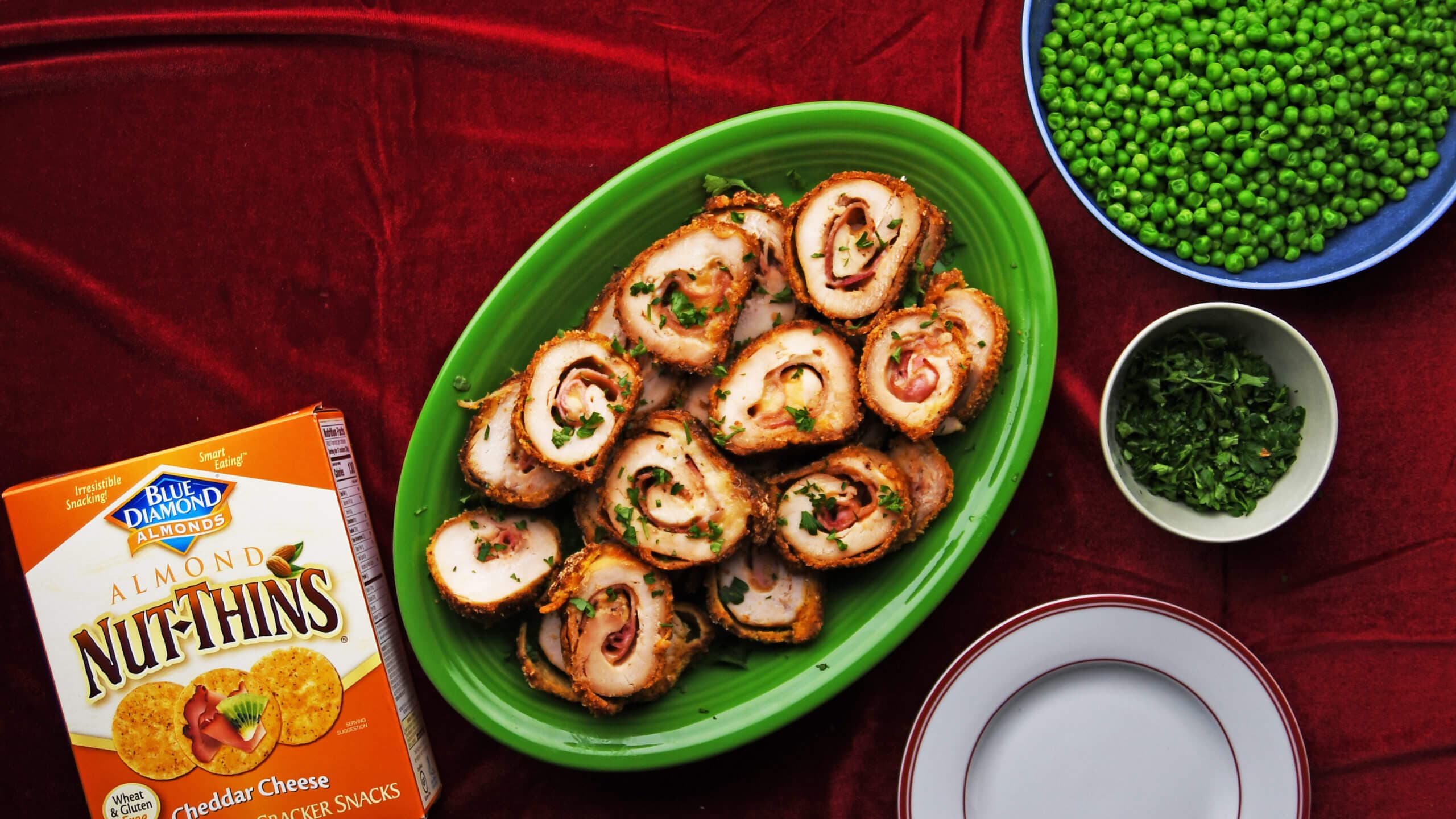 Chicken Cordon Bleu is one of the classic recipes that home cooks still enjoy making over and over. A favorite among French recipes, it's a delightful combination of chicken breast, ham, and Swiss cheese rolled up together and baked until golden brown. To add an extra bit of flavor this recipe calls for blending Blue Diamond Nut-Thins® Cheddar Cheese or the new Nut-Thins® Three Cheese Gluten-Free Crackers with flour for breading that gives this dish a deliciously nutty flavor. The Nut-Thins® crackers also add an extra crunchy texture to the dish. Whether you're new to cooking or a seasoned chef, Chicken Cordon Bleu recipes are easy to follow and always satisfying.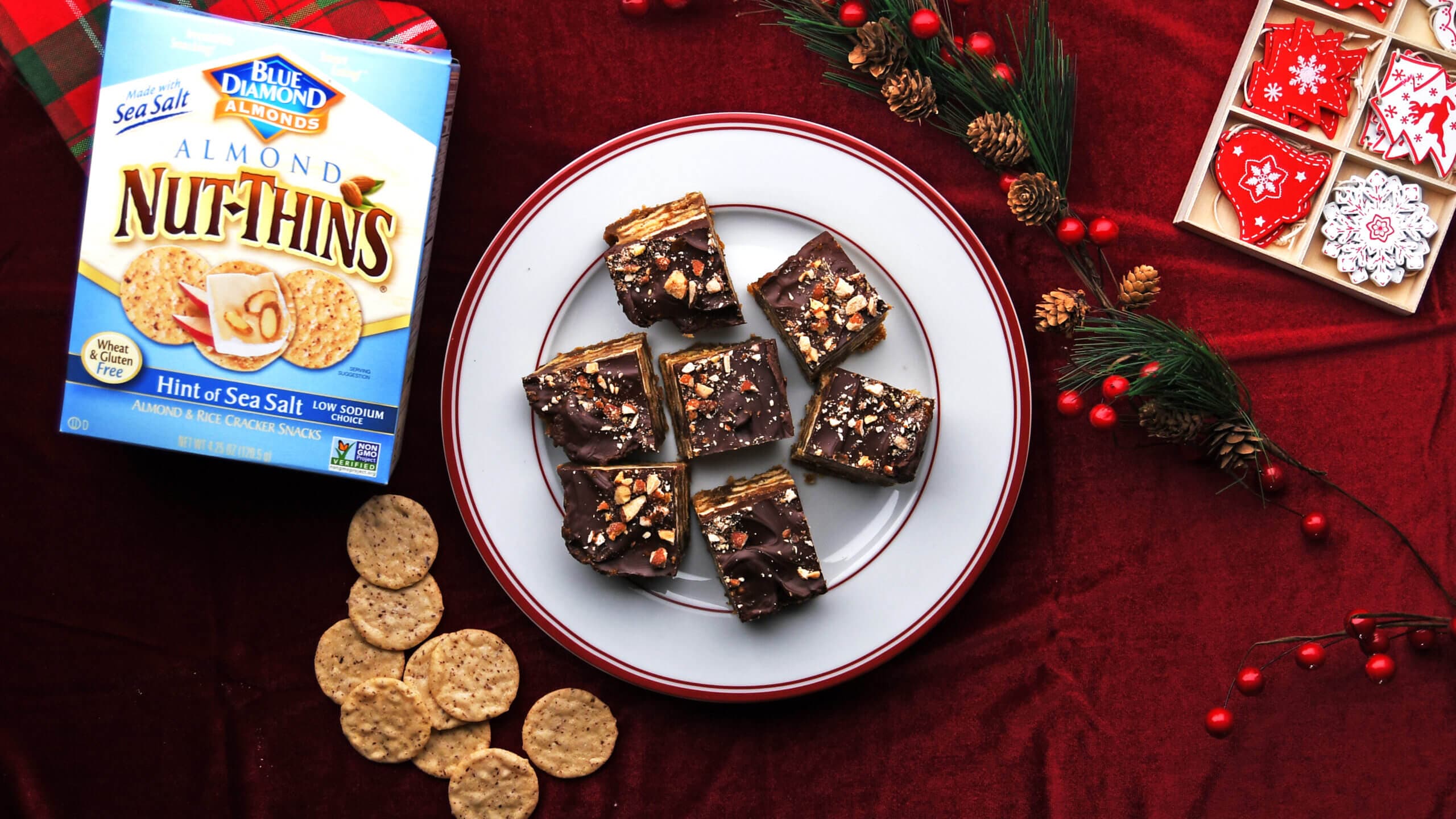 If you're looking for a nutty twist on a classic snack, these homemade Chocolate Almond Toffee crackers with Blue Diamond Nut-Thins®are a perfect choice. Not only are they made with real almonds but the Nut-Thins® Hint of Sea Salt, brings a salty crunch that balances out the chocolate. Whether you're looking for something unique to serve at a party or a Nut-Thins® cracker recipe that your family will love, these Nut-Thins®® Chocolate Almond Toffees have the sweetness that makes for an irresistible snack. Try them today – you won't be disappointed!
With so many amazing possibilities for Nut-Thins® crackers it's hard to choose just one recipe! Whether it's a savory dish like Chicken Cordon Bleu or a sweet dessert like Chocolate Almond Toffee, with Nut-Thins® Gluten-Free Crackers you'll be creating a recipe with almonds anyone will enjoy. Plus, with so many flavor options like Nut-Thins®Cheddar Cheese, Sriracha or Hint of Sea Salt, finding the perfect match for your flavor cravings is even easier. There really is something for everyone.
So if you are looking for a quick but flavorful snack or interested in creating an unforgettable culinary treat, use our handy Product Locator to find Nut-Thins® crackers at your local grocery store, or grab some from our online Nut & Gift Shop. The combination of yummy nuts and wholesome grains will make sure that you're snacking in style no matter what time of day it is. Which dish do you want to try?