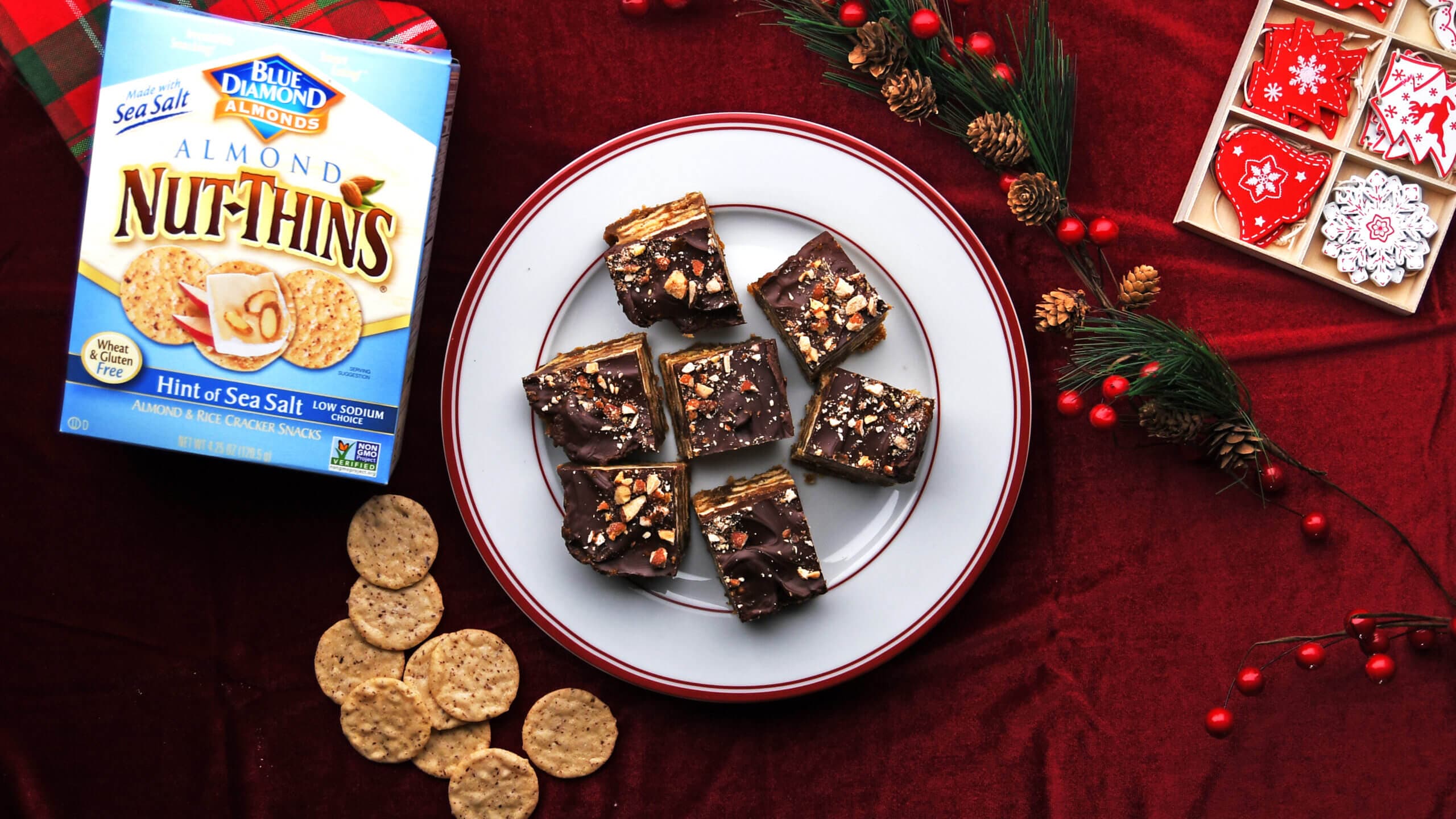 Watch Video
Blue Diamond Almond Nut-Thins® Chocolate Almond Toffee
Nutrition Information
Calories
538
Total Fat
32.6 g
Total Carbohydrates
61.8 g
Cholesterol
49.5 mg
Sodium
206.6 mg
Potassium
37.4 mg
Dietary Fiber
1.2 g
Sugars
39.4 g
Protein
3.6 g
Directions
In a pot, melt the butter and brown sugar together until it makes a caramel sauce. Mix the Nut-Thins® in the caramel until completely covered.

Layer the caramelly Nut-Thins® into a greased and aluminum foil lined 9×9 baking dish. Bake the layered Nut-Thins® at 400ºF for 10 minutes. Take them out of the oven and place the chocolate chips on top. Let the chocolate chips soften and then spread over the Nut-Thins®. Sprinkle chopped almonds over the top.

Refrigerate until solid (about 1 hour), slice and serve.
Made with these products: