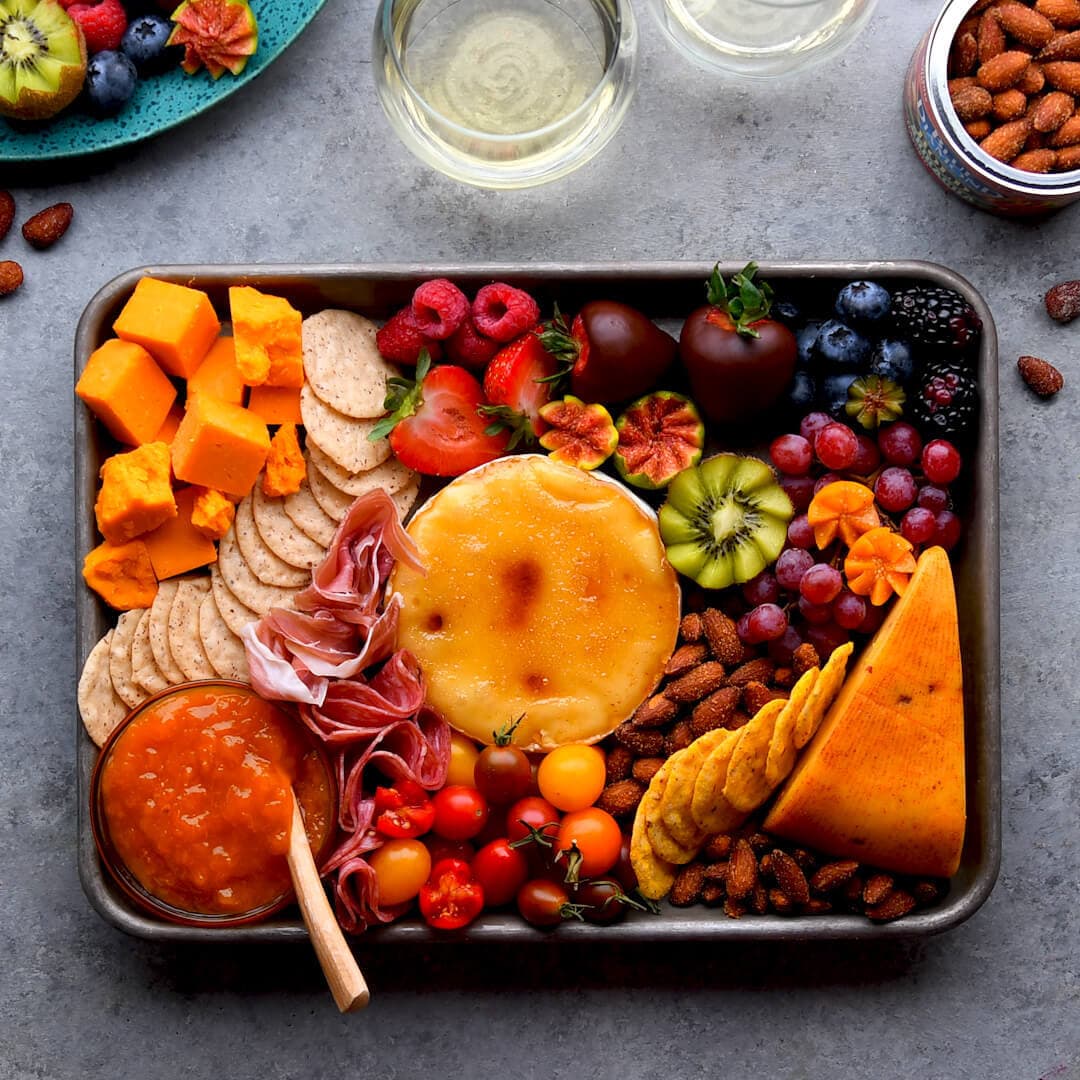 Watch Video
Date-Night-In Board
Nutrition Information
Calories
1950
Total Fat
114.6 g
Total Carbohydrates
155.6 g
Cholesterol
301.1 mg
Sodium
2,302.1 mg
Potassium
712.8 mg
Dietary Fiber
12.8 g
Sugars
99.8 g
Protein
77.8 g
Ingredients
1 wheel brie cheese

1 tbsp honey

1 tsp brown sugar

Fresh fruit (we used kiwi, figs, berries, etc…)

Spicy gouda

Cured meats (we used salami and prosciutto)
Directions
Preheat oven to 350 degrees F. On a small sheet tray, place brie cheese with the top rind sliced off. Drizzle with honey and sugar, and bake for 15-20 minutes, until cheese has softened and sugars have caramelized. Remove from oven and allow to cool slightly.

As the brie cools, create fruit flowers. Take a kiwi, or fruit of your choosing, and slice zig zag cuts toward the center until you have circled the entire fruit. Separate two halves and place onto the board in an arrangement with other fruits of your liking.

Fill out the remaining spaces on the board with spicy gouda, Blue Diamond Almonds, bold sriracha, Blue Diamond Nut-Thins, cheddar, and an artful arrangement of remaining ingredients!
Made with these products: