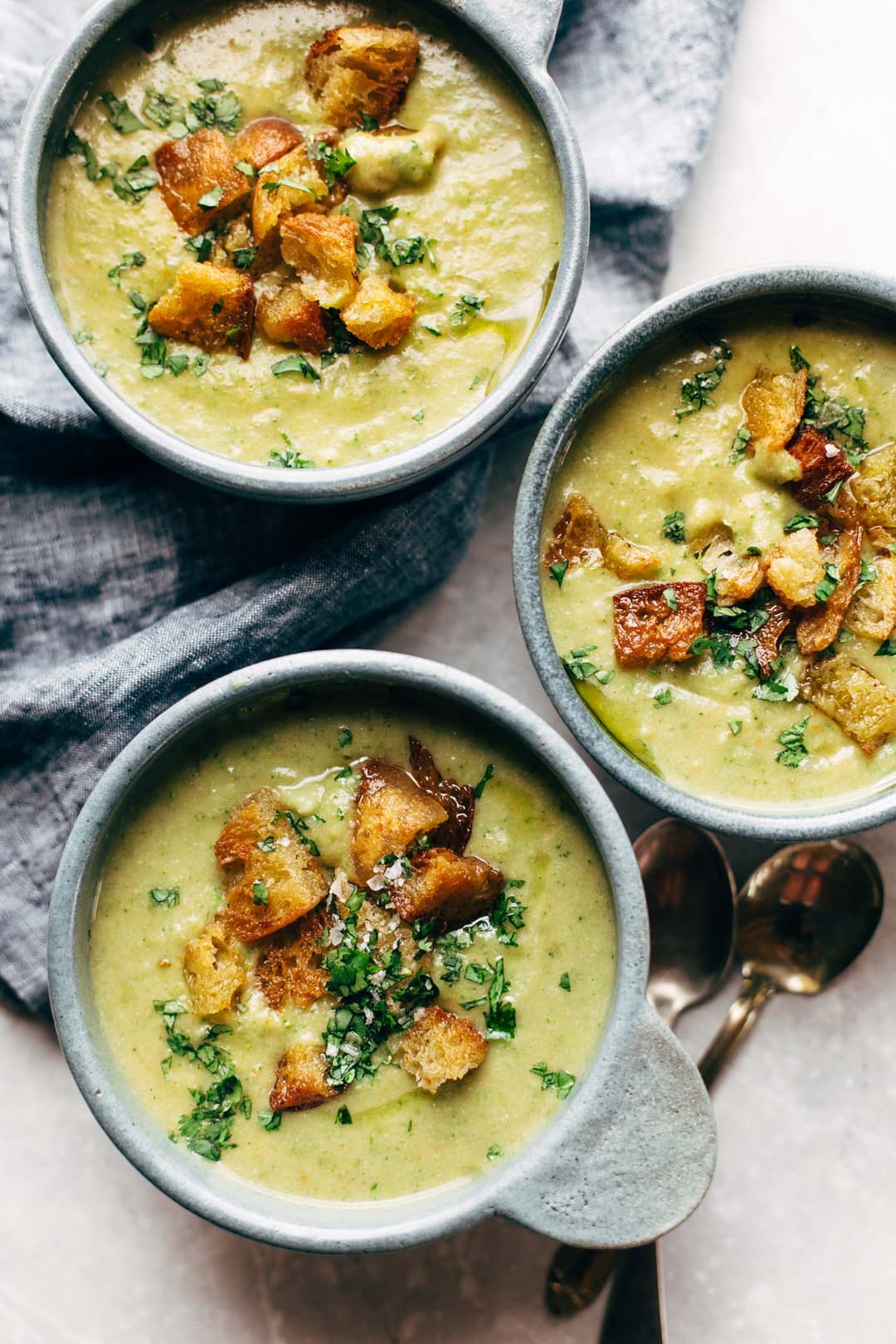 Fall in Love with These Fall Soups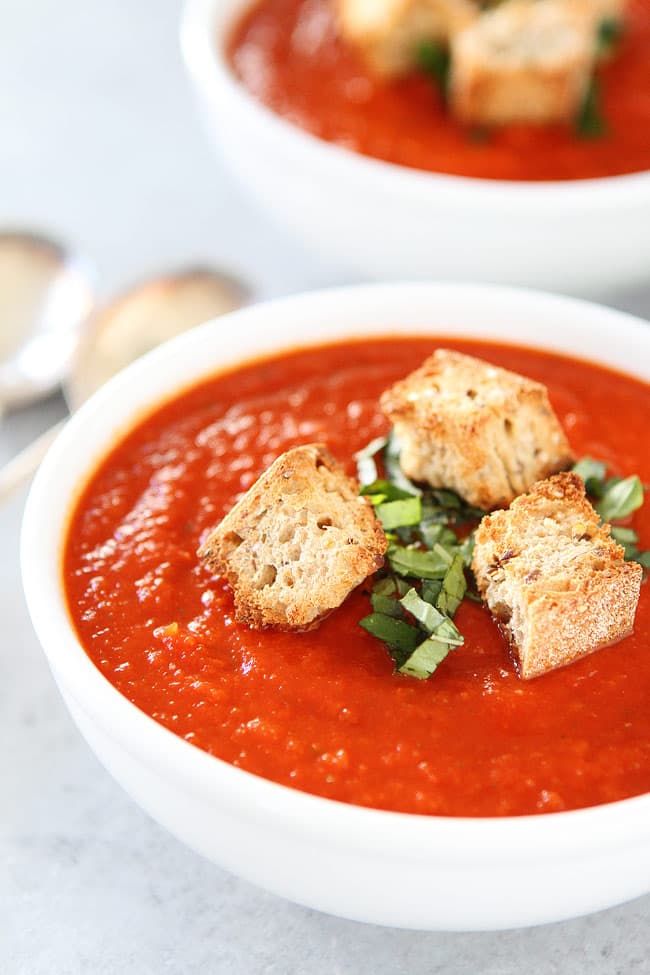 There's something about a hot bowl of soup on a chilly day that just hits the spot. And while there are plenty of great fall soup recipes out there, this Roasted Red Pepper Tomato Soup is one of our favorites. The soup is made with roasted red peppers, tomatoes, onion, garlic, and vegetable broth. You can make a big batch of it and then freeze it in individual portions. That way, you can have this delicious fall soup all throughout winter as well. So whether you're looking for a new fall soup to add to your rotation or just want a delicious meal, give this roasted red pepper tomato soup a try. You can serve the soup with some grilled cheese sandwiches, you won't be disappointed.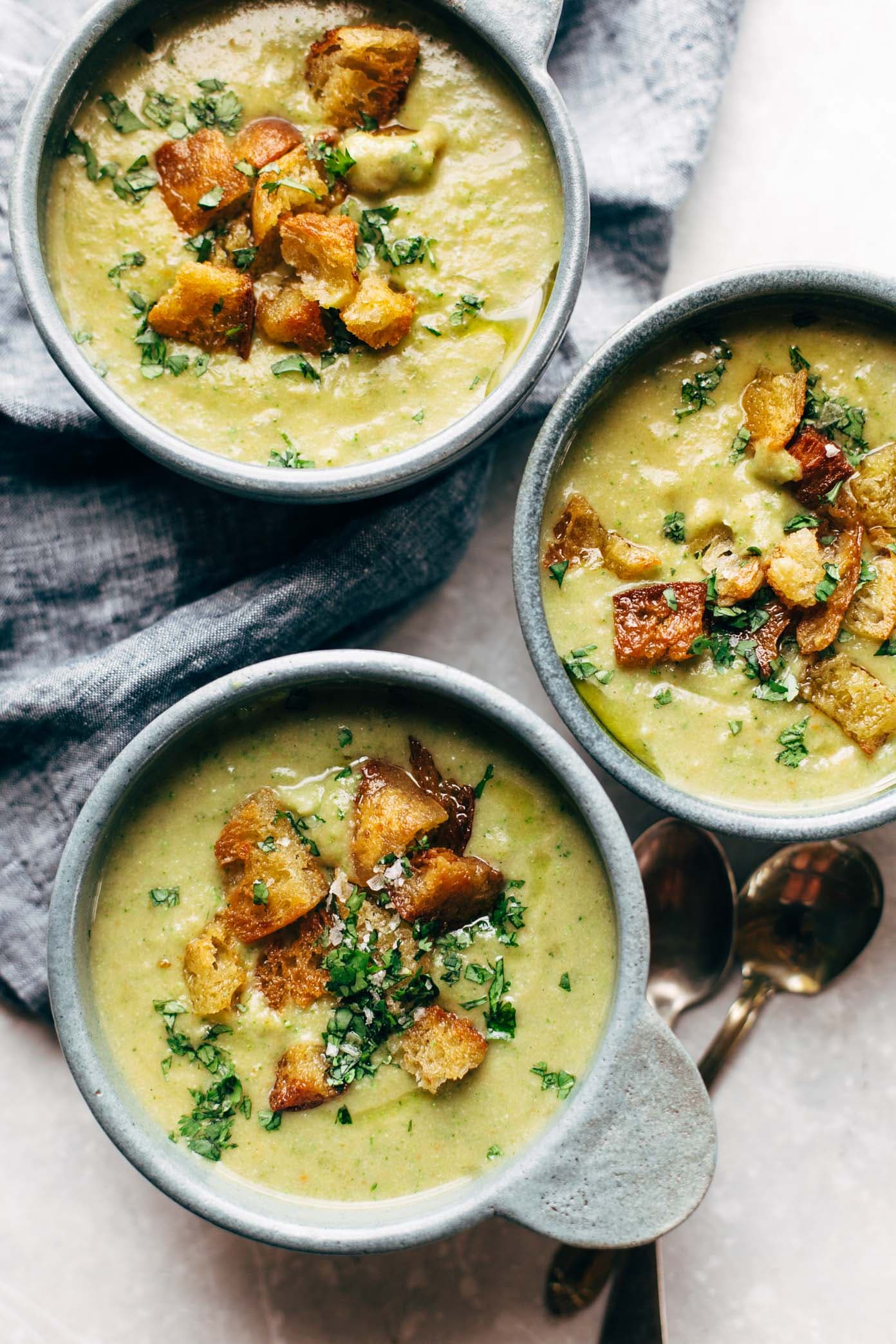 Looking for a fall soup that's light and creamy, but still packed with flavor? This savory Broccoli Cheese Soup is the perfect option! It's made with almondmilk for a dairy-free alternative, and it's loaded with healthy ingredients like broccoli, onion, garlic, and celery. Plus, it's finished off with a touch of cheddar cheese for depth of flavor. Serve this soup with a side of crusty bread for dipping, and you've got a satisfying meal that's perfect for cooler weather.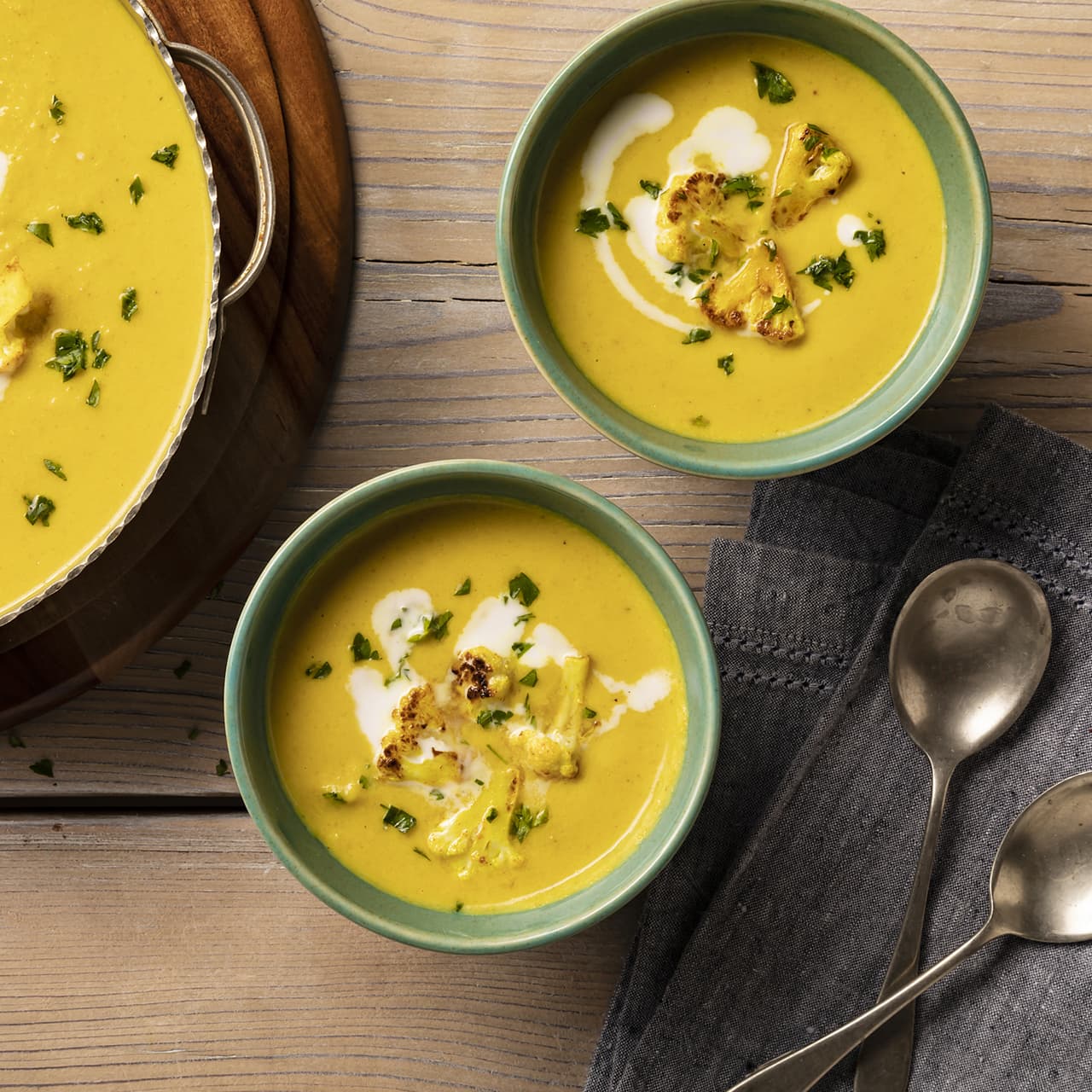 This fall, try out this delicious and healing Turmeric Cauliflower Soup recipe. The cauliflower and almondmilk give the soup a creamy texture, while the turmeric adds a beautiful golden color and a delicious flavor. So, if you're looking for a delicious and nutritious fall soup, look no further than this Turmeric Cauliflower Soup!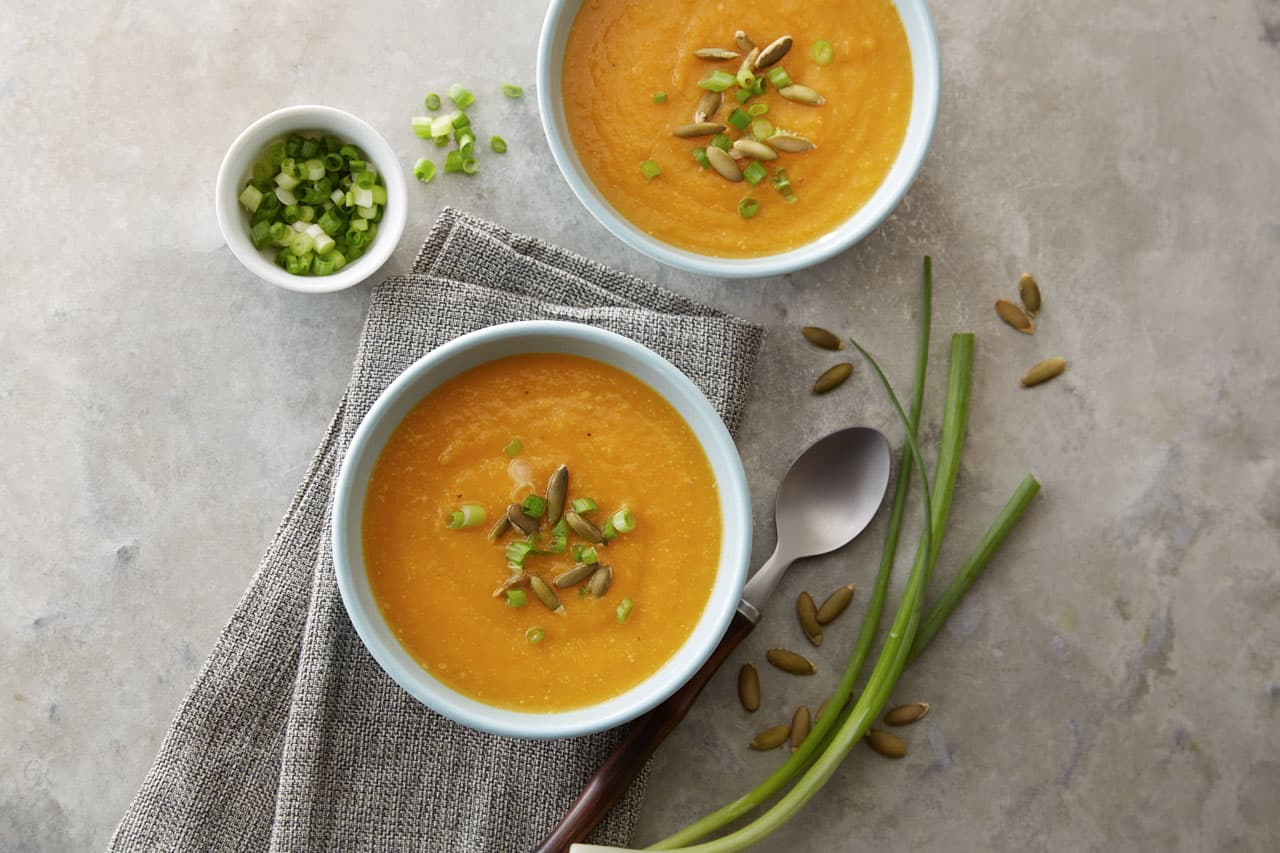 Butternut squash soup is the perfect fall dish. It's warm, creamy, and full of flavor. Plus, it's easy to make. We like to use Almond Breeze Almond Milk because it's so creamy and delicious yet lighter than a dairy-based product. To make the soup, simply cook frozen butternut squash on the stove and then puree it with some vegetable broth. I like to add a little bit of ground ginger and top it with pumpkin seeds. Serve the soup with a side of Blue Diamond Nut Thins and enjoy!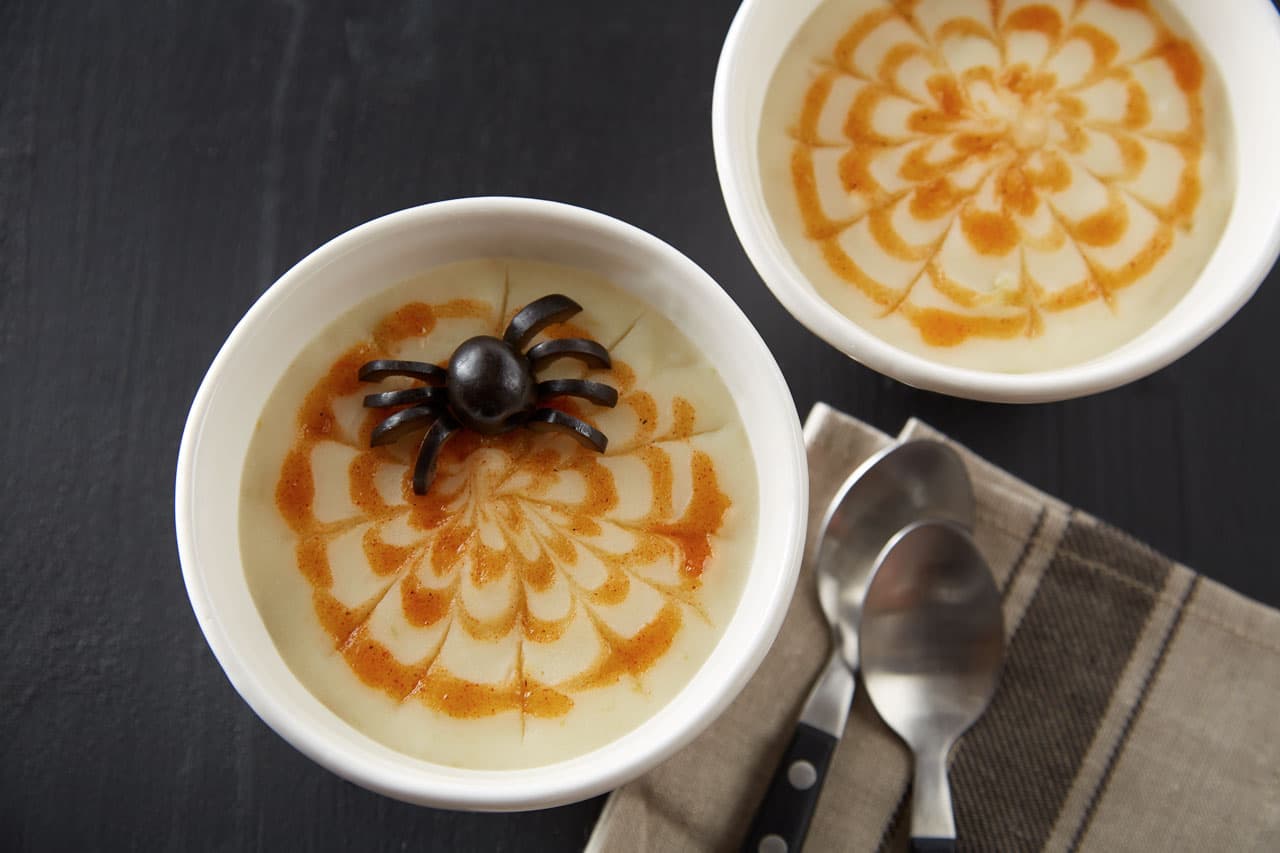 Spider Web Potato Soup is a fun fall soup that is perfect for a spooky dinner recipe. The soup is made with potatoes, onions, and garlic, and its creamy texture comes from unsweetened almondmilk. To make the spider web, you will need ketchup in a squeeze bottle and a toothpick. Pipe the ketchup onto the top of the soup, use the toothpick to create the spider web design, and then garnish with black olives. This soup is sure to be a hit with your family and friends!
The leaves are changing and the air is chilly. That can only mean one thing: fall is officially here! And with fall comes cooler temperatures and the perfect weather for enjoying a hot bowl of soup. These five delicious soups are sure to please your taste buds and have you falling in love with autumn all over again. So what fun soups are you excited to try this fall and winter?