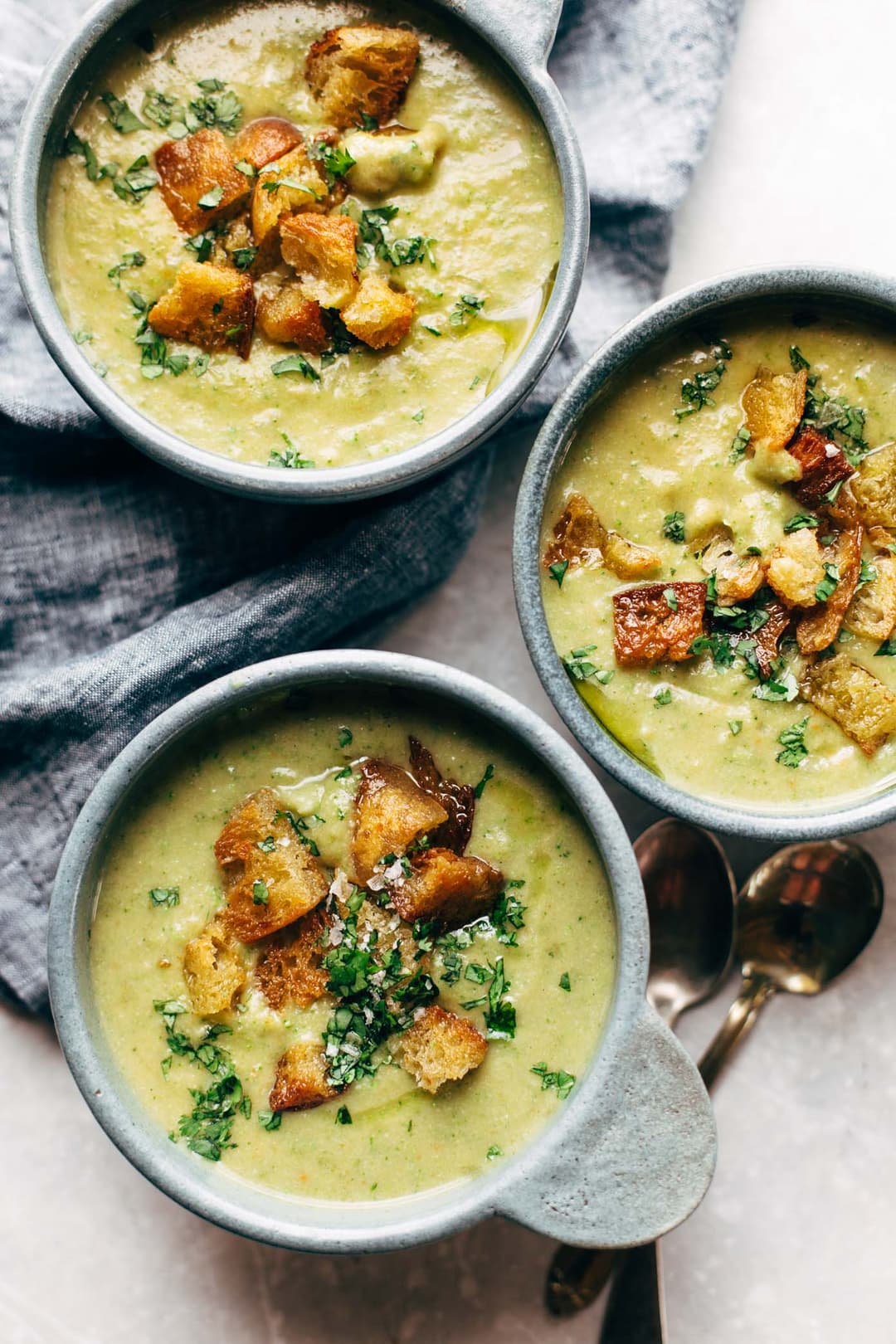 Detox Broccoli Cheese Soup
Nutrition Information
No nutritional info available at this time.
Ingredients
1/4 cup olive oil

2 cloves garlic minced

1/2 an onion chopped

1-2 stalks celery chopped

4-5 large carrots chopped

1 large potato peeled and chopped

2-3 cups broccoli florets in large pieces for easy removal

2-3 cups vegetable broth

1/4 cup nutritional yeast – optional – see notes

croutons – see notes
Directions
Heat the olive oil over medium high heat. Add the mirepoix, garlic, and potatoes. Saute until softened, about 10 minutes.

Add broccoli, vegetable broth, and almond milk. Simmer until bubbly and broccoli is bright green, about 5 minutes.

Using tongs, pull out most of the broccoli pieces and set aside. Blend the soup, sans broccoli, to a super creamy, cheesy-looking consistency, and then add the broccoli and just pulse a few times to mix it in. This will likely need to be done in batches.

Return to pot; stir in nutritional yeast and salt. Taste and adjust and serve!
Made with these products: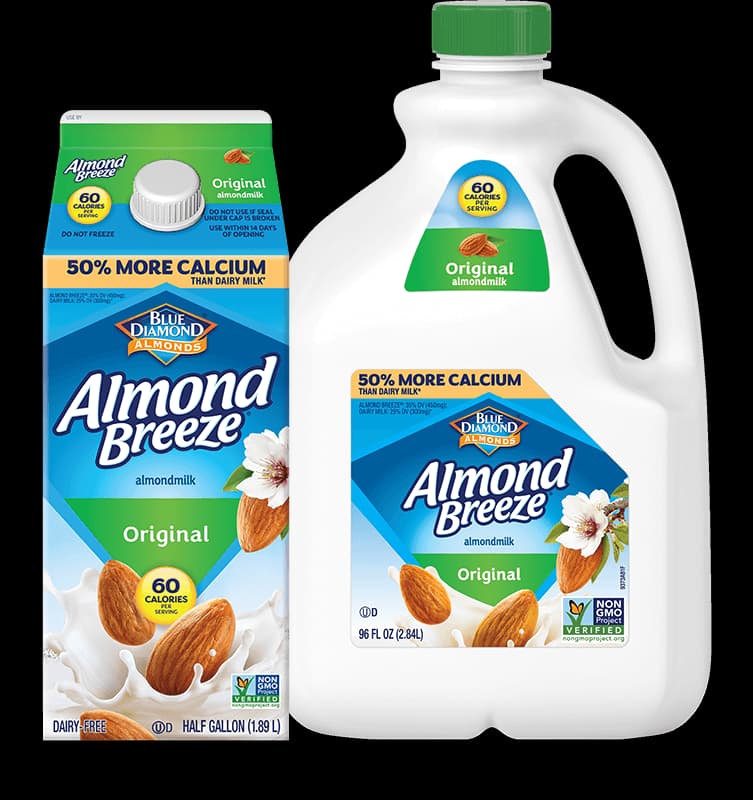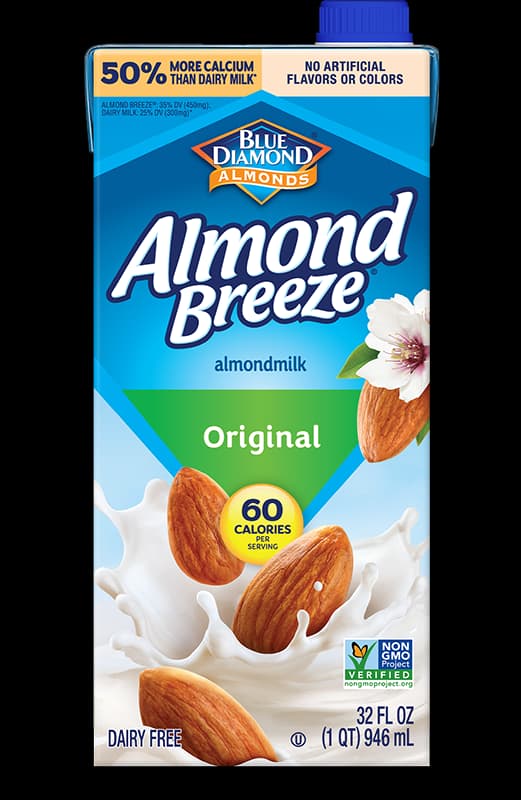 Shelf Stable Original Almondmilk
Notes:
Croutons: Heat 1/4 cup olive oil (more as needed) in a skillet over medium high heat. Add a clove of smashed garlic and let it hang out (WITHOUT browning) for a few minutes. Remove garlic. Add cubed bread (about 6 thick slices cut into chunks) and toss around in the pan until golden brown and chewy/crispy. Drain on paper towels. Season with salt.
If the blended soup looks too thick for you, just add an additional 1/2 cup or so of liquid.
Nutritional yeast is not necessary for texture, but it adds a nice, salty, cheesy flavor and some extra vitamins, too.
Courtesy of: Pinch of Yum