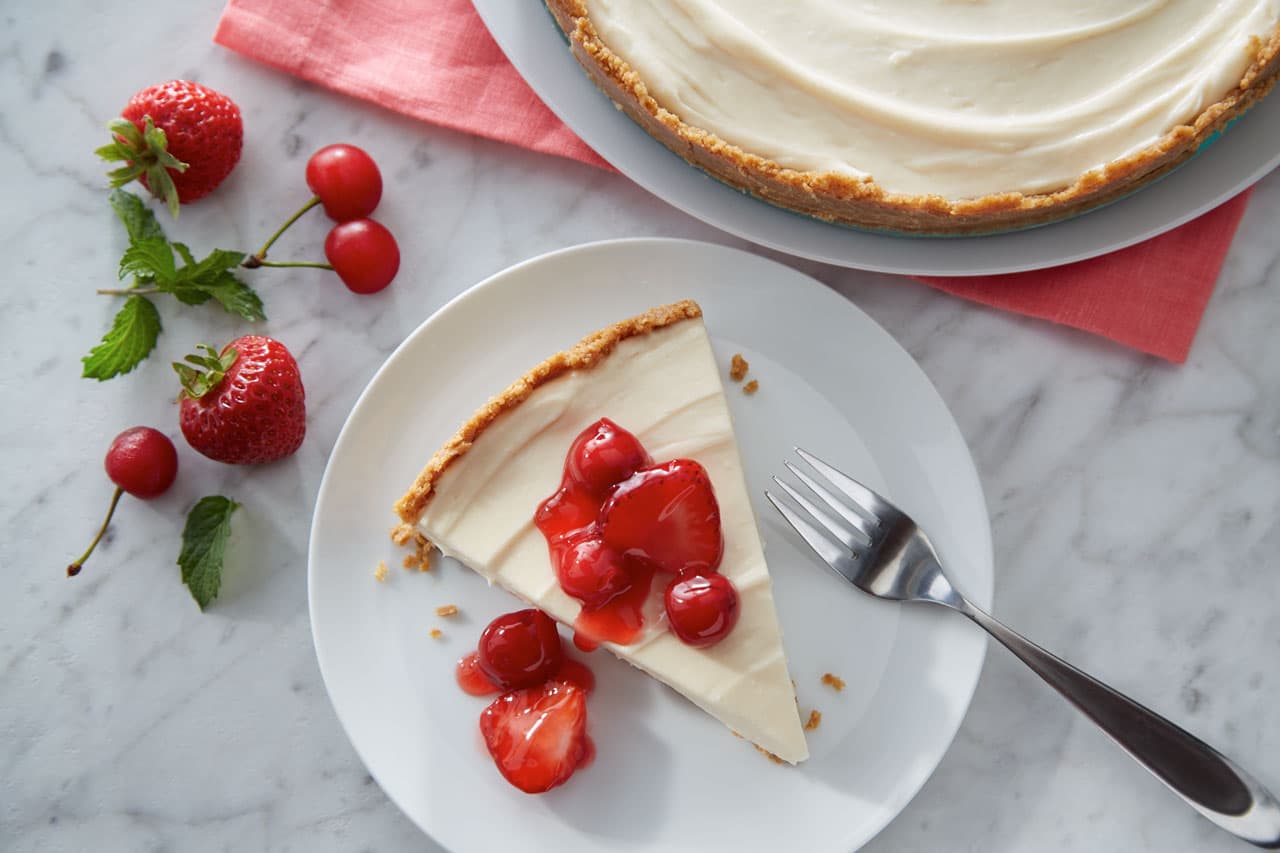 Cheese Please: Our Best Cheesecake Recipes
Are you ready for the ultimate indulgence? Dreaming of a delicious dessert but need something that won't take too much time to prepare? Look no further – our best cheesecake recipes will provide all the irresistibly-rich and creamy satisfaction your sweet tooth desires! From classic New York style to creative twists on flavor combinations, these decadent desserts are perfect for parties, family gatherings, or a delightful treat just because. Gather your ingredients and get ready to be wowed by our selection of scrumptious recipes everyone is sure to love!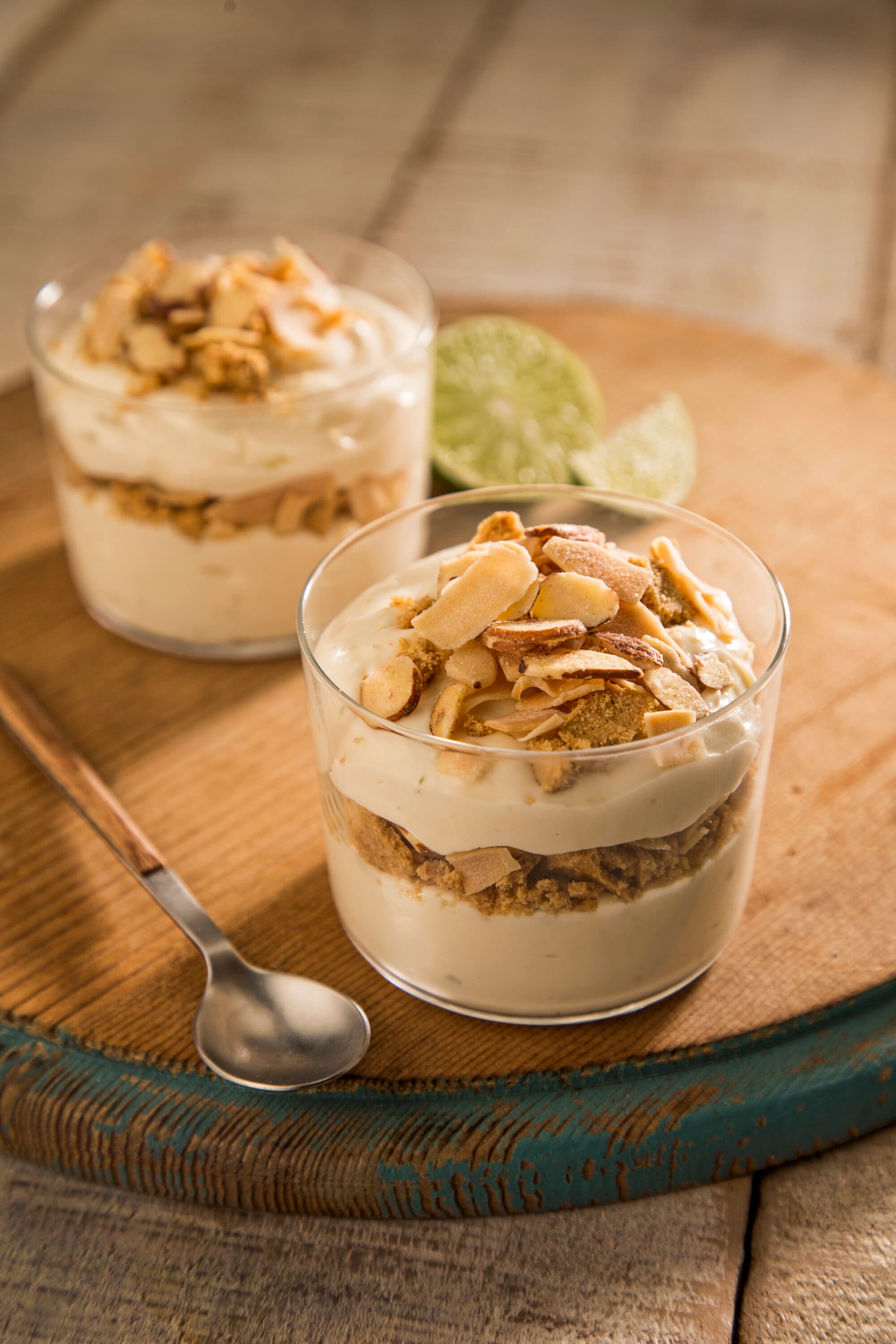 Coconut Key Lime cheesecake cups embody everything you love about cheesecake in a handheld form. Perfect for meal prepping or gifting, since they are easy to assemble and no baking is needed! This cheesecake recipe is simple and straightforward, using graham crackers and toasted coconut flakes as the base while combining cream cheese, key lime juice, and Almond Breeze Coconut Unsweetened Original for the filling. Top the cheesecake cups with some Honey Roasted almonds and shredded coconut after making. Enjoy these cheesecakes the same day they're made – if there's any left after your guests take one!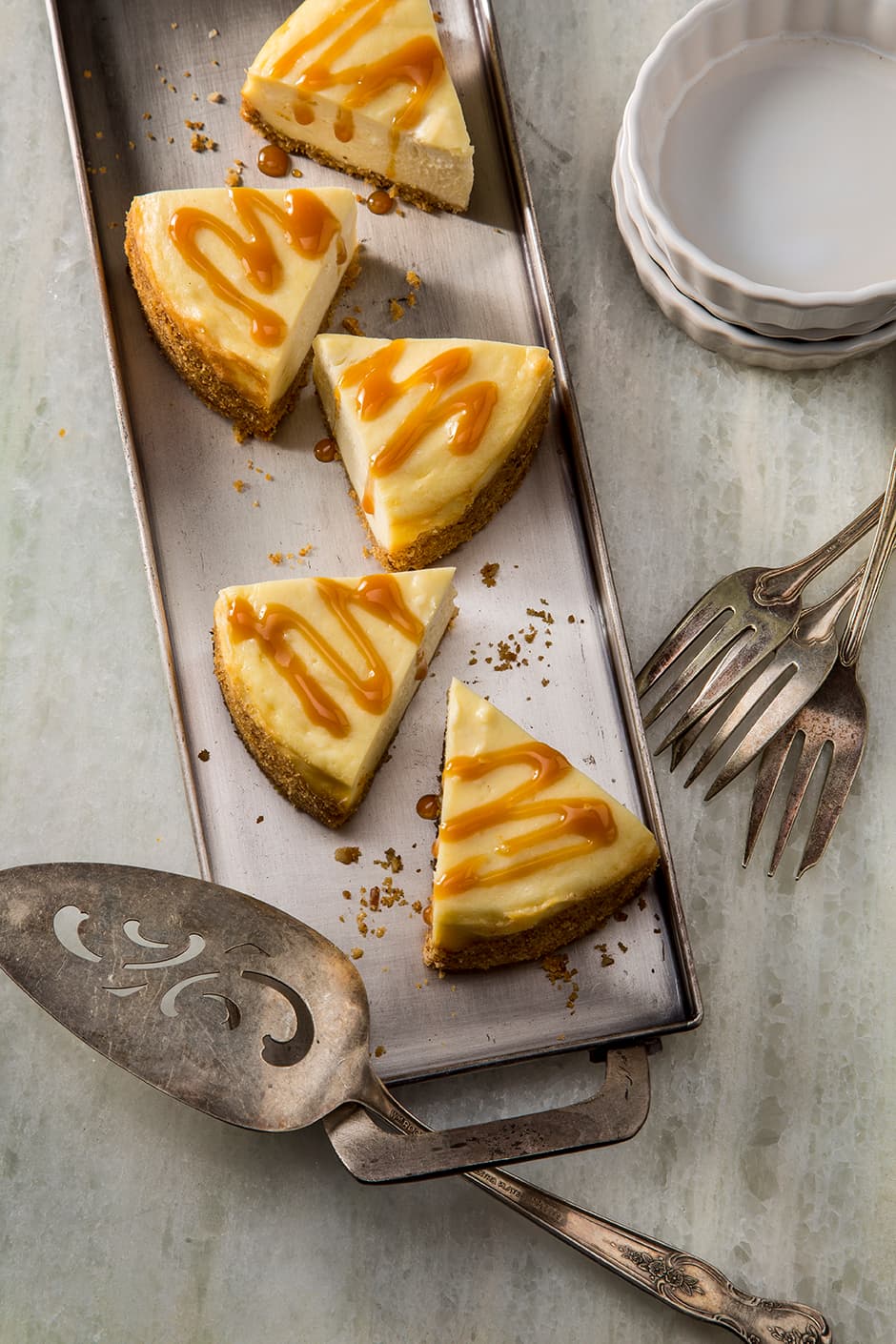 New York Cheesecake has been a classic cheesecake recipe for years, this recipe is a new spin on a classic dessert. Made of classic ingredients like cream cheese, sugar, and eggs, then add a twist with Almond Breeze's Hint of Honey Vanilla Almondmilk, creating a dessert that is sweet but not overpowering. The added almonds give it an extra layer of texture that enhances its flavor. Whether you're entertaining guests or making a home cooked meal for your family these New York Almond Cheesecake Wedges are sure to be a hit with everyone who tries them. Serve your cheesecake wedges on their own or drizzled with caramel, however, you choose to eat it, you won't regret taking the time to indulge in this cheesecake classic.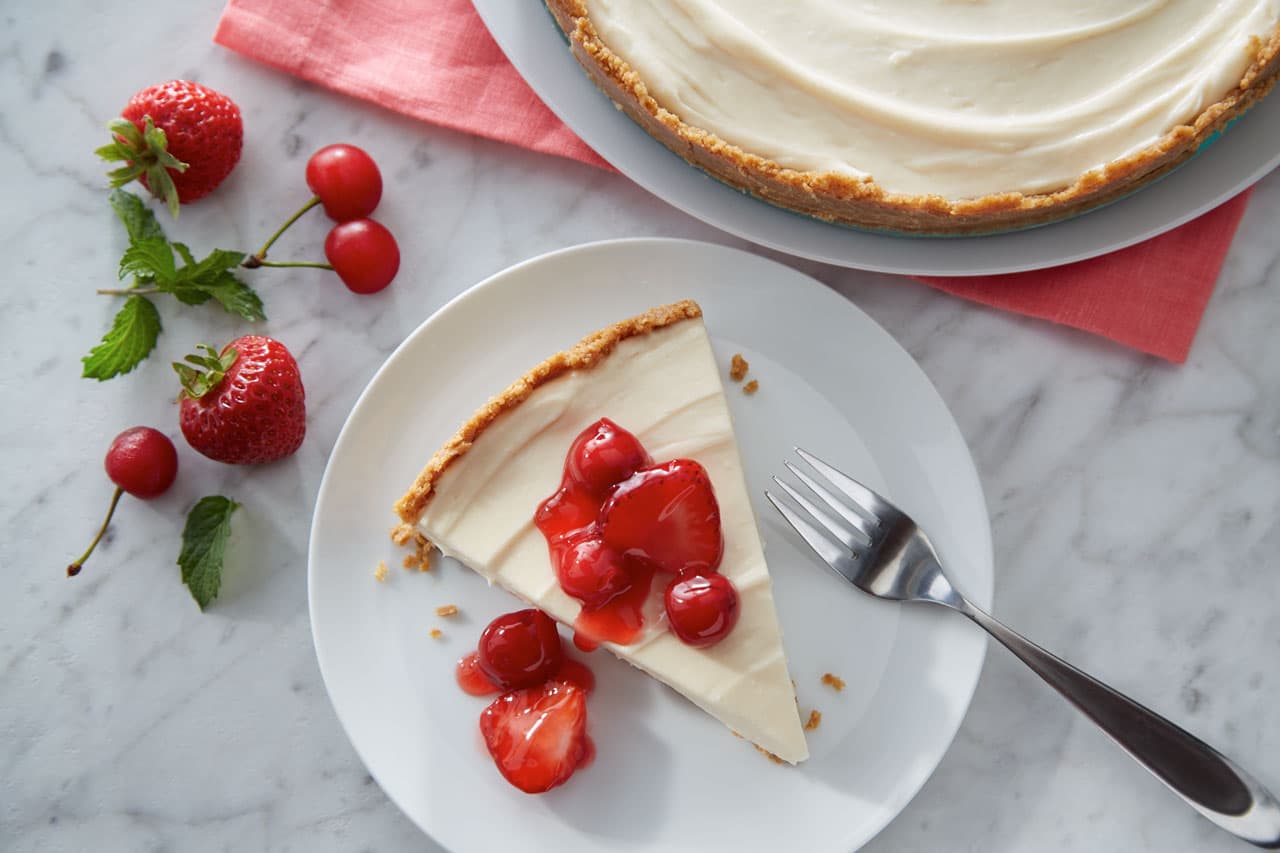 Satisfy your cheesecake craving without turning on the oven with this No Bake Cherry Berry Cheesecake! This easy cheesecake recipe requires only a few ingredients and comes to life with a combination of instant pudding, non dairy milk, graham cracker crumbs, and cherries. Not only is it incredibly delicious and requires minimal effort, but it's also the perfect show-stopper for spring and summer gatherings! Everyone will be talking about this mouth-watering dessert long after they lick the last crumb off their plate.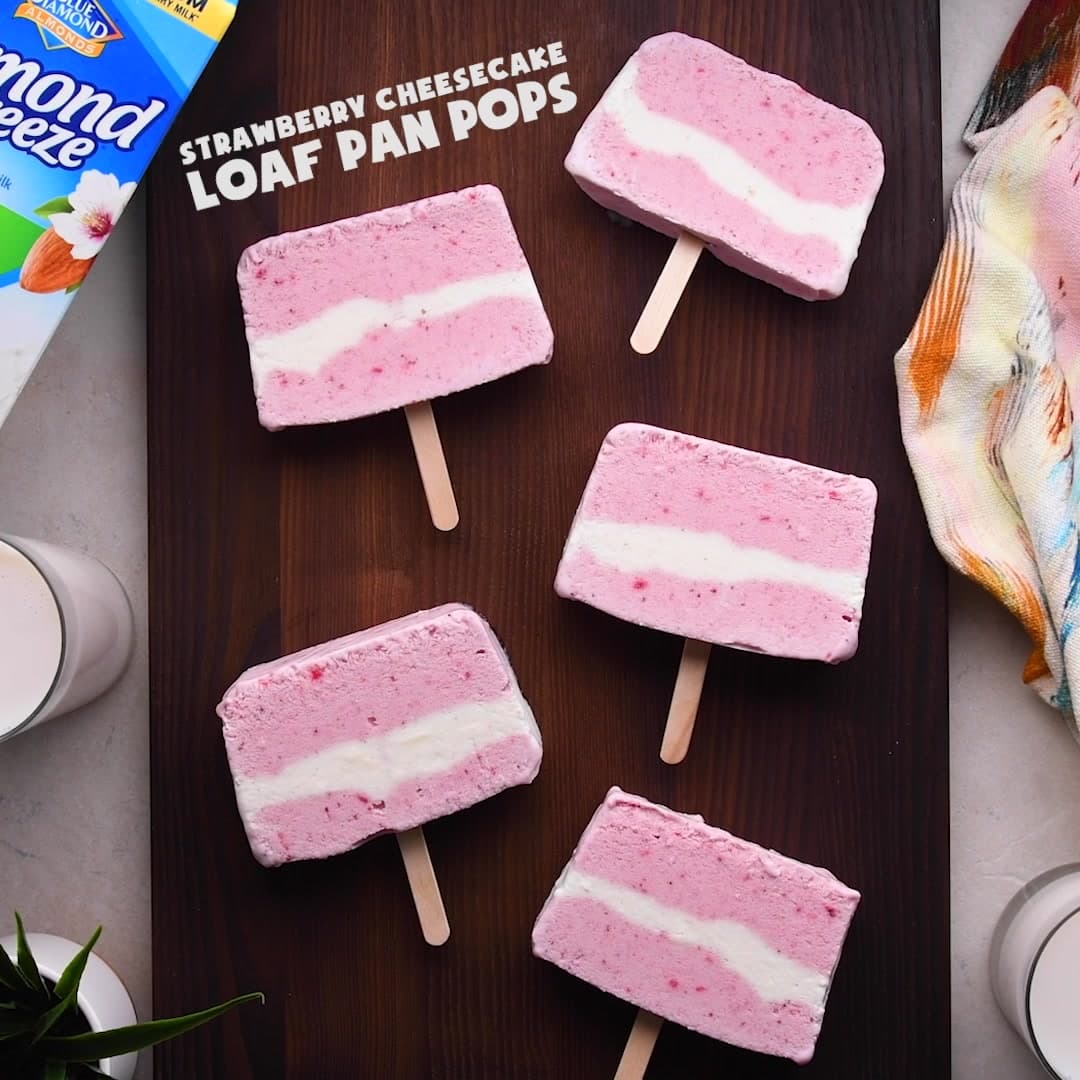 If you haven't tried making this easy cheesecake recipe for Strawberry Cheesecake Loaf Pan Popsicles, you're missing out! This easy treat is perfect for an afternoon snack when you need something cool and refreshing. Not only are they easy to make, but they also look so fun — plus they taste delicious! They're easy enough to make that the kids can help out too, which makes them that much more fun. Get creative with your ingredients and get ready for some of the yummiest popsicles you've ever had!
Pro tip: Try adding in a couple of handfuls of Blue Diamond Hint of Sea Salt Nut-Thins to make this a more fulfilling and balanced snack.
If you're in the mood for a truly tasty dessert, our best cheesecake recipes are sure to hit the spot. From rich and creamy classics to flavorful twists on flavor combinations, these delicious desserts will have everyone coming back for more. So what are you waiting for? Gather your ingredients and get ready to enjoy one of these scrumptious treats! And don't forget to let us know which one is your favorite!