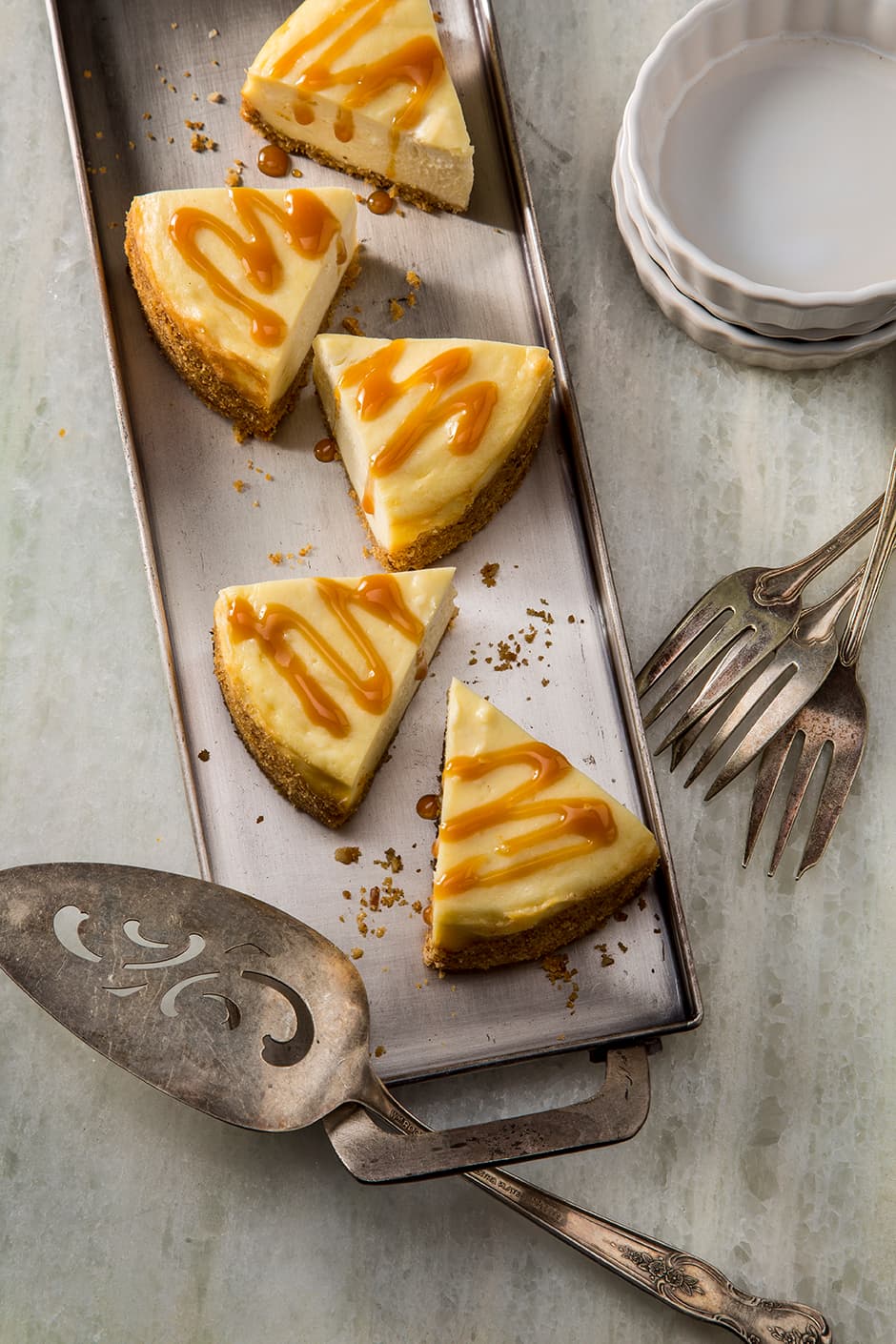 New York Almond Cheesecake Wedges
Nutrition Information
Total Fat
29 g
Total Carbohydrates
26 g
Cholesterol
130 mg
Sodium
320 mg
Dietary Fiber
1 g
Sugars
16 g
Protein
7 g
Ingredients
1 1/4 cups graham cracker crumbs

6 tablespoons butter (melted)

3 tablespoons plus 1/2 cup sugar

3 (8-oz.) packages cream cheese (softened)

1/3 cup flour

1 teaspoon vanilla extract

3 eggs

Prepared Caramel Sauce (optional topping)
Directions
Preheat oven to 350°F and lightly butter four (4 1/2-inch) springform pans. Stir together graham cracker crumbs, almonds, butter, and 3 tablespoons sugar in a medium bowl. Press firmly onto the bottom and halfway up the sides of prepared pans.

Beat cream cheese, Almond Breeze, remaining 1/2 cup sugar, flour and vanilla with an electric mixer beating only until smooth. Lightly stir in eggs, being careful not to overmix. Spread batter into pans and bake for 30 to 35 minutes or until the centers jiggle slightly when gently tapped.

Let cool slightly, then chill for at least 1 to 2 hours. (May be prepared several days ahead.) Remove from pans and cut each cheesecake into 6 wedges. Drizzle with caramel sauce, if desired.
Made with these products:
Featured In: Food Festival