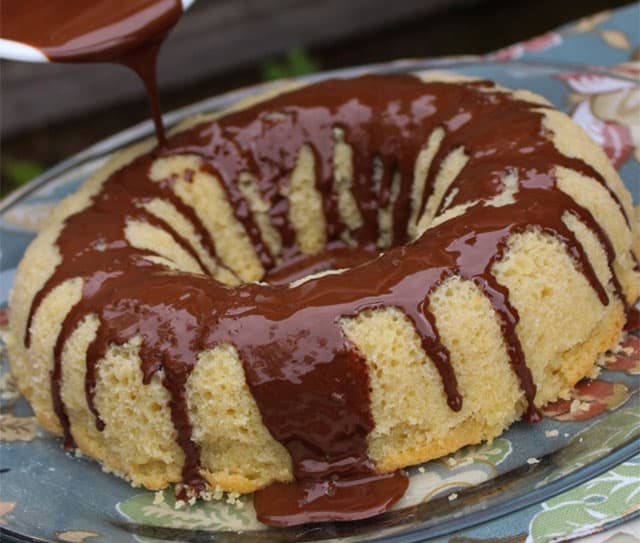 Gluten-Free Vanilla Almond Cake with Coconut Ganache
Nutrition Information
Total Fat
26.1 g
Total Carbohydrates
50.8 g
Cholesterol
51.6 mg
Sodium
188.9 mg
Potassium
41.9 mg
Dietary Fiber
3.3 g
Sugars
31.7 g
Protein
4.5 g
Ingredients
2 1/2 cups all-purpose gluten-free flour

1 tablespoon coconut flour

2 teaspoons baking powder

1/2 cup butter; softened

1/2 cup coconut oil

1 1/2 cups white sugar (superfine)

6 tablespoons egg whites (from a carton)

2 eggs

1 teaspoon vanilla

1/2 teaspoon almond extract

1/2 cup chocolate chips

1/4 cup coconut oil; melted
Directions
Preheat the oven to 350 degrees and spray a Bundt pan with nonstick spray (or lightly coat with coconut oil) and dust with gluten-free flour.

In a large bowl, whisk the baking powder, salt, gluten-feee flour, coconut flour until combine. Set aside.

Add the flour mixture to the wet mixture in batches, and stir until smooth.

Pour the mixture into the Bundt pan, and bake for 28-30 minutes, until lightly golden and set.

Allow to cool completely before inverting onto a plate to drizzle with ganache.

To prepare the ganache, place the chocolate chips and coconut oil in a double-boiler, or microwave for 30 seconds in a glass bowl. Stir until smooth. Pour on top of the cake and serve!
Made with these products: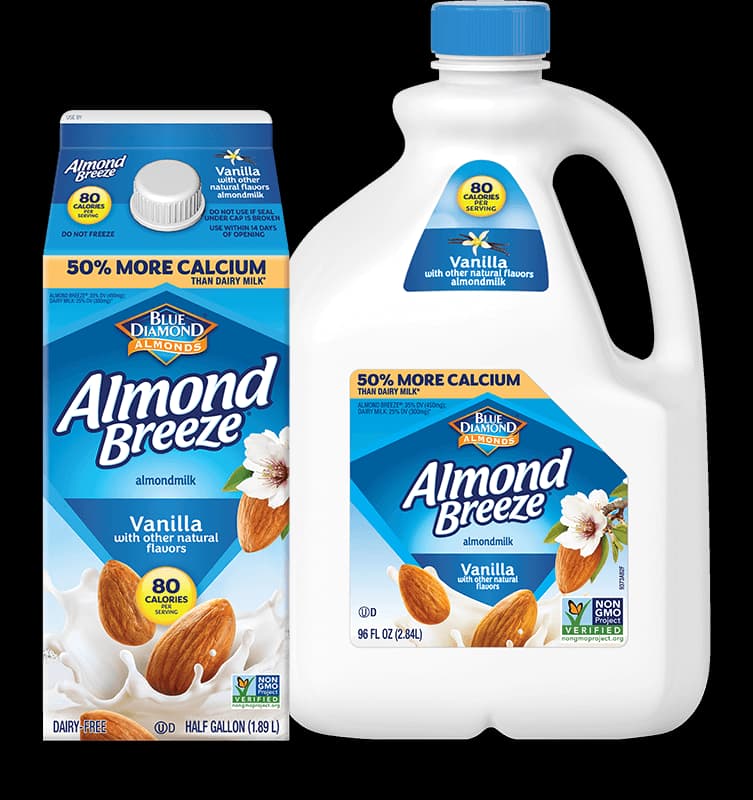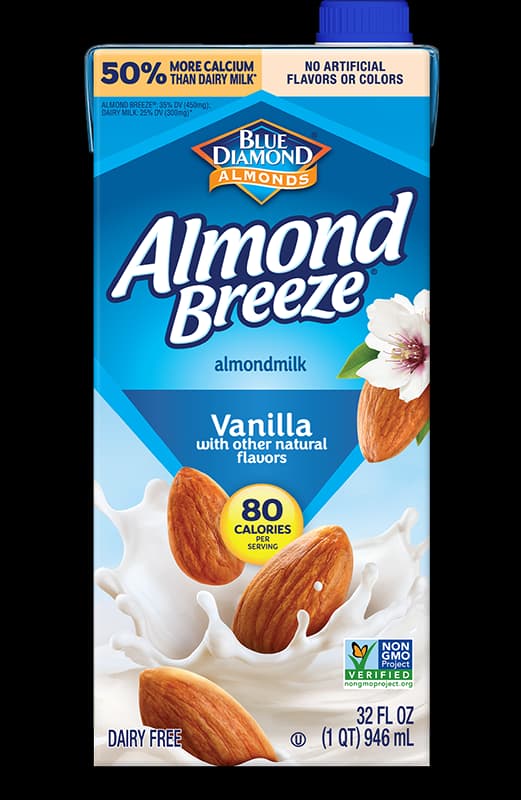 Shelf Stable Vanilla Almondmilk
Courtesy of: The Fitnessista