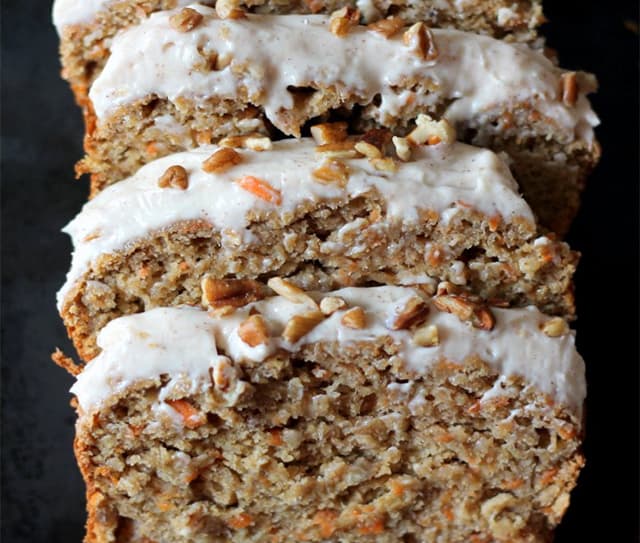 Carrot Cake Banana Bread with Cream Cheese Frosting
Nutrition Information
Total Fat
4.5g
Total Carbohydrates
29 g
Cholesterol
-
Sodium
-
Potassium
-
Dietary Fiber
2.8 g
Sugars
14.7 g
Protein
4.3 g
Ingredients
1 1/4 cup whole wheat pastry flour or white whole wheat flour

1/4 cup quick oats

1 teaspoon baking powder

1/2 teaspoon baking soda

1 teaspoon cinnamon

1/4 teaspoon salt

2 medium ripe banana; mashed

1/2 cup dark brown sugar

1 egg

1 egg white

1 teaspoon vanilla

1 tablespoon coconut oil

3 tablespoons unsweetened applesauce

1 cup shredded carrots (about 3 large carrots)

1/4 cup pecans plus 2 tablespoons for topping

4 oz whipped or reduced fat cream cheese; softened

1/3 cup powdered sugar

1/4 teaspoon cinnamon

1/2 teaspoon vanilla
Directions
Preheat oven to 350 degrees F. Spray 8×4 or 9×5 inch loaf pan with nonstick cooking spray. In a large bowl, whisk together flour, quick oats, baking powder, baking soda, cinnamon and salt; set aside.

In a medium bowl, whisk together mashed banana, brown sugar, egg, egg white, and vanilla until well combined and creamy. Add in coconut oil, applesauce and unsweetened vanilla almond milk, then fold in carrots. Add wet ingredients to the dry ingredients and mix until just combined. Gently fold in 1/4 cup of pecans.

Pour into prepared loaf pan and bake for 45-55 minutes or until toothpick inserted into center comes out clean with a few crumbs attached. Mine took exactly 50 minutes in an 8×4 inch loaf pan. If you use a 9×5 inch pan, you may need to check the bread at 40 minutes.

Remove from oven and place on wire rack to cool for 15 minutes. Remove bread from pan and place on wire rack to finish cooling.

To make cinnamon cream cheese frosting: Beat cream cheese, powdered sugar, vanilla and cinnamon together on medium speed for a minute or until smooth. Spread over cooled bread. Sprinkle with 2 tablespoons chopped pecans. Cut into 12 slices and enjoy!
Made with these products: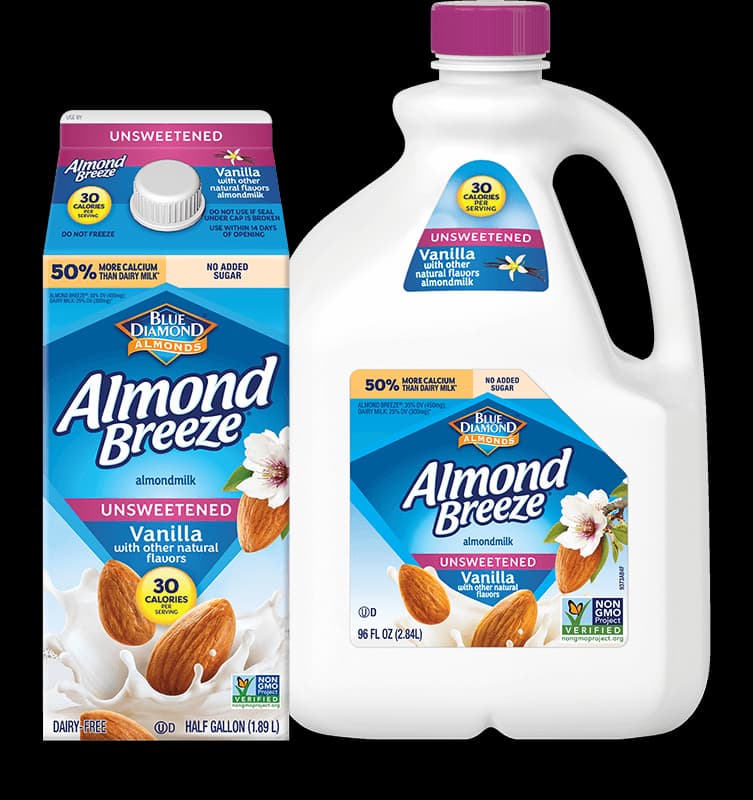 Unsweetened Vanilla Almondmilk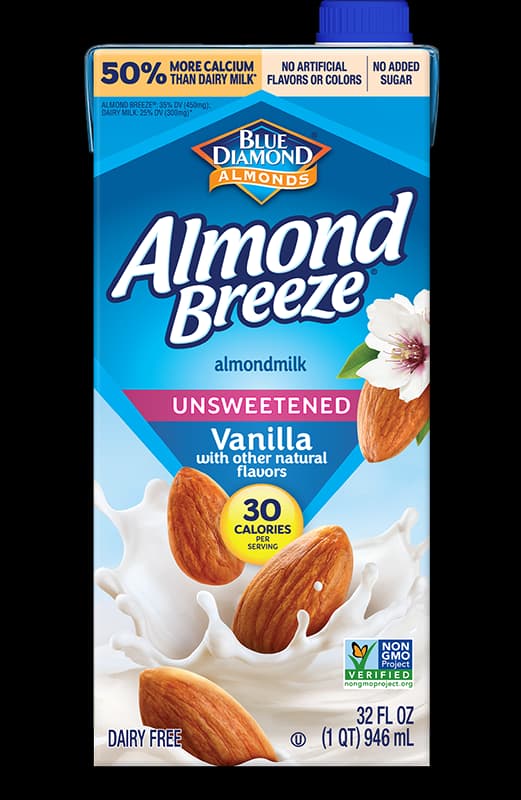 Shelf Stable Unsweetened Vanilla Almondmilk
Notes:
Bread can be made a day or two ahead of time, just wrap in plastic wrap to seal in moisture and frost before you serve. Banana bread is always best the next day!
You can make this recipe into muffins/cupcakes. You'll need to adjust your baking time, but I suggest checking them between 15-18 minutes.
Feel free to add in other favorites such as: shredded coconut flakes, raisins, walnuts or almonds instead of pecans, or pineapple.
Courtesy of: Ambitious Kitchen