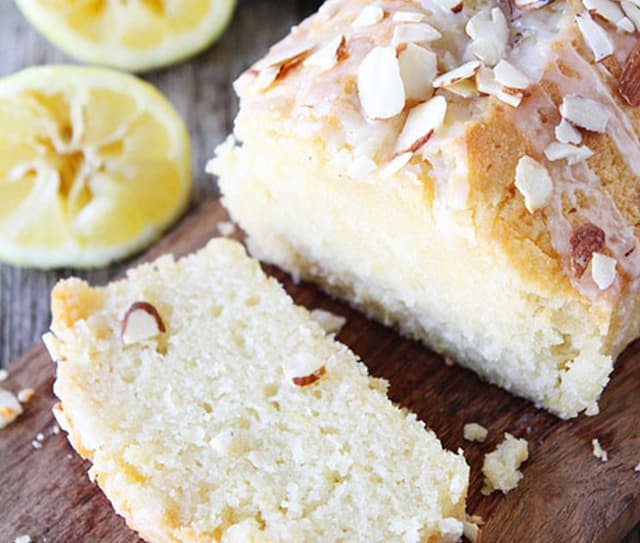 Lemon Almond Bread
Nutrition Information
Total Fat
18 g
Total Carbohydrates
36 g
Cholesterol
40 mg
Sodium
180 mg
Potassium
110 mg
Dietary Fiber
2 g
Sugars
33 g
Protein
4 g
Ingredients
1 1/2 cups all-purpose Gold Medal flour

1/2 tsp. salt

1 tsp. baking powder

1 cup granulated sugar

2 tablespoons lemon zest

1/2 cup canola or vegetable oil

2 large eggs; slightly beaten

1 teaspoon fresh lemon juice

1 teaspoon vanilla extract

1 teaspoon almond extract

1 cup powdered sugar

1 1/2 tablespoons fresh lemon juice

1 teaspoon almond extract

3 tablespoons sliced almonds; for garnishing the loaf
Directions
Preheat oven to 350° F. Spray a 8 1/2 x 4 1/2 loaf pan with cooking spray and set aside.

In a large bowl, whisk together the flour, salt, and baking powder. In a small bowl, combine sugar and lemon zest. Rub together with your fingers until fragrant. Whisk into the flour mixture. Set aside.

In a separate medium bowl, combine the unsweetened almond milk, oil, eggs, lemon juice, vanilla, and almond extract.

Slowly add the wet ingredients to the dry ingredients. Stir until combined. Pour batter into prepared loaf pan.

Bake for 55-60 minutes, or until toothpick comes out clean. Place the loaf on a cooling rack and cool for 15 minutes. Loosen the sides of the bread with a knife. Carefully remove loaf from pan. Let cool completely on wire rack.

While the bread is cooling, make the lemon glaze. In a small bowl, combine powdered sugar, lemon juice, and almond extract. Whisk until smooth. Drizzle the glaze of the lemon almond bread. Sprinkle your favorite sliced almonds over the bread. Cut and serve.
Made with these products: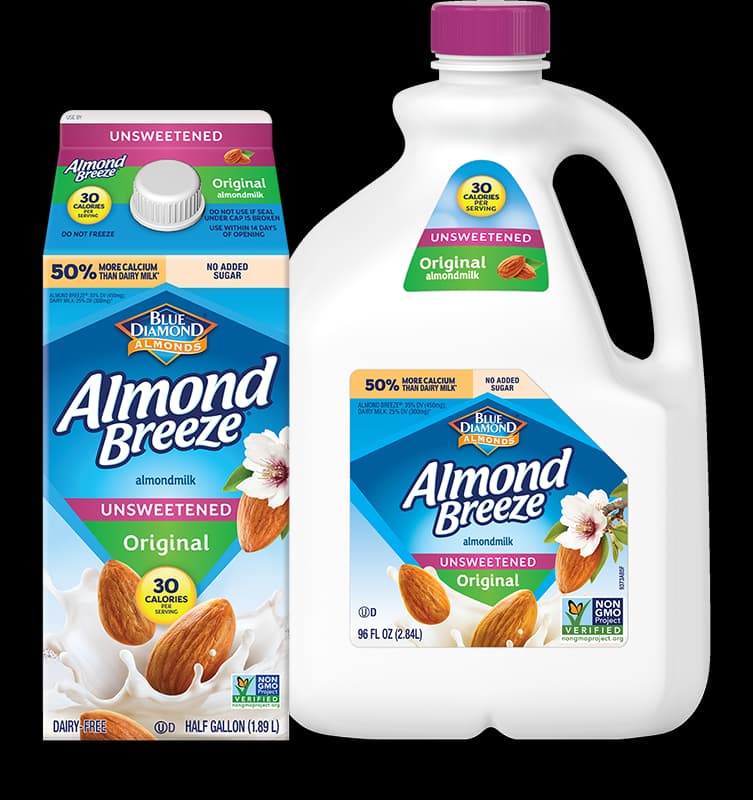 Unsweetened Original Almondmilk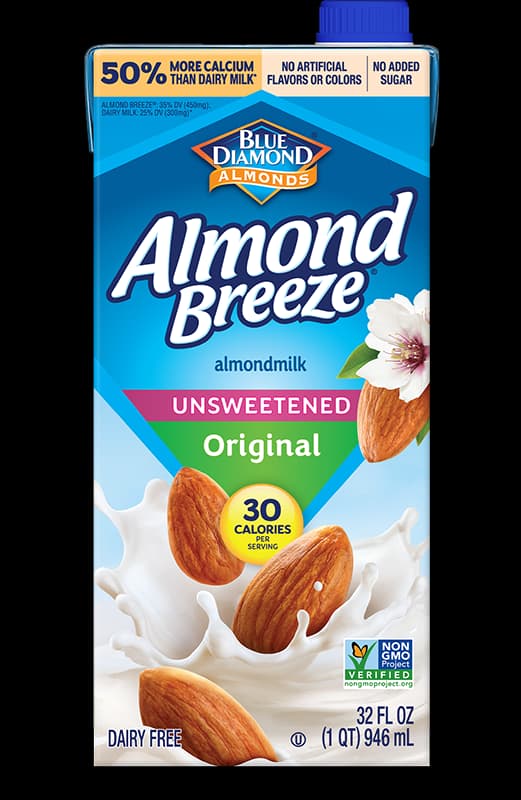 Shelf Stable Unsweetened Original Almondmilk
Courtesy of: Two Peas and Their Pod