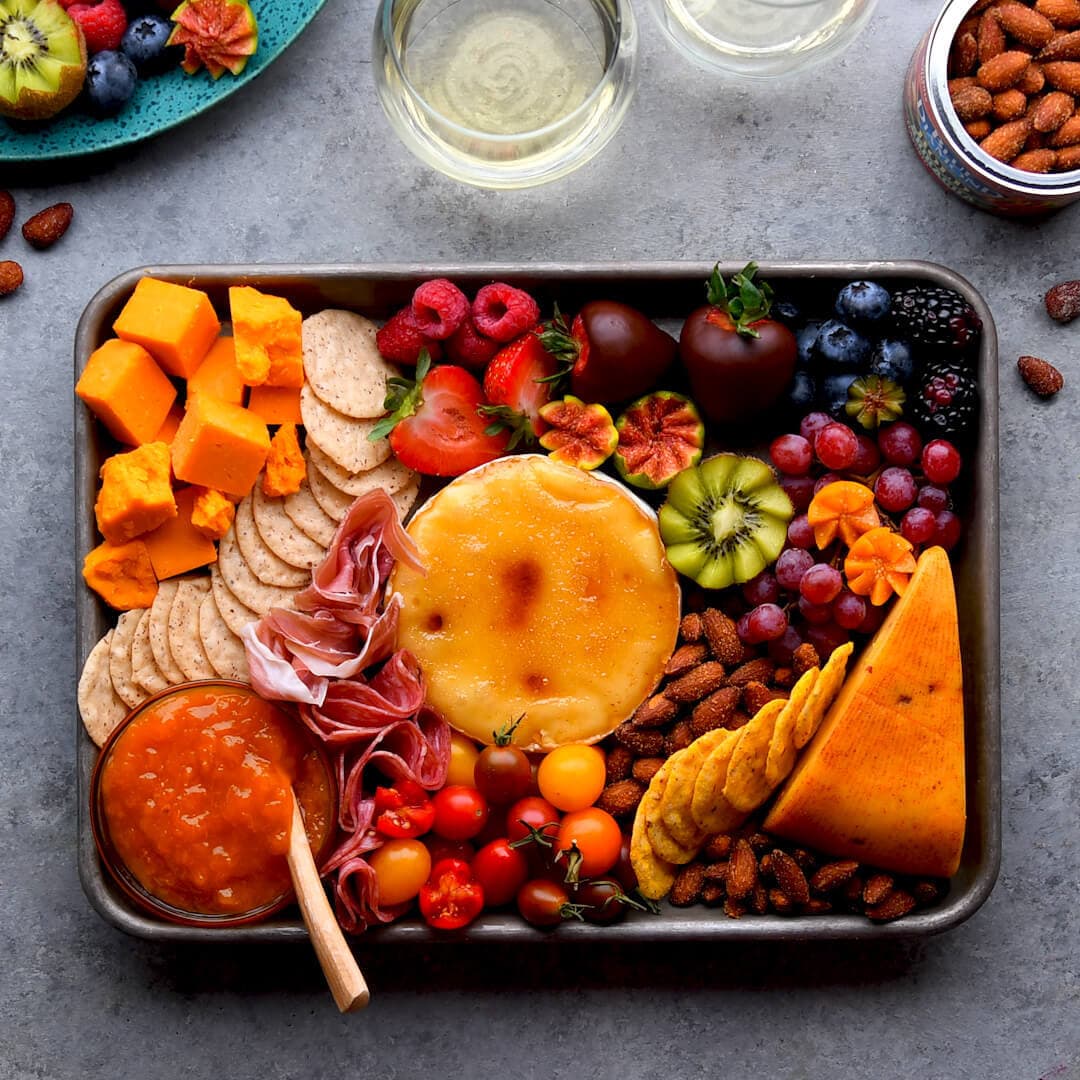 At-Home Valentine's Day Ideas to Try
With 2020 finally in the rearview, now is the perfect time to try out some new ideas for at-home celebrations and holidays. Valentine's Day is right around the corner and to help make the most of it, we've rounded-up ___ of our favorite date night foods & charcuterie board ideas to try out at home this Valentine's Day– plus an extra idea for celebrating Valentine's Day at-home with kids!
Charcuterie Board Basics
If you haven't read our blog post, How to Make a Charcuterie Board, now's the time to check it out and brush up on your snack board assembly-skills. Make a list of all the snacks, sweets, and flavors that you and your SO love. Then refer to the charcuterie board basics post to determine how much you'll need of each item.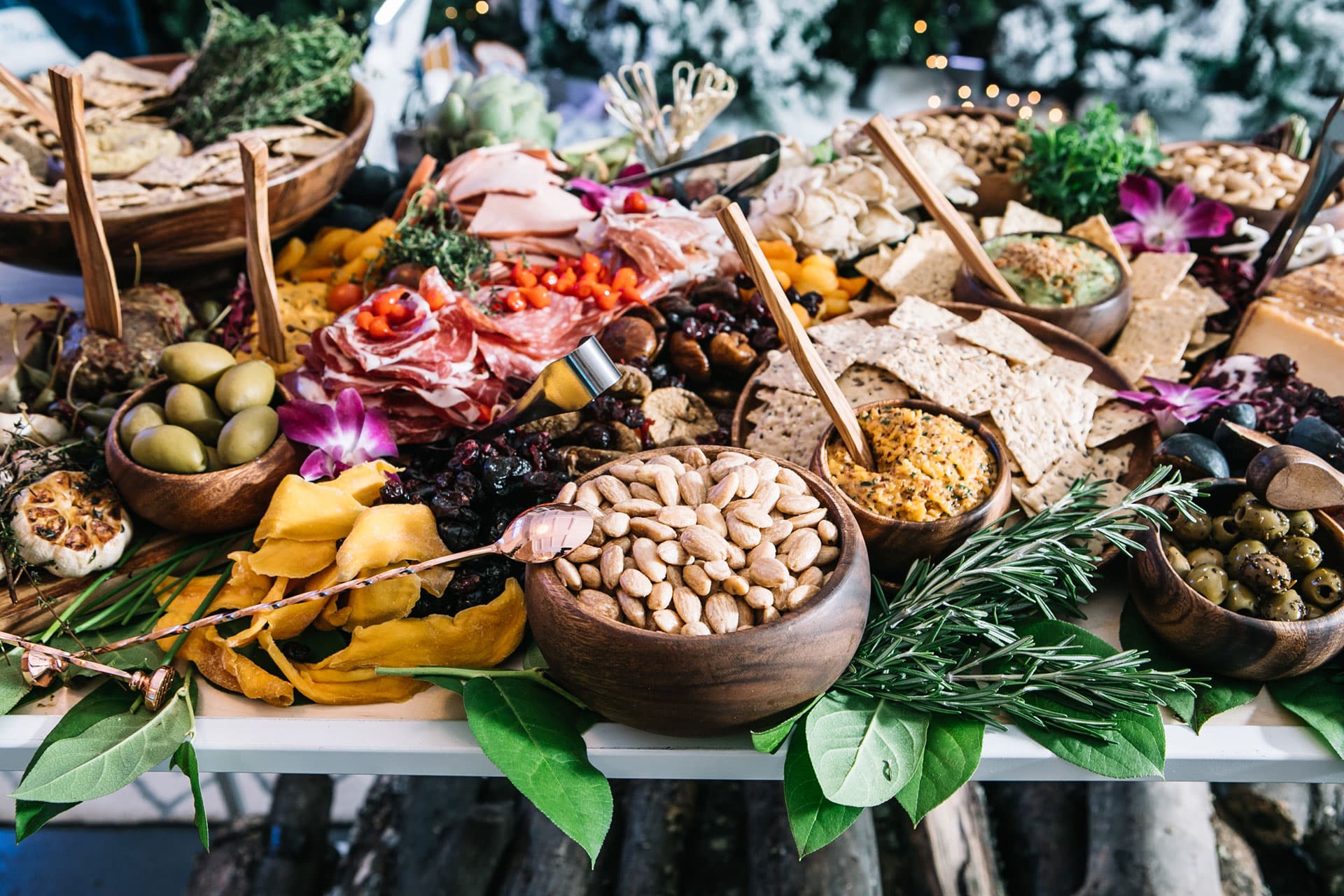 Date-Night-In Charcuterie Board for Two
Looking for something that's a little more ready-to-go? Our Date-Night-In Charcuterie Board for Two has a little something for every palette – brown sugar and honey-drizzled baked brie, spicy gouda cheese, sharp cheddar cheese Blue Diamond Nut Thins, and don't forget the fresh fruit and cured meats! Bonus: learn how to create fruit flowers with a small paring knife to make your charcuterie board extra fancy.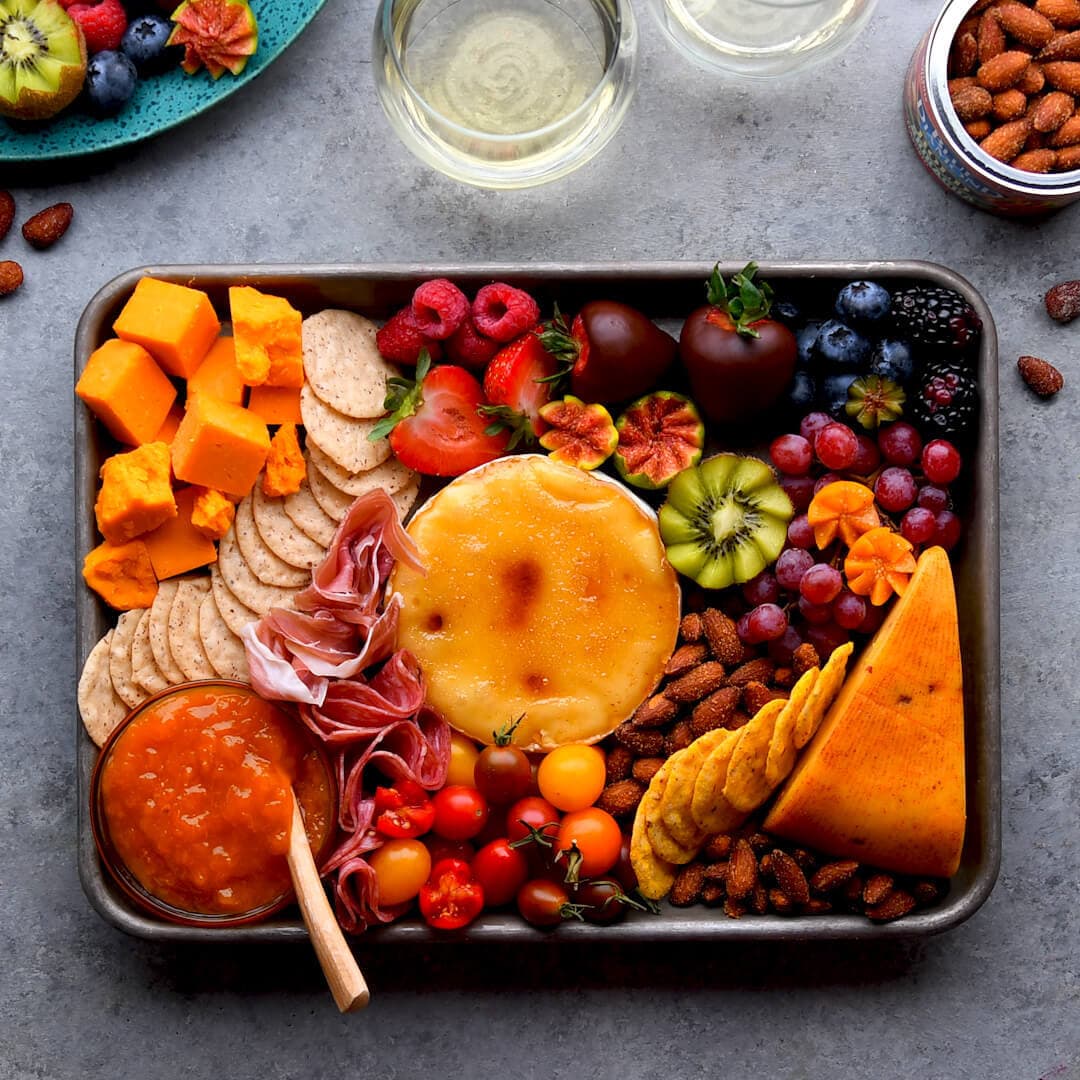 Harvest Vegetable Bread
Tired of spreading cheeses and jams on crackers? Try out our recipe for Harvest Vegetable Bread featuring Almond Breeze Almondmilk. It takes an hour and a half to make, so we suggest baking it ahead of time for a savory addition to your snack board.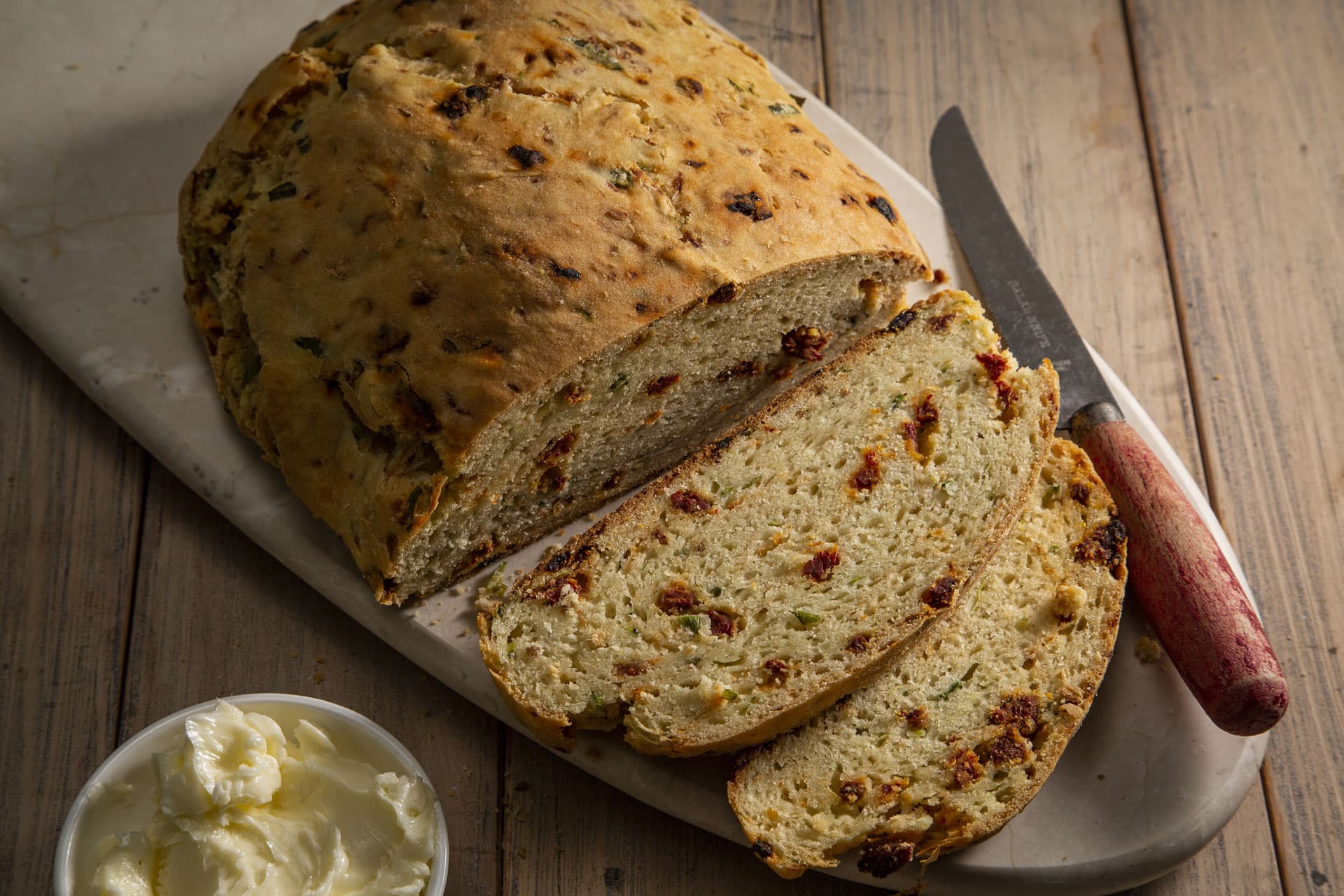 Hearty Flax Artisan Nut Thins
Favor savory flavors and textures over gooey sweets and treats? Try adding a heaping handful or two of Blue Diamond Artisan Nut Thins in Hearty Flax to your charcuterie for two. Made with almonds and flax seeds our crunchy, nutty thins may just become your new go-to snack.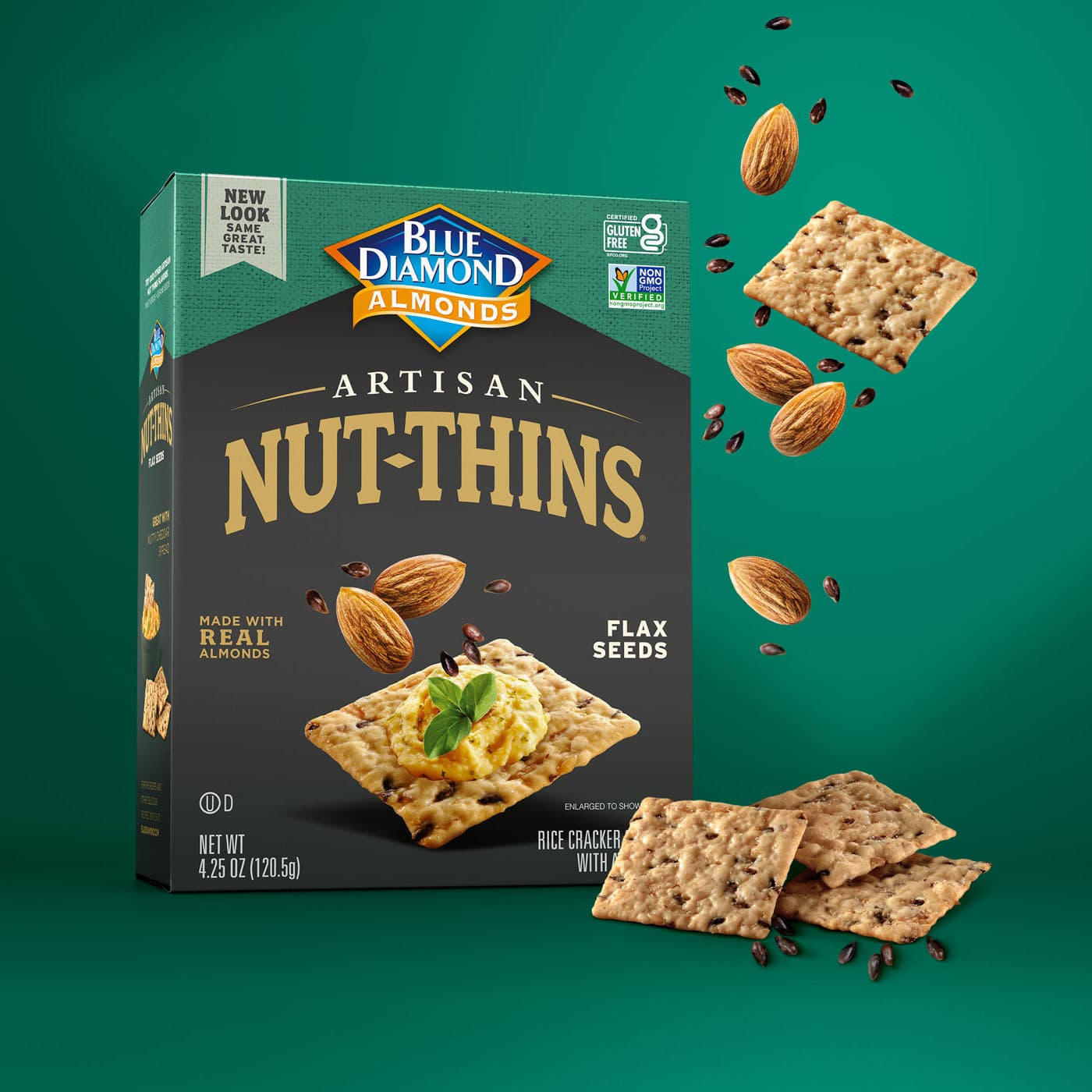 Valentine's Day Charcuterie for Kids
If Valentine's Day is more of a family event at your home, our Kid-Friendly Charcuterie board is the perfect thing to make and enjoy together. Fun, kid-friendly foods like Ants on a Log and caramel popcorn make the perfect pairing with Colby jack cheese "flowers" and rainbow carrots.