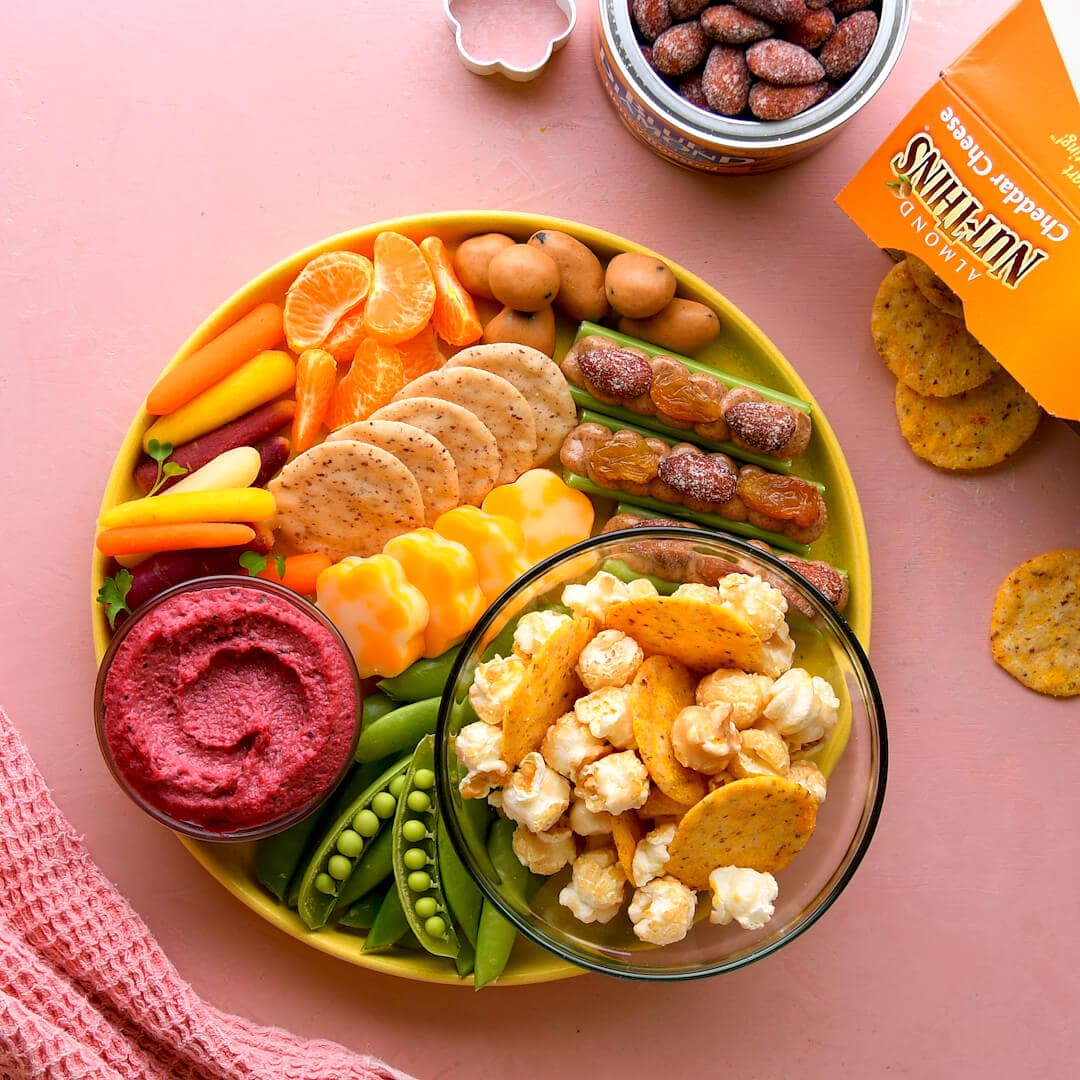 Watch Video
Kid-Friendly Charcuterie
Nutrition Information
Calories
748
Total Fat
51.4 g
Total Carbohydrates
60.1 g
Cholesterol
20.4 mg
Sodium
481.9 mg
Potassium
597.0 mg
Dietary Fiber
8.2 g
Sugars
22.4 g
Protein
24.3 g
Ingredients
For "Ants" On A Log
Directions
Begin by making Honey Roasted Almond butter, if desired. Blend one can of Blue Diamond Honey Roasted Almonds with a teaspoon at a time of coconut oil, until smooth. Transfer to a small ziplock bag and pipe, or spread, onto sticks of celery. Top with golden raisins and whole Blue Diamond Honey Roasted Almonds.

Place "Ants" On A Log onto a tray with an assortment of other ingredients. For colby jack cheese, use a small flower-shaped cookie cutter to cut cheese into small, kid-friendly bites!

Finish board with a small bowl of caramel popcorn and Blue Diamond Nut-Thins Cheddar crackers.
Made with these products: