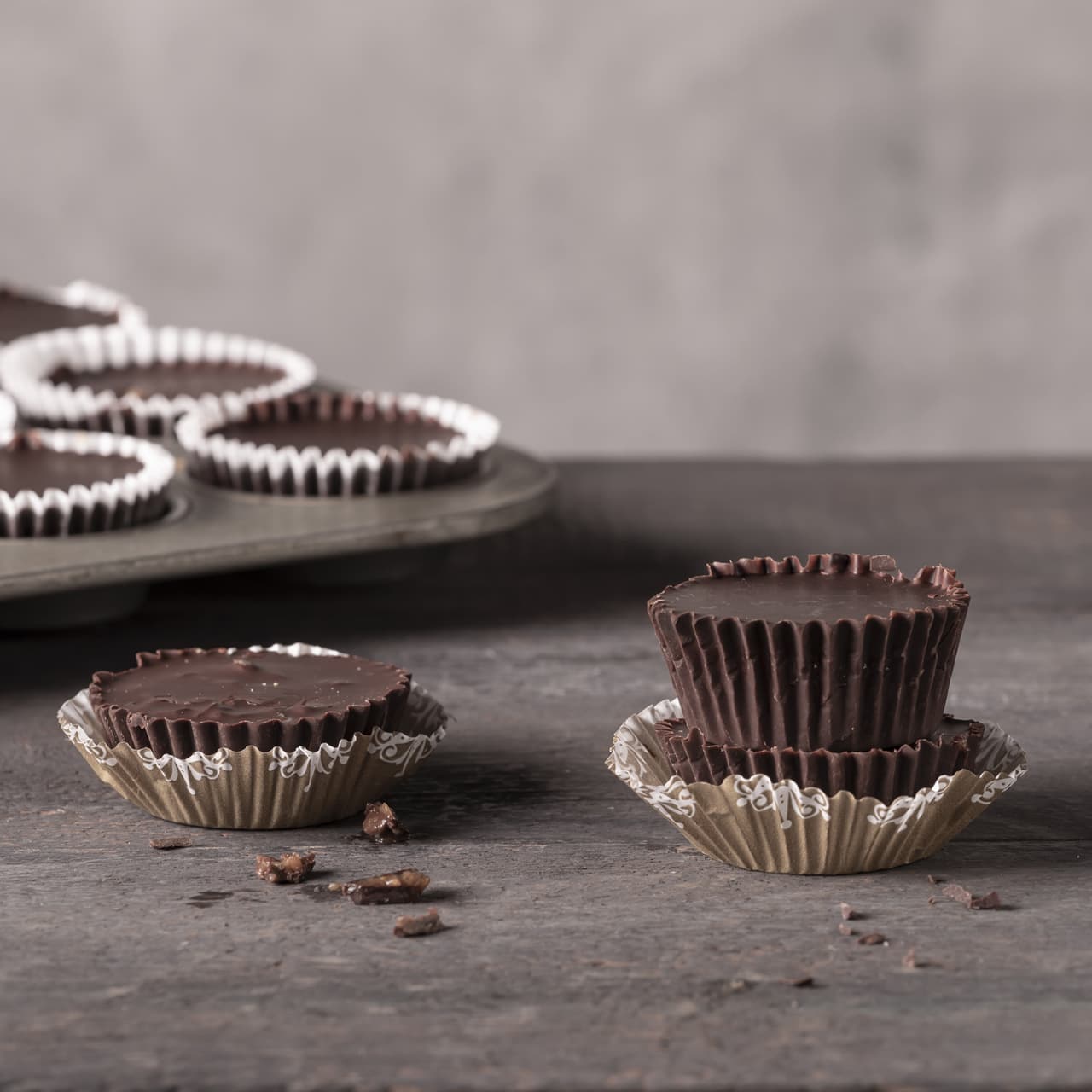 Vegan Paleo No Bake Cookie Dough Cups
Nutrition Information
Total Fat
12.1g
Total Carbohydrates
10.3g
Dietary Fiber
2.2g
Directions
Line a mini muffin pan with 9 mini liners. We're only making half, but if you want you can double the recipe to make 18 mini cups.

Now it's time to melt the chocolate: Place half of the dark chocolate bar into a microwave safe bowl and microwave in 30 second increments until chocolate is melted. You can also melt the chocolate in a medium saucepan over low heat; stirring frequently.

Once chocolate is melted, add 1 teaspoon to the bottom of each cup (about 1 heaping teaspoon). Use the spoon to push/spread the chocolate all the way up sides of each liner, you should use exactly the amount of chocolate that you melted. Once you've filled all the cups, place the pan in freezer for just a few minutes to harden the chocolate.

Make the cookie dough filling: In a medium bowl mix together almond milk, melted coconut oil, almond butter, maple syrup, vanilla and salt. Fold chocolate chips into the dough.

Place ½ tablespoon of the cookie dough mixture in each cup on top of the chocolate. It should fill pretty much to the top. Place back in the freezer while you melt the remaining chocolate bar in the microwave (or on the stovetop) as you did with the previous bar.

Spoon about 1 teaspoon melted chocolate on top of the cookie dough, making sure you cover all of the cookie dough filling. Freeze for 10-20 minutes until chocolate is solid. Once cups are firm, you can store them freezer until ready to eat. Makes 9 mini cookie dough cups.
Made with these products: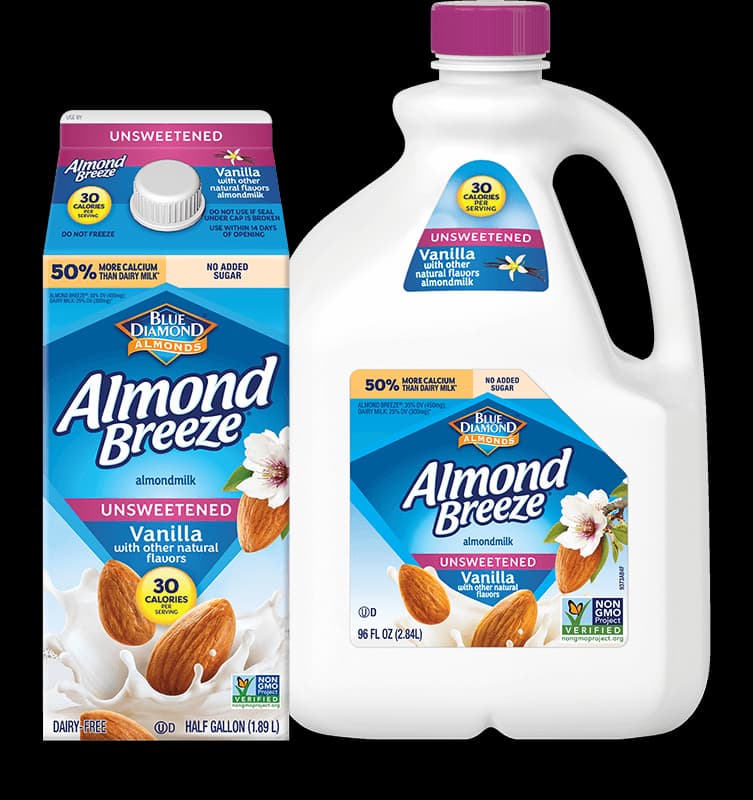 Unsweetened Vanilla Almondmilk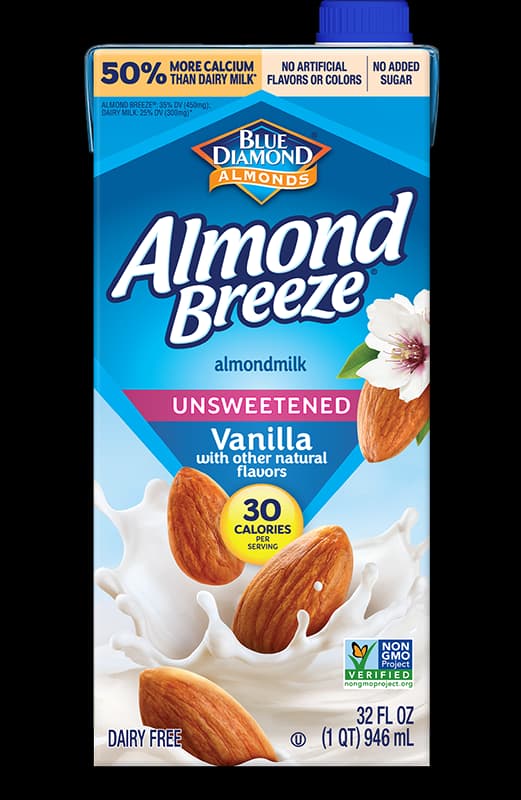 Shelf Stable Unsweetened Vanilla Almondmilk
Courtesy of: Ambitious Kitchen