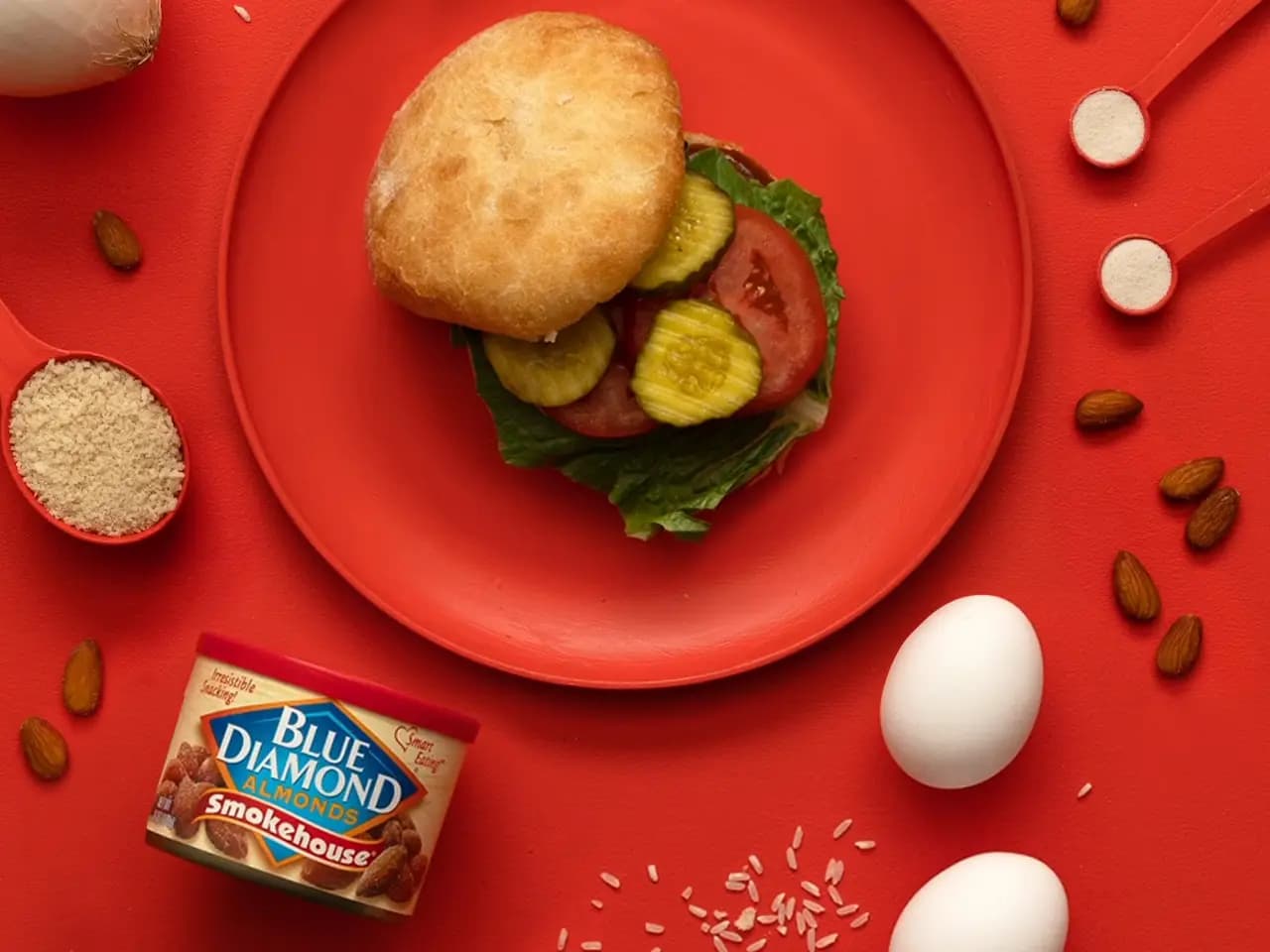 Smokehouse® Almond Veggie Burgers
Nutrition Information
Total Fat
17g
Total Carbohydrates
21g
Cholesterol
60mg
Sodium
650mg
Potassium
240mg
Dietary Fiber
5g
Sugars
4g
Protein
10g
Ingredients
1 cup chopped onion

1 cup rinsed and drained garbanzo beans

3/4 cup cooked brown or white rice

1/3 cup panko breadcrumbs

2 teaspoons garlic salt

2 eggs

Olive oil or olive oil cooking spray

Burger buns, lettuce, sliced red onion, sliced tomato, barbecue sauce, pickles, mashed avocado and cheese (optional toppings)
Directions
Place almonds in a food processor and pulse to coarsely chop. Add onion, beans, rice, breadcrumbs, garlic salt and eggs to food processor. Pulse
until all ingredients are chopped, making sure to not chop too finely and
scraping down the sides once or twice. Cover and refrigerate for at least 30
minutes to allow mixture to firm up.

Using wet or lightly oiled hands, shape into 6 patties and coat with olive oil or cooking spray. Cook in a very large nonstick skillet set over medium heat for 5 minutes on each side or until lightly browned. Burgers may also be cooked on a well-oiled piece of foil on the grill over medium heat.

Serve on toasted buns with any desired toppings. Makes 6 servings.
Made with these products: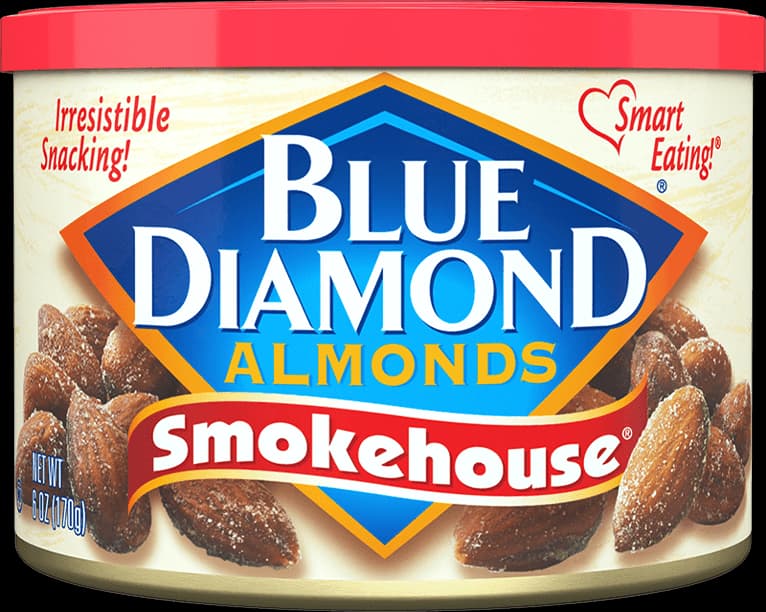 Notes:
Mix ingredients and store covered in the refrigerator for up to 2 days. Cook just before serving.
May substitute cannellini or small white beans in place of garbanzo beans.
Add a teaspoon of dried thyme for extra flavor.
For a Mexican burger, use Blue Diamond BOLD Habanero BBQ Almonds in place of Smokehouse and use black beans in place of the garbanzo beans. Top with pepper-Jack cheese, avocado and salsa.