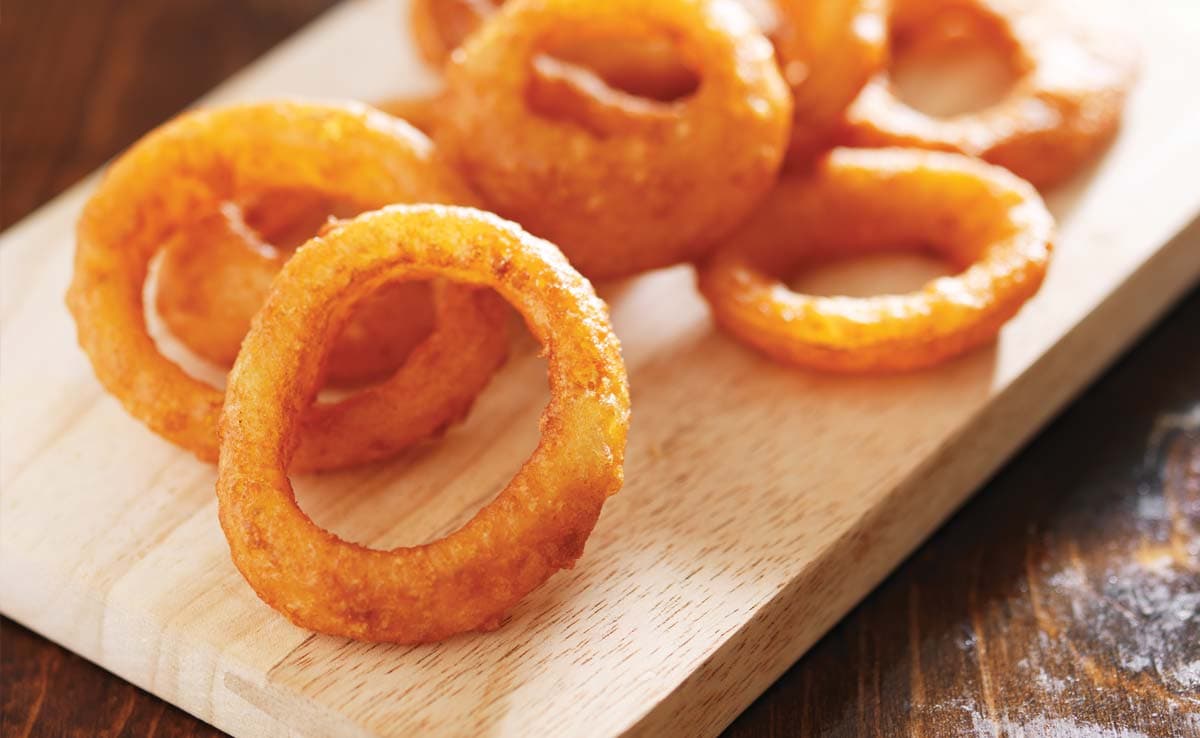 Beer-Battered Onion Rings
Nutrition Information
Total Fat
2.5g
Total Carbohydrates
8g
Cholesterol
0mg
Sodium
125mg
Dietary Fiber
<1g
Sugars
2g
Protein
2g
Ingredients
2 large Vidalia onions

½ cup cornstarch

1 cup beer

1 teaspoon baking powder

1 teaspoon salt

½ teaspoon pepper

½ teaspoon paprika

½ teaspoon garlic powder

⅔ cup beer

4 egg whites

¼ teaspoon onion powder

Vegetable oil for frying
Directions
Peel and slice onions to ½-inch rings and separate. Dredge onion rings in cornstarch.

Place remaining ingredients except oil into a blender and blend until smooth.

Place oil into a heavy-bottomed pan, about 2-inches deep. Heat to 350°F.

Dip individual onion rings into batter with a fork and carefully place into hot oil. Fry for about 1 minute until golden, then flip. Fry for an additional minute. Fry onions in batches.

Remove from oil and let drain on paper towels before serving.
Made with these products: