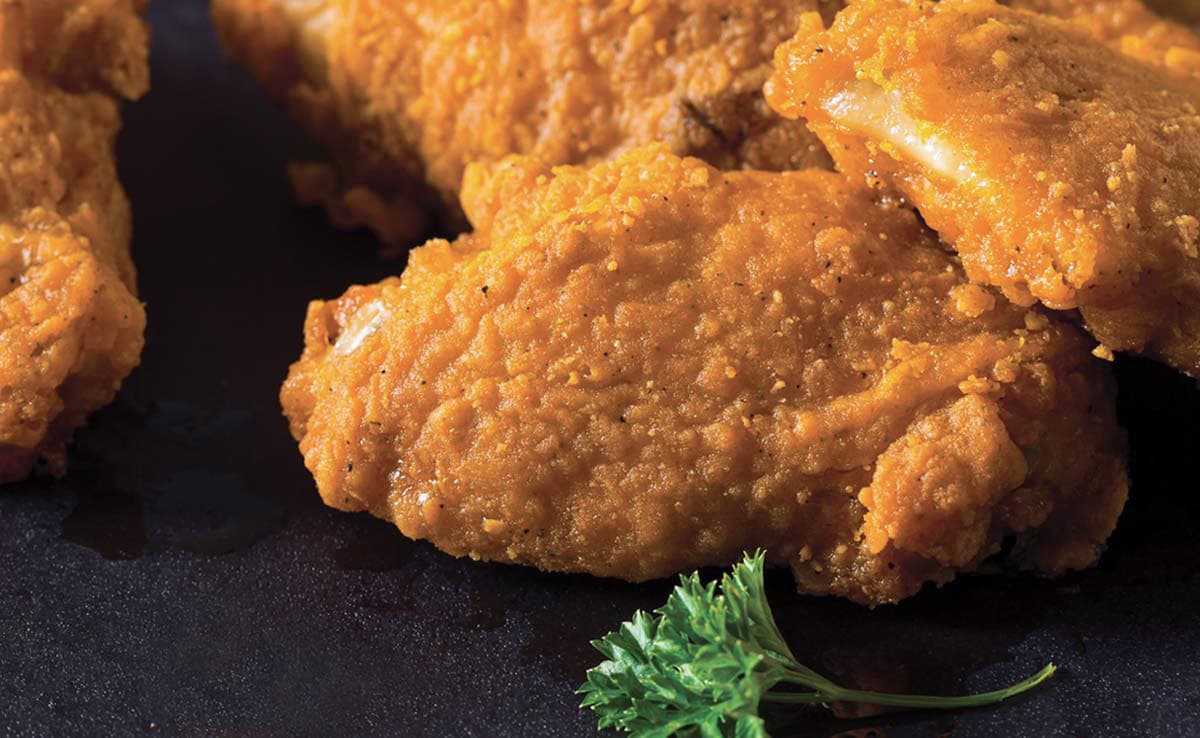 Buttermilk Oven-Fried Chicken
Nutrition Information
Total Fat
46g
Total Carbohydrates
29g
Cholesterol
180mg
Sodium
1710mg
Dietary Fiber
7g
Sugars
8g
Protein
89g
Ingredients
2 cups buttermilk

2 teaspoons salt

1 teaspoon coarse grind pepper

1 teaspoon dried thyme

4 cloves garlic, minced

1 whole cut up frying chicken
Almond Coating:
1 teaspoon dried thyme

1 teaspoon coarse grind pepper

½ teaspoon salt

2 eggs

Olive oil cooking spray
Directions
Place all Buttermilk Brined Chicken ingredients in a large resealable bag. Seal well and set in a large bowl. Cover and refrigerate for 1 to 2 days.

Preheat oven to 400°F. Line a baking sheet with foil.

Remove chicken from brine and shake off excess.

Stir together almond flour, thyme, pepper and salt in a shallow dish.

Beat eggs in a separate shallow dish. Dip chicken in eggs, then roll in flour mixture.

Coat chicken liberally with cooking spray and bake for 35 to 40 minutes or until chicken reaches 165°F on a meat thermometer, coating with cooking spray twice more during cooking.
Made with these products: