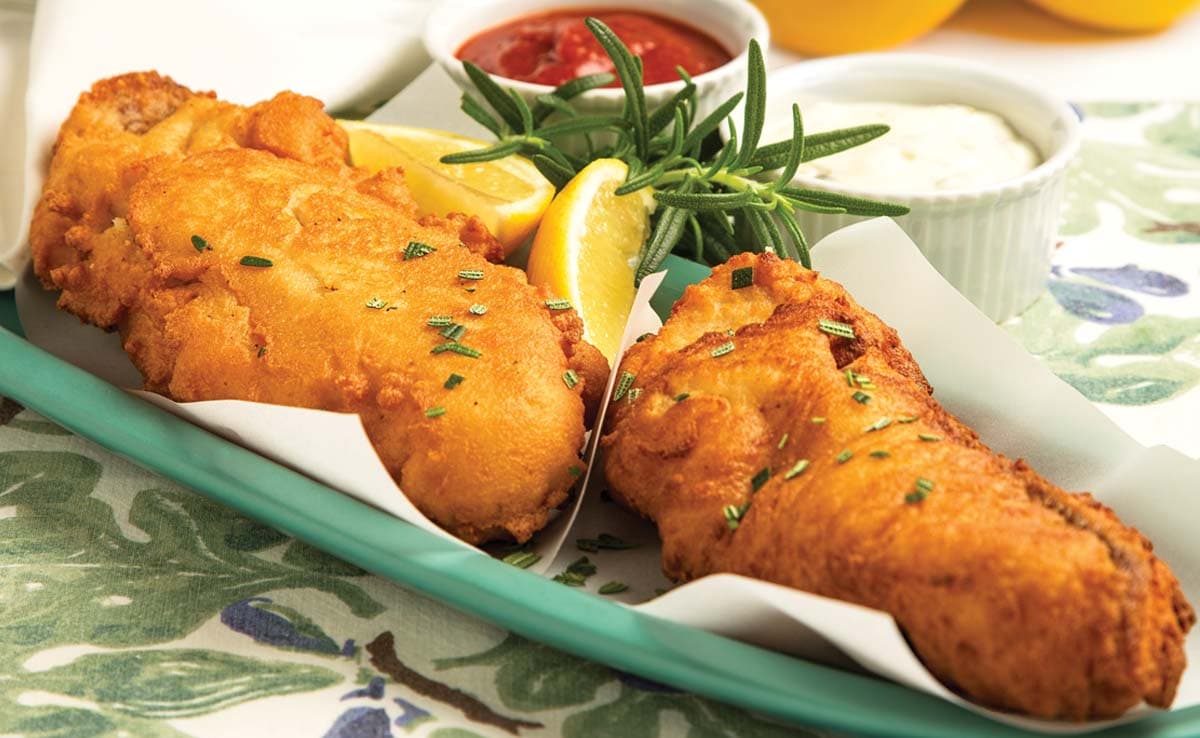 Beer-Battered Fish
Nutrition Information
Total Fat
24g
Total Carbohydrates
47g
Cholesterol
130mg
Sodium
95mg
Dietary Fiber
3g
Sugars
26g
Protein
8g
Ingredients
1½ pounds cod or tilapia fillets

2 tablespoons cornstarch

1 teaspoon baking powder

1 teaspoon salt

⅔ cup beer (pale ale is best)

2 tablespoons malt vinegar

4 egg whites

Vegetable oil for frying

Freshly ground pepper to taste

Malt vinegar or lemon wedges
Directions
Cut fish into 3-inch strips and pat dry between paper towels. Dredge well in ⅓ cup almond flour.

Blend 2 cups almond flour, cornstarch, baking soda, salt, beer, vinegar, egg whites and pepper in a blender until smooth.

Heat at least two inches of vegetable oil in a large pot over medium-high heat.

Dip fish into batter with a fork making sure to coat completely. Carefully drop into hot oil, cooking only a few pieces at a time. Cook for about 2 minutes on each side or until golden brown.

Drain on paper towels and serve immediately with additional malt vinegar or lemon wedges.
Made with these products: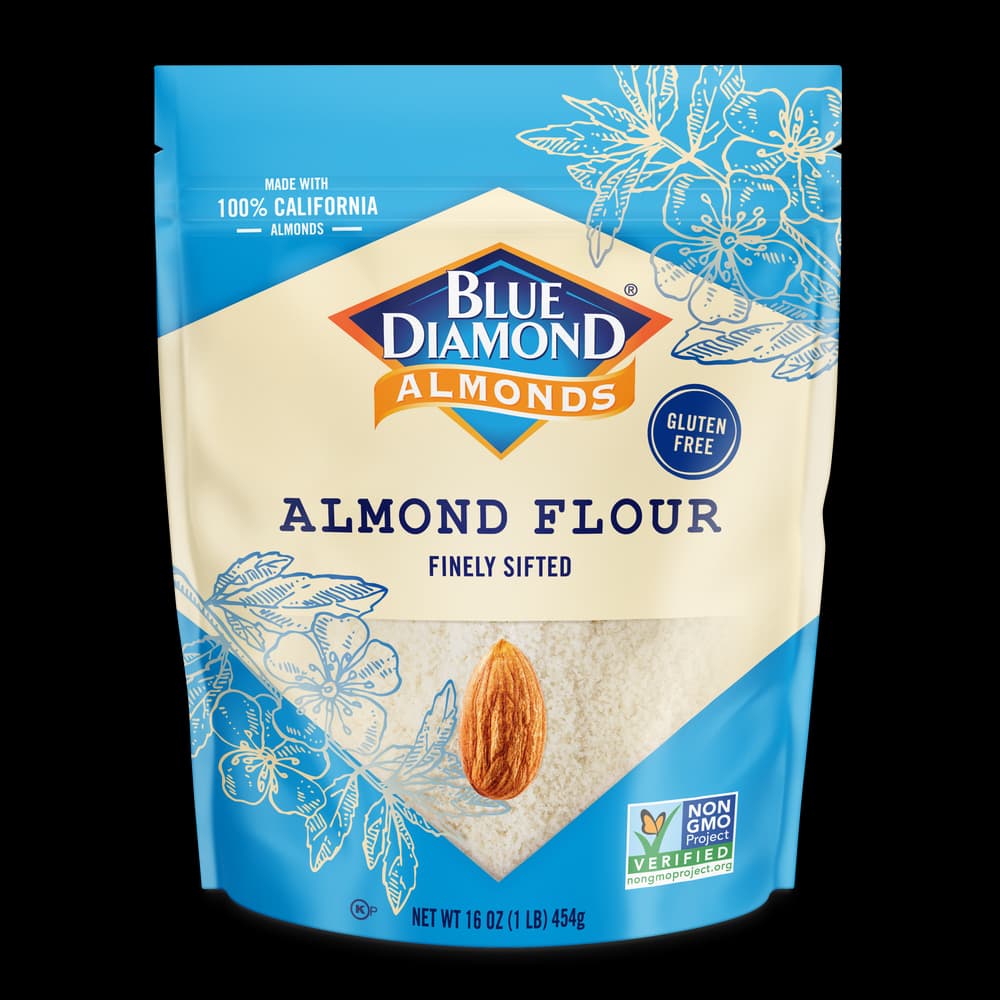 Notes:
Recipe tip: Without the gluten, the almond flour batter wants to "float" off the fish while cooking. Egg whites bind the mixture as well as give the coating a light texture.