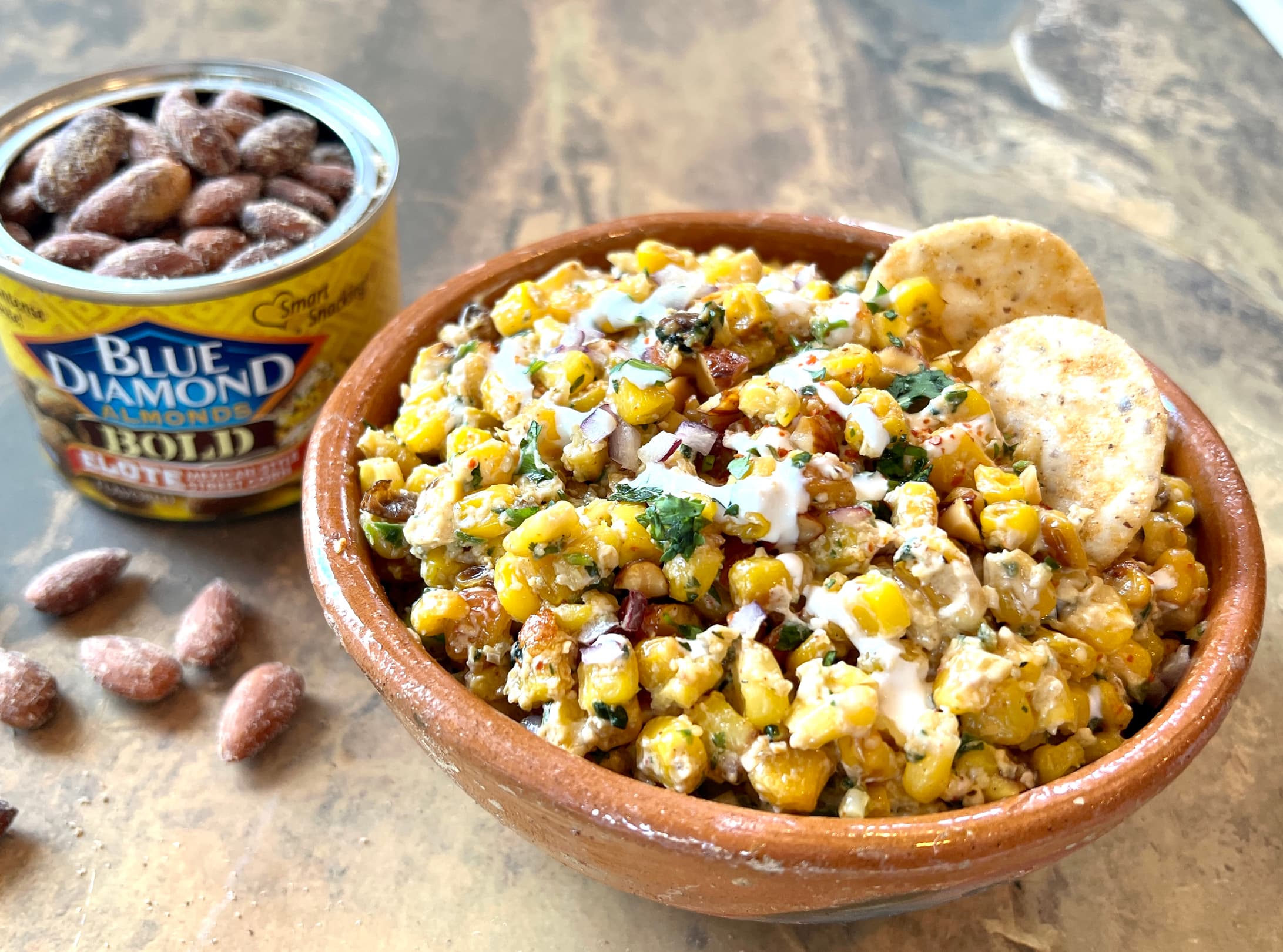 Grilled Esquites Corn
Nutrition Information
No nutritional info available at this time.
Ingredients
Dip:
Olive Oil

4 cups fresh or frozen, thawed corn kernels

2 tablespoons Mexican Crema

2 tablespoons mayonnaise

2 tablespoons fresh lime juice

1/2 teaspoon chili powder

1/2 teaspoon smoked paprika

1/4 cup minced red onion

3 tablespoons grated Cotija cheese, or to taste

3 tablespoons chopped fresh cilantro

1 small jalapeno pepper, stemmed, seeded and minced
Garnish:
Directions
Place a layer of olive oil on a piece of heavy-duty foil. Add corn and toss to coat.

Place on a grill over high heat and cook for 5 to 10 minutes or until corn is lightly browned, stirring occasionally. Remove and let cool. Transfer to a large bowl to cool slightly.

Stir together crema, mayonnaise, lime juice, chili powder and paprika; add to corn and stir well.

Stir in all remaining ingredients except garnishes, adding salt and chili lime seasoning to taste.

Serve warm, at room temperature or chilled with a drizzle of crema and a sprinkle of chili lime seasoning.

Recipe tip: For extra flavor and crunch, stir additional chopped almonds into the esquites.
Made with these products: