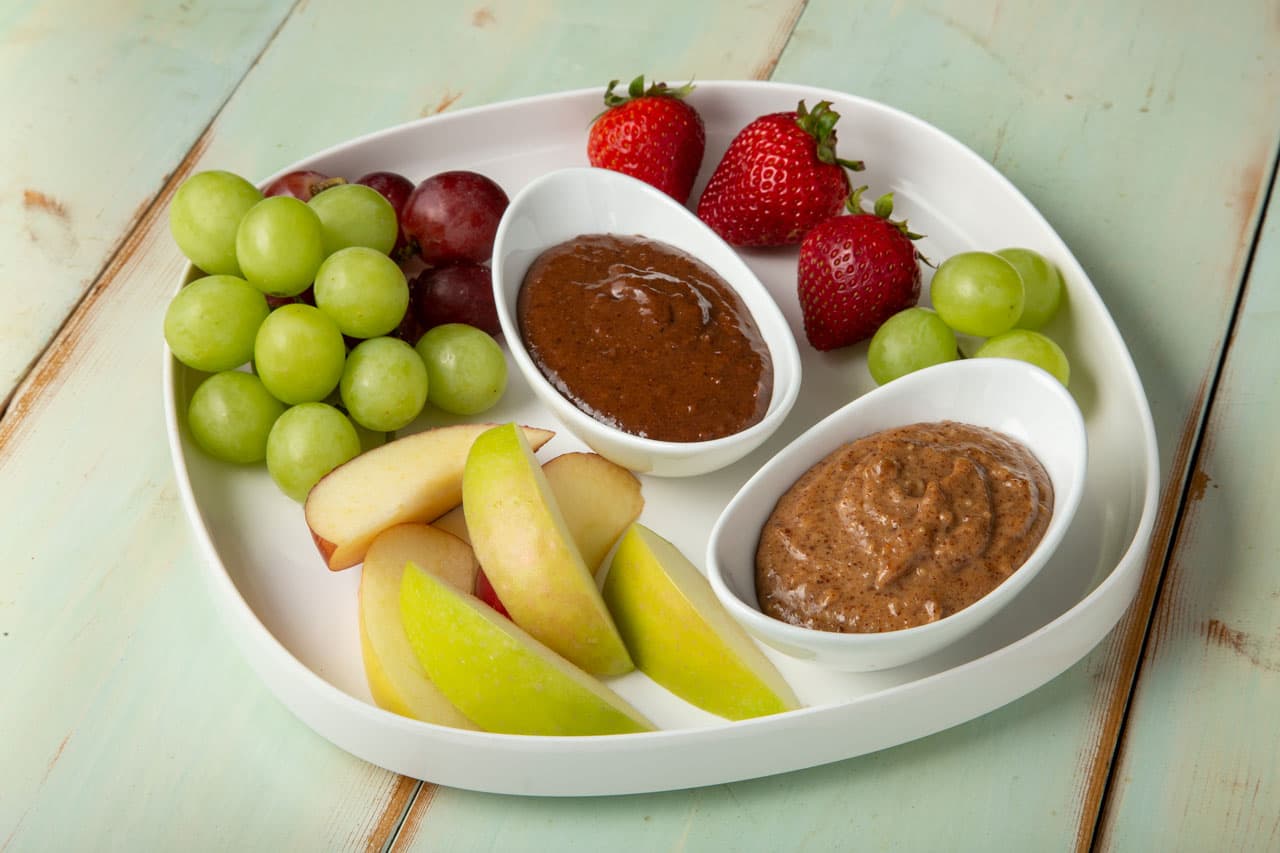 Caramel Apple Dip
Nutrition Information
No nutritional info available at this time.
Ingredients
3/4 cup almond butter

1/3 cup peeled chopped apple

1/2 teaspoon cinnamon

4 large pitted Medjool dates (in the produce department)

Apple slices / grapes / banana slices / strawberries for dipping
Directions
Puree all ingredients in a small food processor until smooth. Transfer to a covered container and refrigerate until ready to serve. Serve with fruit. Makes about 1 1/2 cups.
Made with these products: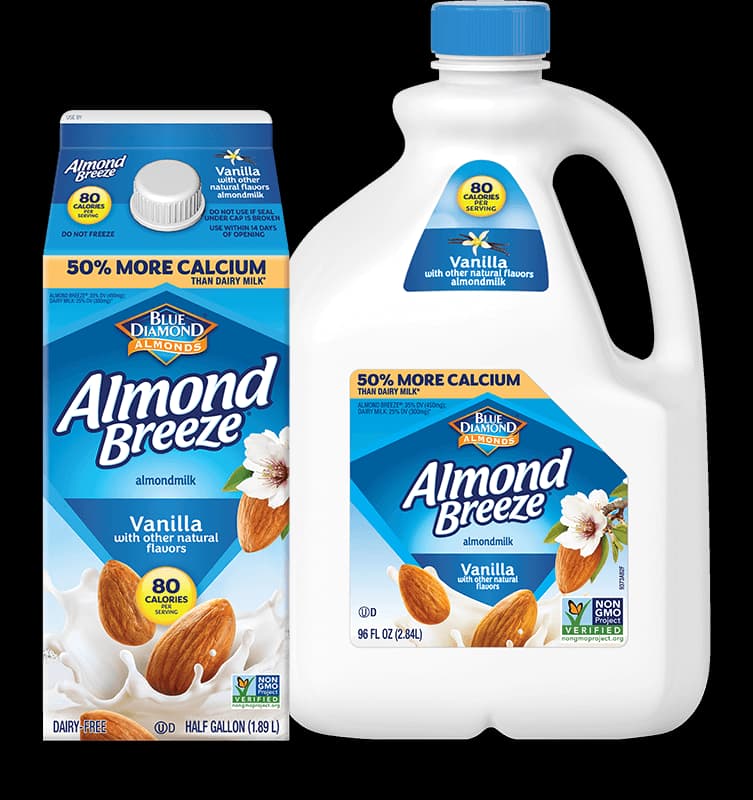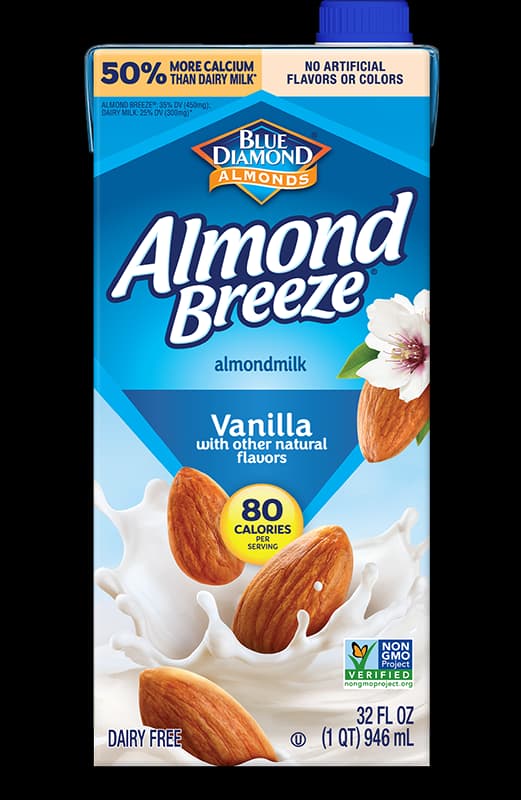 Shelf Stable Vanilla Almondmilk
Notes:
**Variation:
Almond Chocolate Dip
Substitute Chocolate Breeze for Vanilla and stir in 1/4 cup sweet cocoa powder. Makes about 1 3/4 cups.
Courtesy of: Patty Mastracco