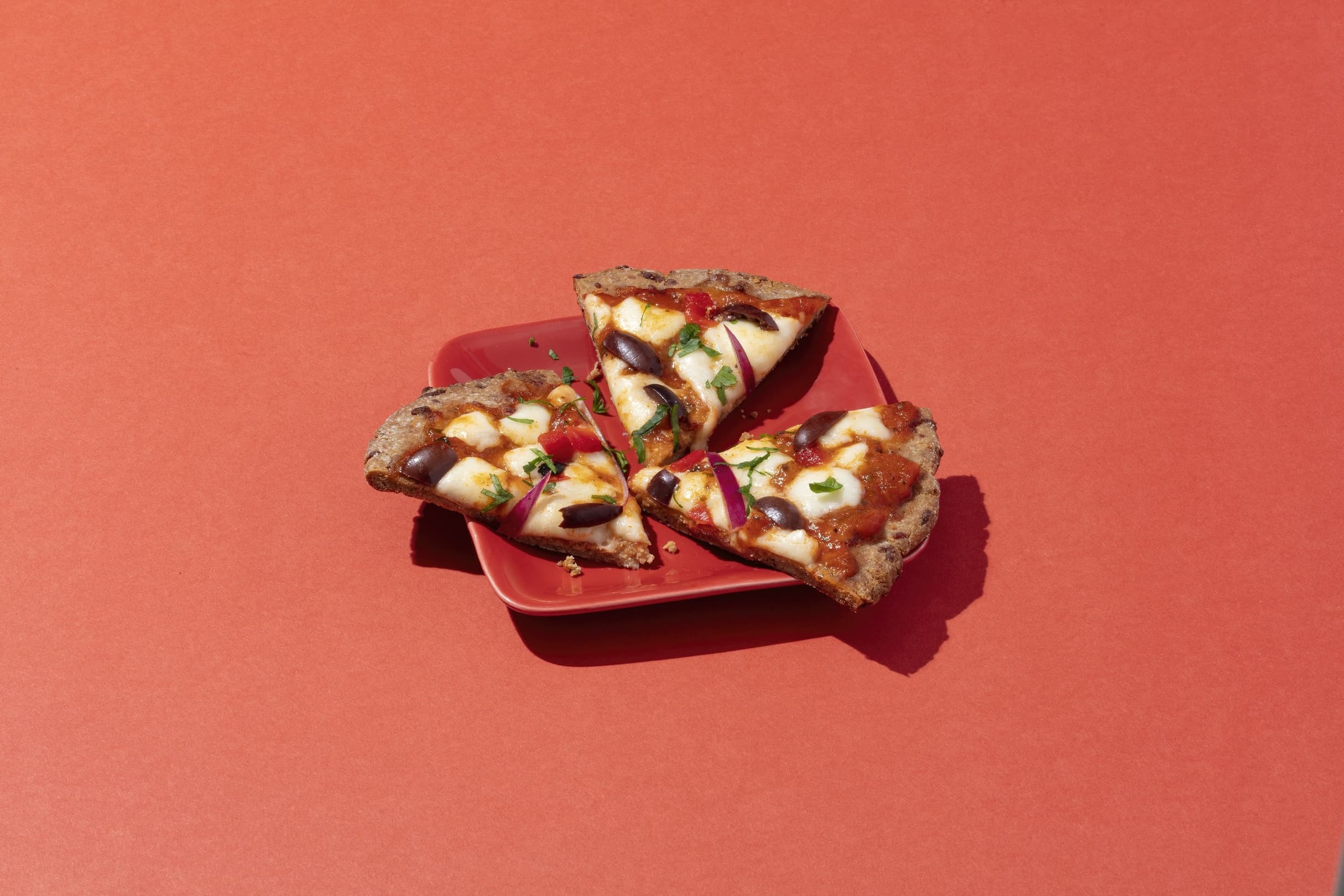 Greek Almond Flour Flatbread
Nutrition Information
Total Fat
37g
Total Carbohydrates
15g
Cholesterol
25mg
Sodium
760g
Potassium
490mg
Dietary Fiber
7g
Sugars
4g
Protein
19g
Ingredients
1/2 cup gluten free all-purpose flour blend

1 1/2 teaspoons instant dry yeast

1 teaspoon Italian seasoning blend

1/2 teaspoon baking soda

1/2 teaspoon salt

1/2 cup finely shredded mozzarella cheese

2 tablespoons grated Parmesan cheese

2 tablespoons olive oil

3 to 4 tablespoons water

2 egg whites
Toppings:
2/3 cup roasted red pepper spread or prepared pizza sauce

1 cup torn pieces fresh mozzarella cheese

1/4 cup quartered, pitted Kalamata olives

1/4 cup chopped roasted red peppers

1/4 cup slivered red onion

Chopped fresh oregano
Directions
Stir together both flours, yeast, Italian seasoning, baking soda and salt in a large bowl. Add cheeses and toss to coat with flour mixture. Add remaining
ingredients and mix well to form a soft dough (using your hands works best).

Knead several times on a board coated with both flours to shape into an even
ball, then cover with plastic wrap and set aside for 30 minutes.

Preheat oven to 425°F and line 2 large baking sheets with parchment paper. Divide dough into 4 equal balls and roll or press each out as thinly as possible on a board coated with both flours, smoothing the edges with your fingers.

Carefully transfer to baking sheets, pressing together any dough that tears. Top with equal amounts of red pepper spread or pizza sauce, then sprinkle with cheese, olives, red peppers and onion. Bake for 12 to 15 minutes and finish with chopped fresh oregano.
Made with these products: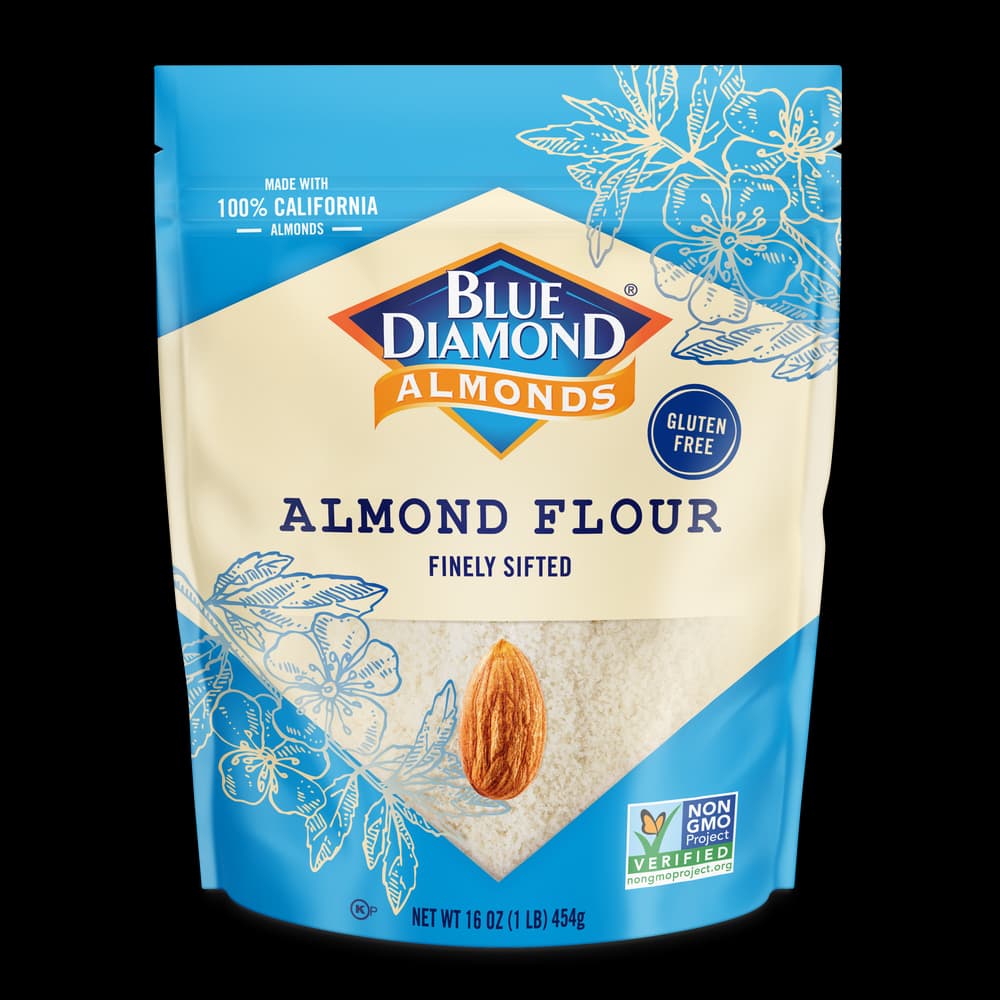 Notes:
Recipe Note:
The crust will crisp as it cools. For a crunchier texture, prebake for 5 minutes before adding toppings.
__Variations: __
Rosemary Parmesan
Spread dough rounds lightly with pizza or tomato bruschetta sauce. Sprinkle with 1 cup shredded Parmesan cheese and sprinkle heavily with minced shallots or lightly with minced garlic. Bake as directed and finish with chopped fresh rosemary.
Gruyere, Bacon and Onion
Replace red pepper or pizza sauce with plain Greek yogurt. Top with a mixture of shredded Gruyere and naturally smoked Gouda, caramelized onions and pieces of cooked crisp bacon. Bake as directed and finish with chopped fresh parsley.
Mozzarella and Bruschetta
Replace red pepper or pizza sauce with a tomato bruschetta sauce. Top with
fresh mozzarella and bake as directed. Finish with grated Parmesan and snipped fresh basil.