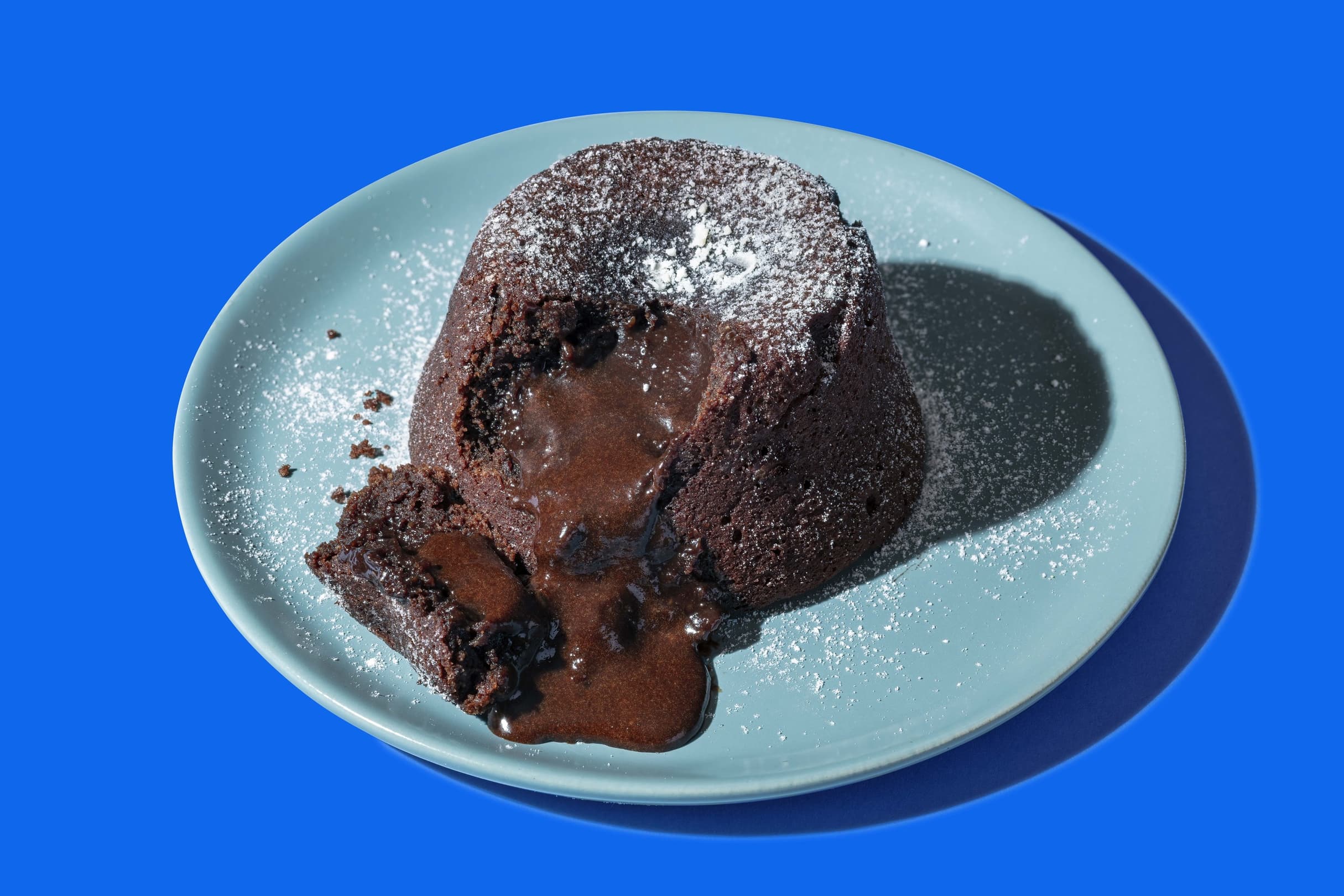 Molten Chocolate Almond Cakes
Nutrition Information
Total Fat
39g
Total Carbohydrates
41g
Cholesterol
130mg
Sodium
135g
Potassium
370mg
Dietary Fiber
5g
Sugars
32g
Protein
9g
Directions
Preheat oven to 425°F and butter four (6 to 8-oz.) ramekins. Lightly coat with cocoa powder using a small sieve, tipping to coat the bottom and sides then tap out the excess.

Place butter and chocolate in a small glass bowl; microwave on 50% power for about 1 minute, stirring twice, until butter and chocolate are melted. Set aside to cool slightly.

Place eggs in a medium bowl and whisk well. Add sugar and extract and whisk again until mixed. Slowly stir in chocolate, then stir in almond flour. Pour equal amounts of batter into ramekins and place 6 chocolate chips in the center of each, pressing down lightly to cover with batter.

Bake for 12 to 14 minutes or until set around the edges and soft looking in the center. Let stand for 5 minutes, then run a small sharp knife around the edges and invert onto 4 small plates; serve immediately.
Made with these products: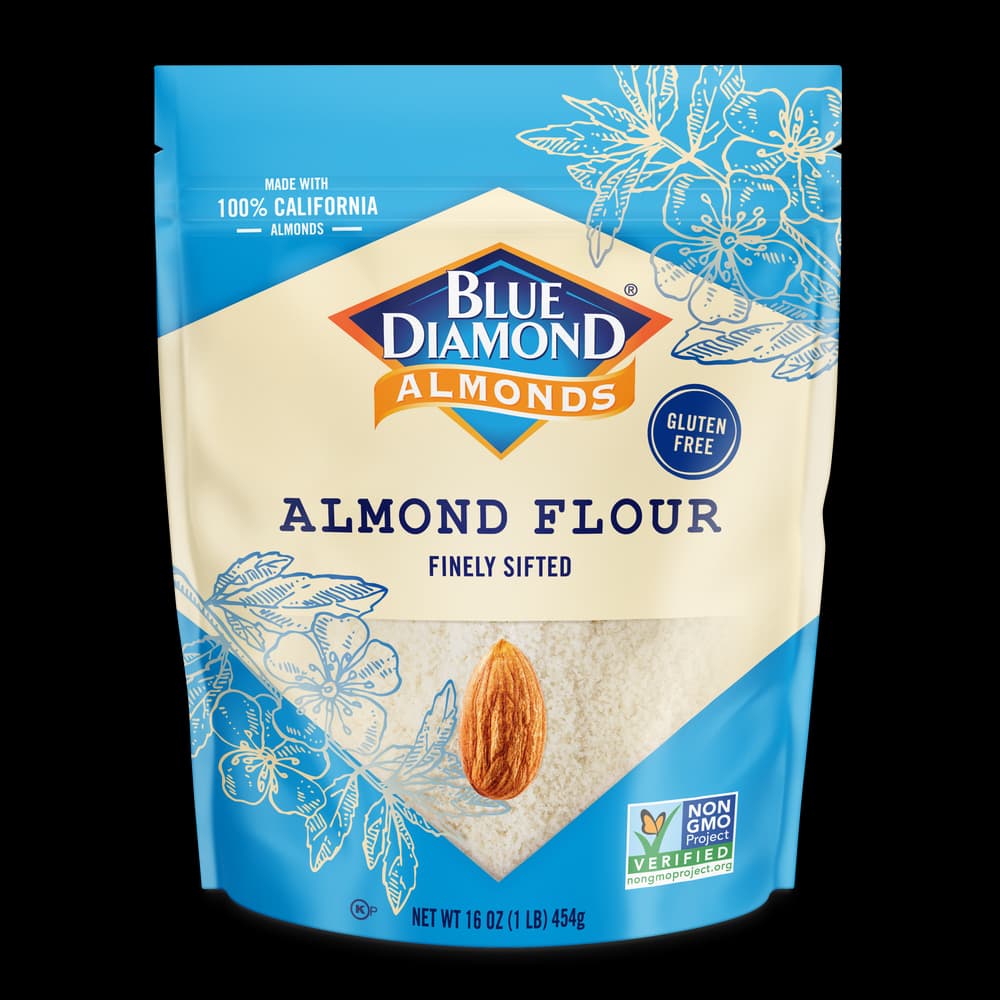 Notes:
Recipe Notes:
For a very soft center, cook for 12 minutes. If you prefer a firmer texture cook for 14 minutes.