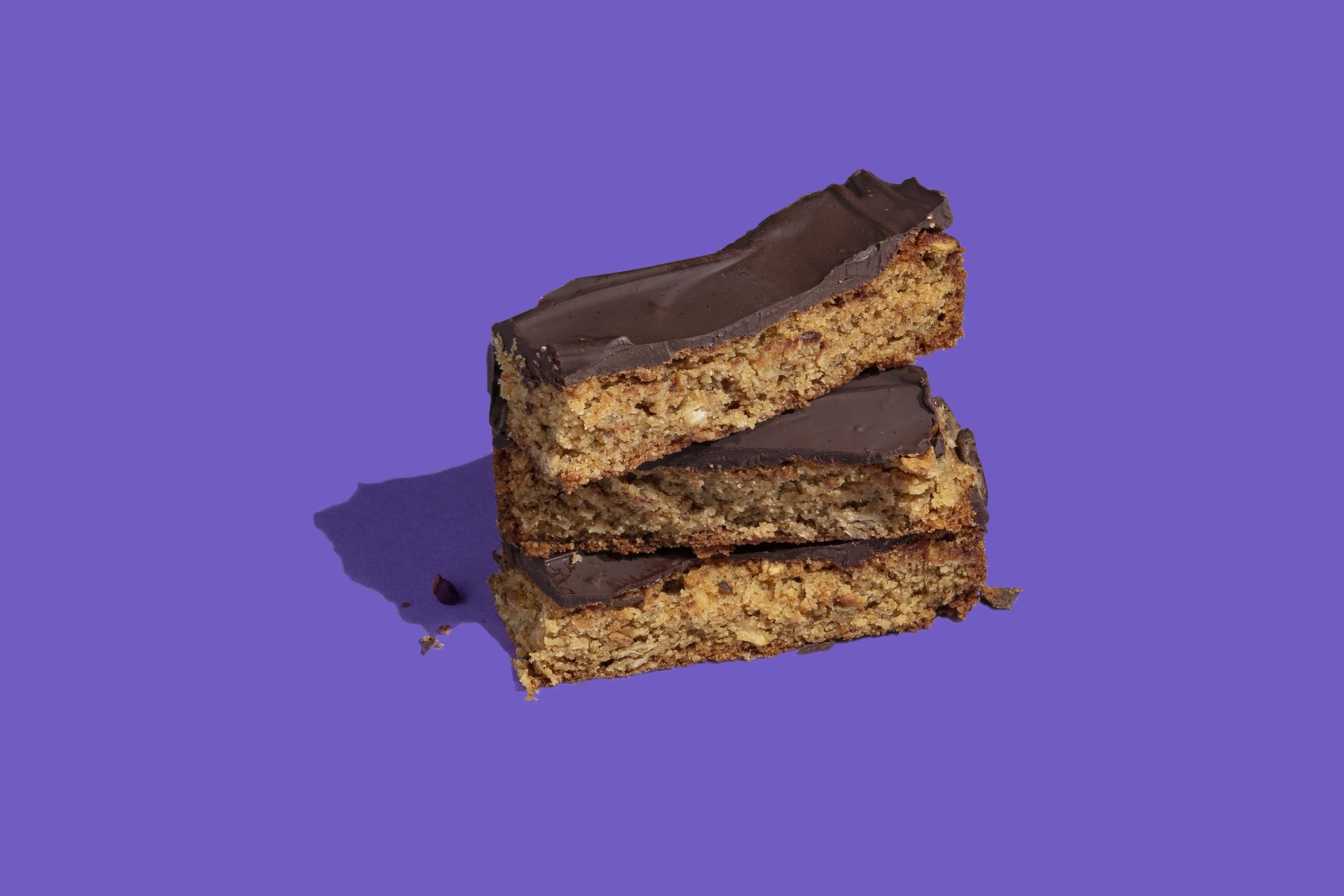 Chocolate Topped Almond Oat Slice
Nutrition Information
Total Fat
27g
Total Carbohydrates
34g
Cholesterol
50mg
Sodium
270g
Potassium
320mg
Dietary Fiber
5g
Sugars
24g
Protein
7g
Directions
Preheat oven to 350°F and line a 9-inch square baking pan with 2 alternating strips of parchment paper long enough to reach the top of the pan (this will make the cookies easy to remove and cut after baking).

Place butter in a large bowl and stir to soften. Stir in brown sugar, extract and eggs. Add almond flour, oats, baking soda and salt and stir well.

Spread in prepared pan and bake for 30 minutes or until a toothpick inserted into the center comes out clean. Turn oven off and immediately sprinkle chocolate chips over the top; place back in the oven for 2 to 3 minutes or until chips are melted; gently spread over the surface.

Let cool completely before pulling up the parchment paper to remove cookies from pan. Place on a cutting board and fold down parchment. Dip a long knife into very hot water and dry with a paper towel; cut into 12 rectangular slices, dipping in water and wiping drying with a paper towel in between cuts as needed. Makes 12 cookies.
Made with these products: