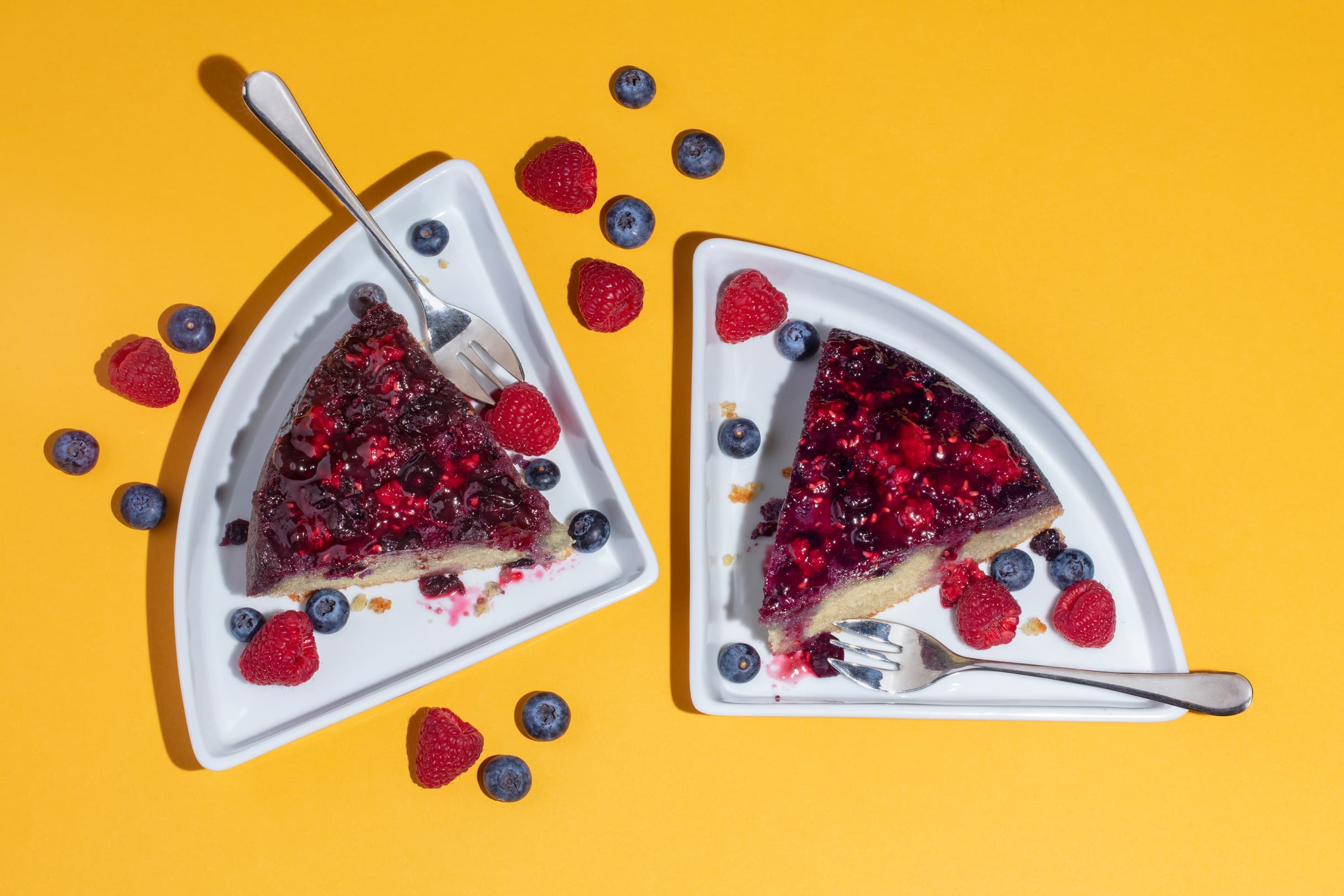 Lemon Berry Upside Down Cake
Nutrition Information
No nutritional info available at this time.
Ingredients
1 cup fresh raspberries

3/4 cup fresh blueberries (sightly heaping)l

4 eggs

1/2 cup sugar

1/3 cup vanilla or lemon Greek yogurt

2 teaspoons lemon extract

1/4 cup butter, melted

1 teaspoon baking powder

1/2 teaspoon baking soda

1/4 teaspoon salt
Directions
Preheat oven to 350°F and lightly butter a 9-inch round baking pan.

Spread jam in the bottom of the baking dish, spreading very lightly in the center and sprinkle with berries to evenly coat the bottom.

Beat eggs in a large bowl until foamy. Beat in sugar, yogurt and extract, then beat in butter. Beat in almond flour, baking powder, baking soda and salt.

Spread evenly over berry mixture and bake for 50 to 55 minutes or until a toothpick inserted into the center comes out clean. Remove from oven and let stand for 15 minutes.

Run a small sharp knife around the edges and place a large flat plate over the top of the pan; carefully invert cake. Let cool completely before serving. Makes 8 servings.
Made with these products: