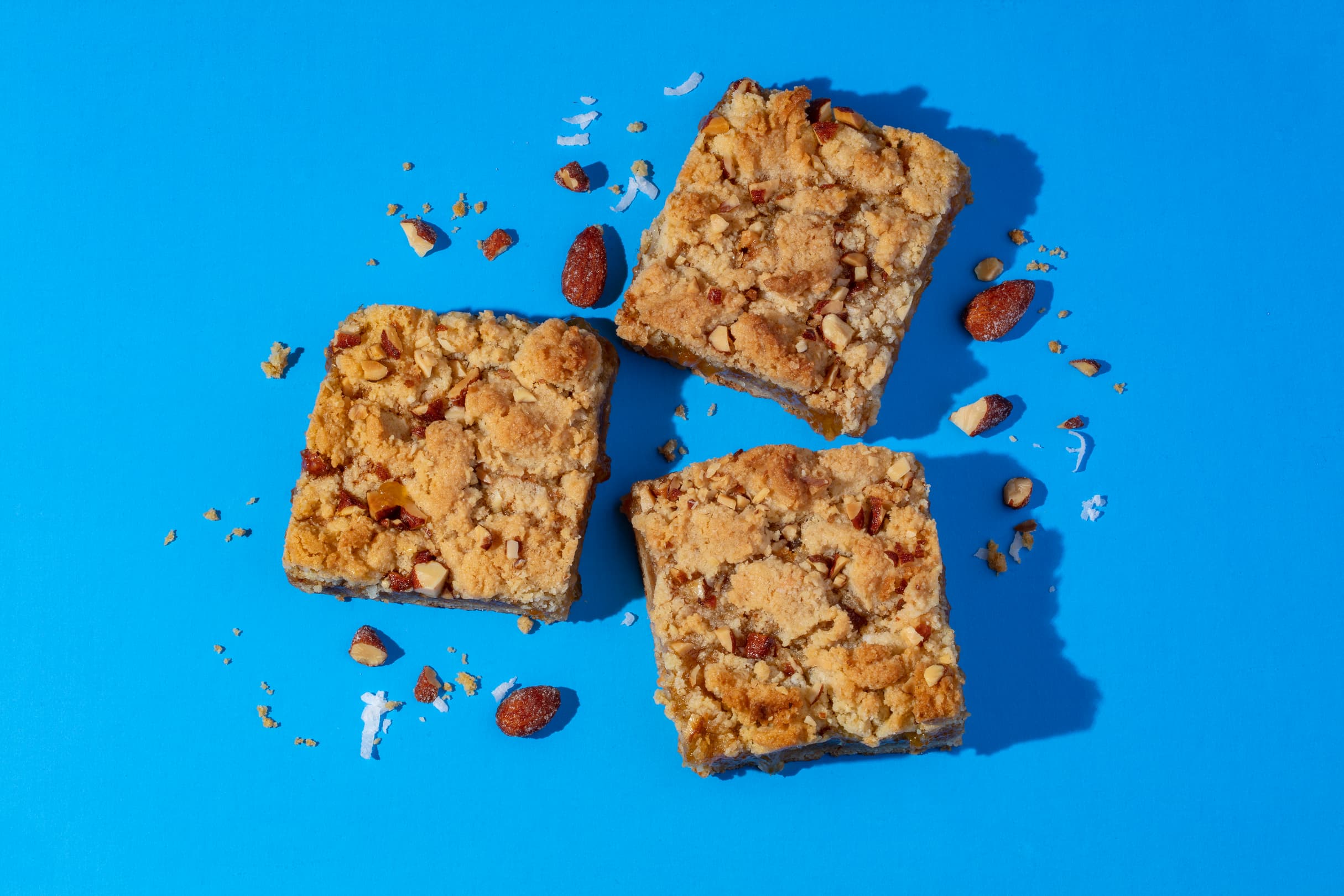 Oat and Almond Tropical Fruit Bars
Nutrition Information
No nutritional info available at this time.
Ingredients
1/2 cup butter, at room temperature

1/3 cup sugar

1/4 cup powdered sugar

1 1/2 teaspoons coconut or lemon extract

1 egg

3/4 cup quick oats

1/2 cup sweetened flaked coconut

1/2 teaspoon baking soda

1/2 teaspoon salt

1 cup tropical jam or preserves
Directions
Preheat oven to 350°F and grease an 8-inch square baking pan. Place an 8-inch wide long strip of parchment paper in the bottom and up the sides of pan (this will make it easy to remove the cookies from pan).

Place butter in a large bowl and stir with a wooden spoon to make creamy. Stir in, sugars, extract and egg.

Place oats, in a small food processor and process until flour-like in consistency. Add to butter mixture with almond flour, coconut, baking soda and salt, stirring to make a soft dough.

Press about 2/3 of the mixture firmly into the bottom of the baking dish. Spread jam mixture over the top and drop small pieces of the remaining dough over the top; sprinkle with almonds, if desired.

Bake for 40 minutes or until the dough is set, tenting with foil if the top browns too quickly. Let cool completely before cutting into 9 bars.
Made with these products: