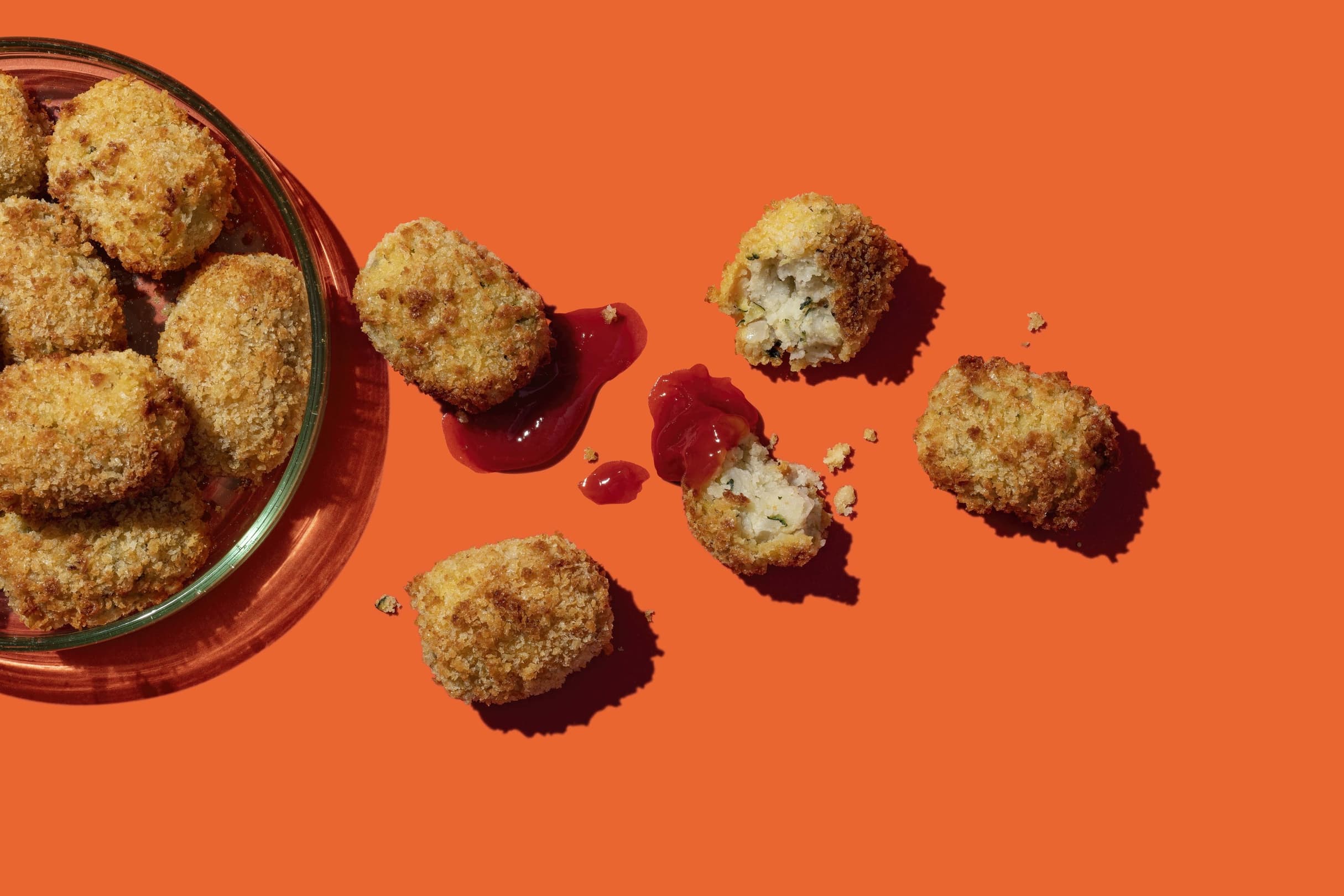 Crispy Almond Zucchini Tots
Nutrition Information
Total Fat
8g
Total Carbohydrates
25g
Cholesterol
60mg
Sodium
420g
Potassium
450mg
Dietary Fiber
3g
Sugars
2g
Protein
8g
Ingredients
1 lb. russet potatoes, peeled and cut into large chunks

1/2 cup lightly packed shredded zucchini, patted dry between paper towels

1/4 cup finely minced onion

1 teaspoon seasoned salt

1/2 teaspoon pepper
Coating:
1 cup + 2 tablespoons panko breadcrumbs

1/2 teaspoon seasoned salt

2 eggs, well beaten

Olive oil cooking spray
Ketchup, sour cream, ranch dressing or guacamole (optional dippers)
Directions
Preheat oven to 425°F and line a large baking sheet parchment paper or foil coated with cooking spray.

Place potatoes in a medium pot of boiling water. Cook for 10 minutes or until tender when pierced with a knife, but not cooked all the way through. Drain and let cool slightly.

While potatoes are cooking, place almond flour in a skillet and cook for a minute or two over medium heat until lightly toasted and fragrant, stirring frequently; let cool.

Coarsely grate potatoes and place in a large bowl. Stir in almond flour, zucchini, onion, salt and pepper until well mixed. (Using your hands works best.) Divide into 30 equal portions then press into small oval shapes.

To prepare coating, stir together panko breadcrumbs and seasoned salt in a medium bowl. Place eggs and almond flour in 2 separate medium bowls. Roll each tot in almond flour to coat completely, rolling lightly to so that it adheres to the surface but the excess shakes off. Using one hand, roll each tot in egg, letting the excess drip off.

Using your other hand roll in seasoned breadcrumbs, pressing lightly to coat as heavily as possible. Place on prepared baking sheet and coat liberally with cooking spray.

Cook for 25 to 30 minutes or until tots are lightly browned and crisp, coating with cooking spray twice more during baking. Serve immediately with ketchup, sour cream, ranch dressing or guacamole.
Made with these products: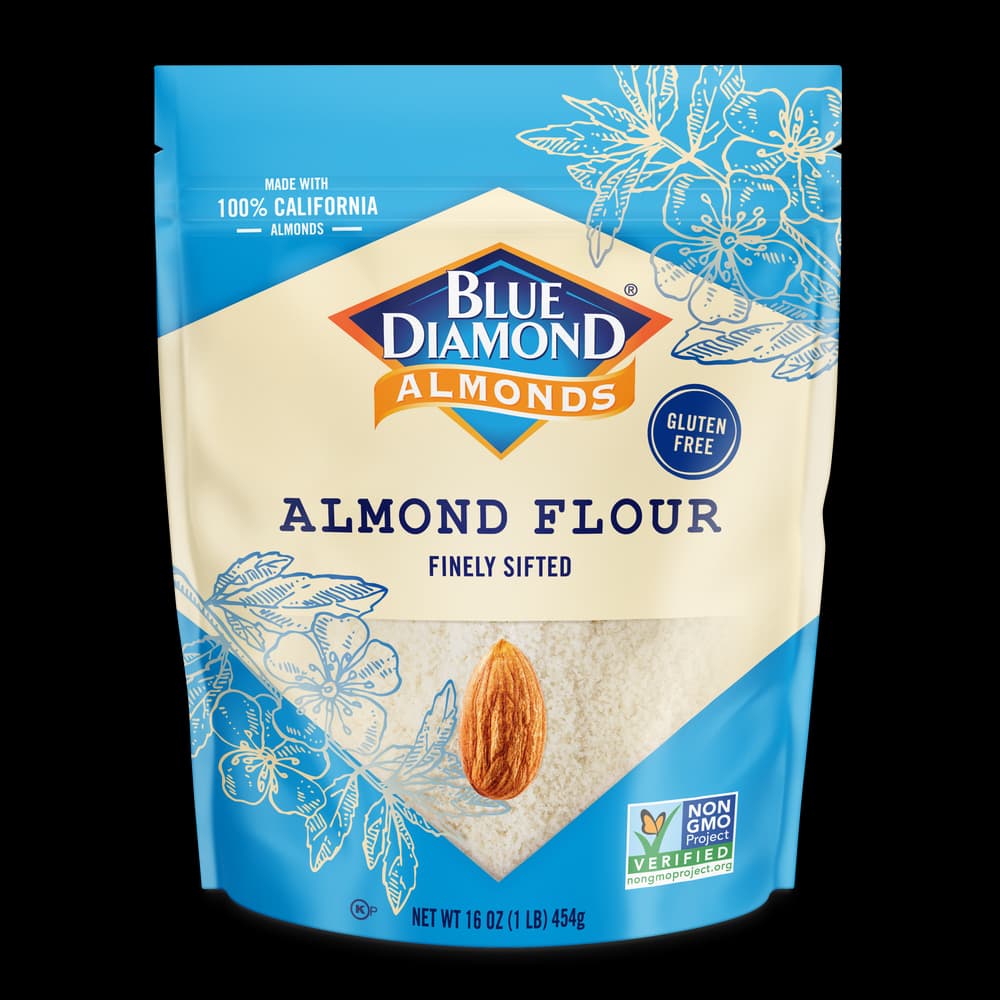 Notes:
Air fryer method:
Tots may also be cooked in batches in a pre-heated air fryer for 10 minutes or until golden brown and very crisp, tossing and coating with cooking spray twice during cooking.