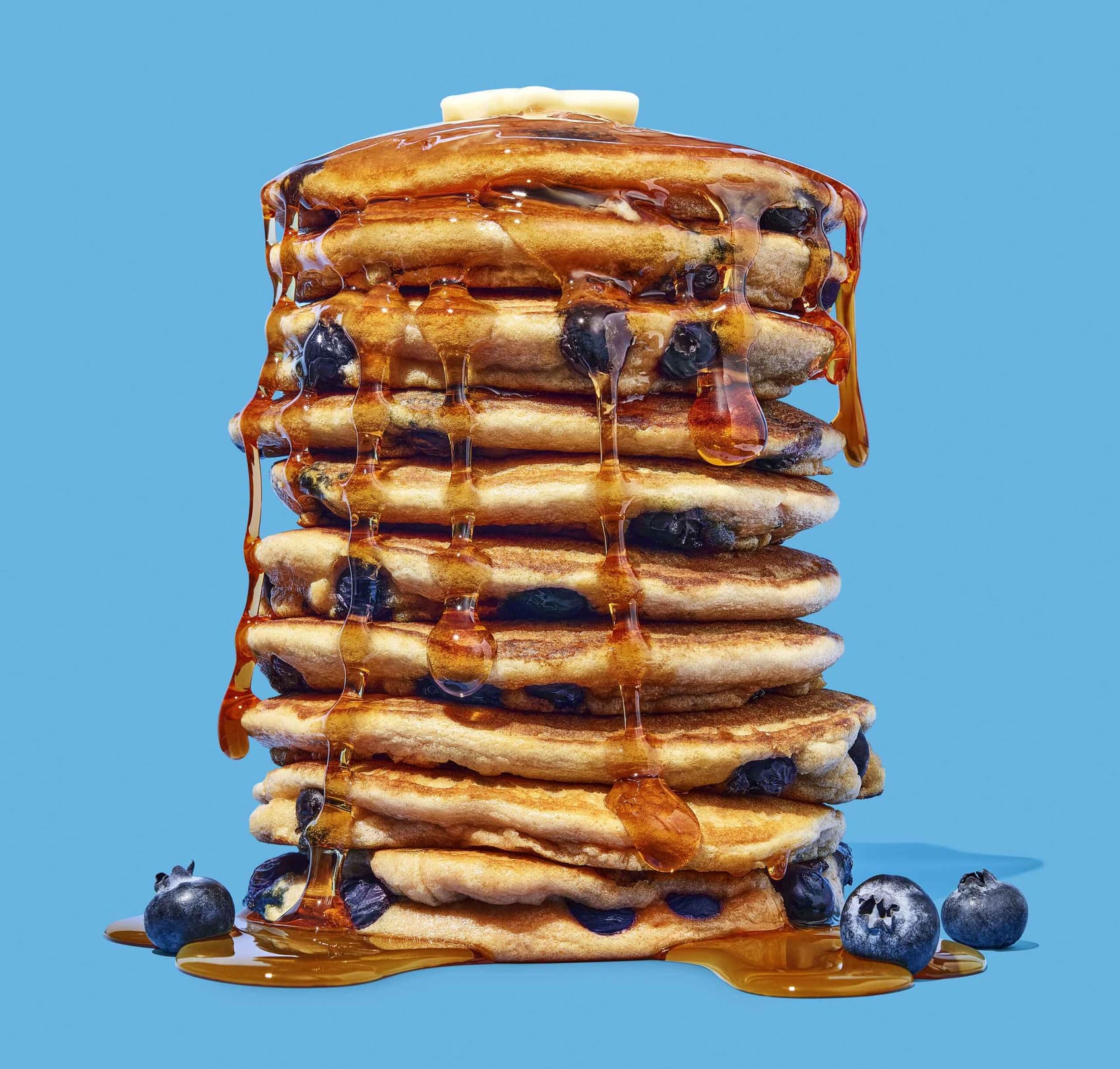 Browned-Butter Blueberry Pancakes
Nutrition Information
Total Fat
33g
Total Carbohydrates
20g
Cholesterol
130mg
Sodium
430mg
Dietary Fiber
6g
Sugars
10g
Protein
14g
Ingredients
3 Tbsp. butter

3 large eggs

2 Tbsp. sugar

1 tsp. baking soda

¼ tsp. salt

1 cup blueberries

Cooking spray

Butter and syrup if desired
Directions
Melt the butter in a small skillet over medium high heat. Cook 5 minutes or until butter turns light brown. Remove from heat and cool slightly. Place the browned butter and the next 6 ingredients, in order, in a blender. Blend until smooth. Transfer to a bowl and stir in blueberries.

Preheat a nonstick skillet over medium-heat. Coat pan with cooking spray. Spoon ¼ cup batter into pan. Cook 1 minute or until edges begin to bubble and bottom is browned. Turn; cook 1 minute or until browned. Remove from pan and keep warm. Repeat with remaining batter.

Top with butter and syrup, if desired.
Made with these products: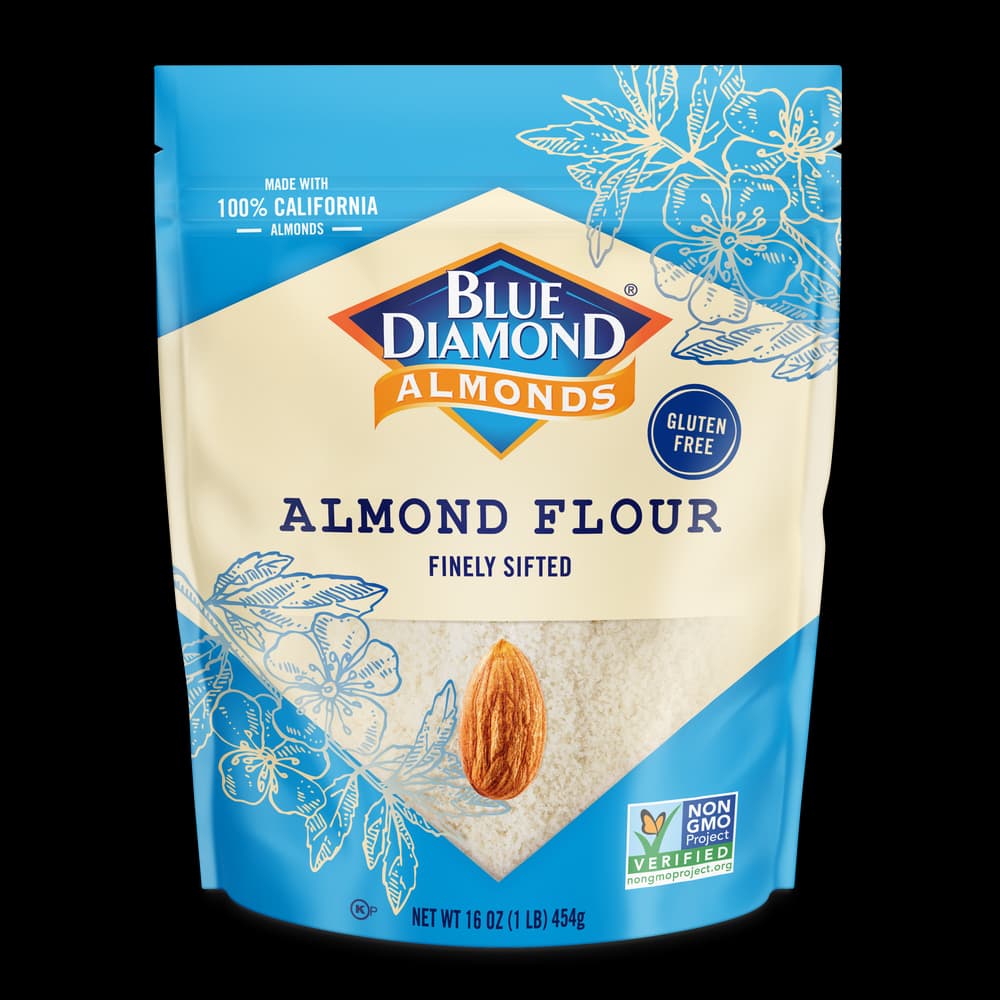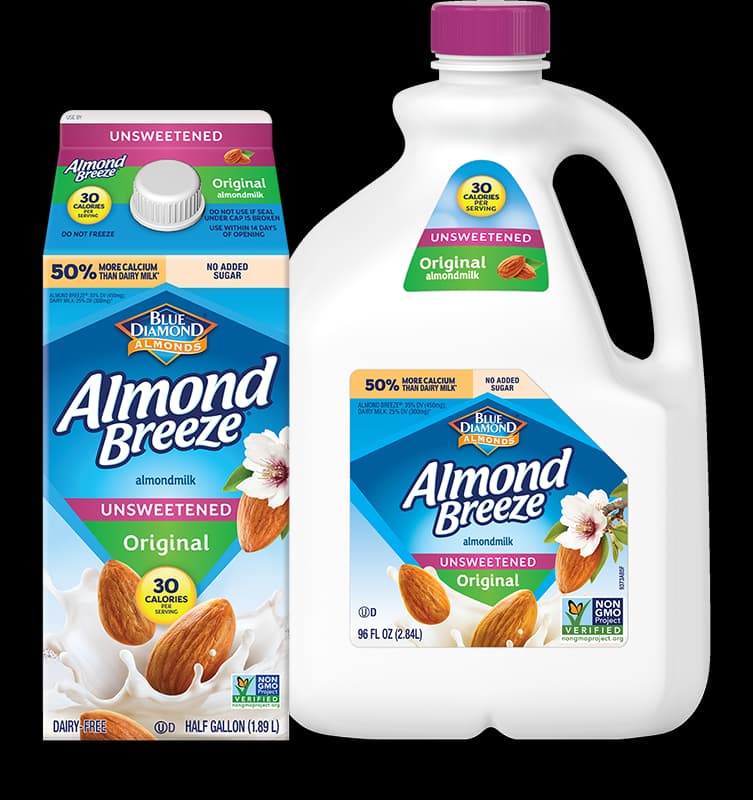 Unsweetened Original Almondmilk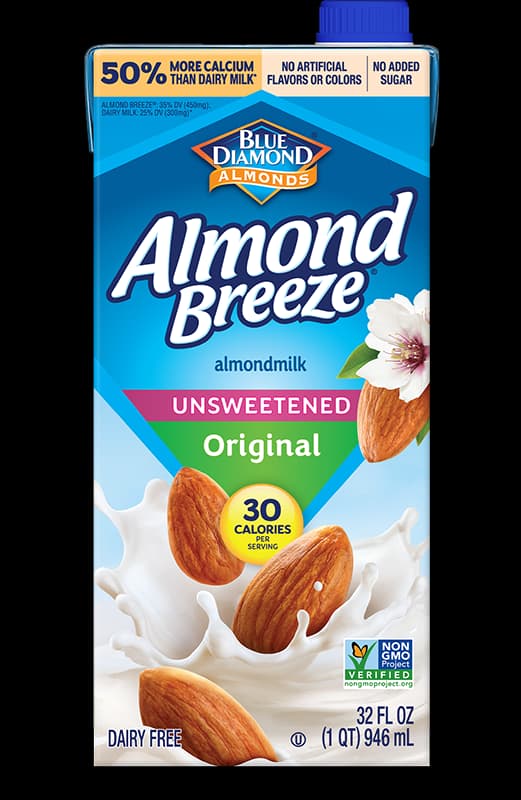 Shelf Stable Unsweetened Original Almondmilk