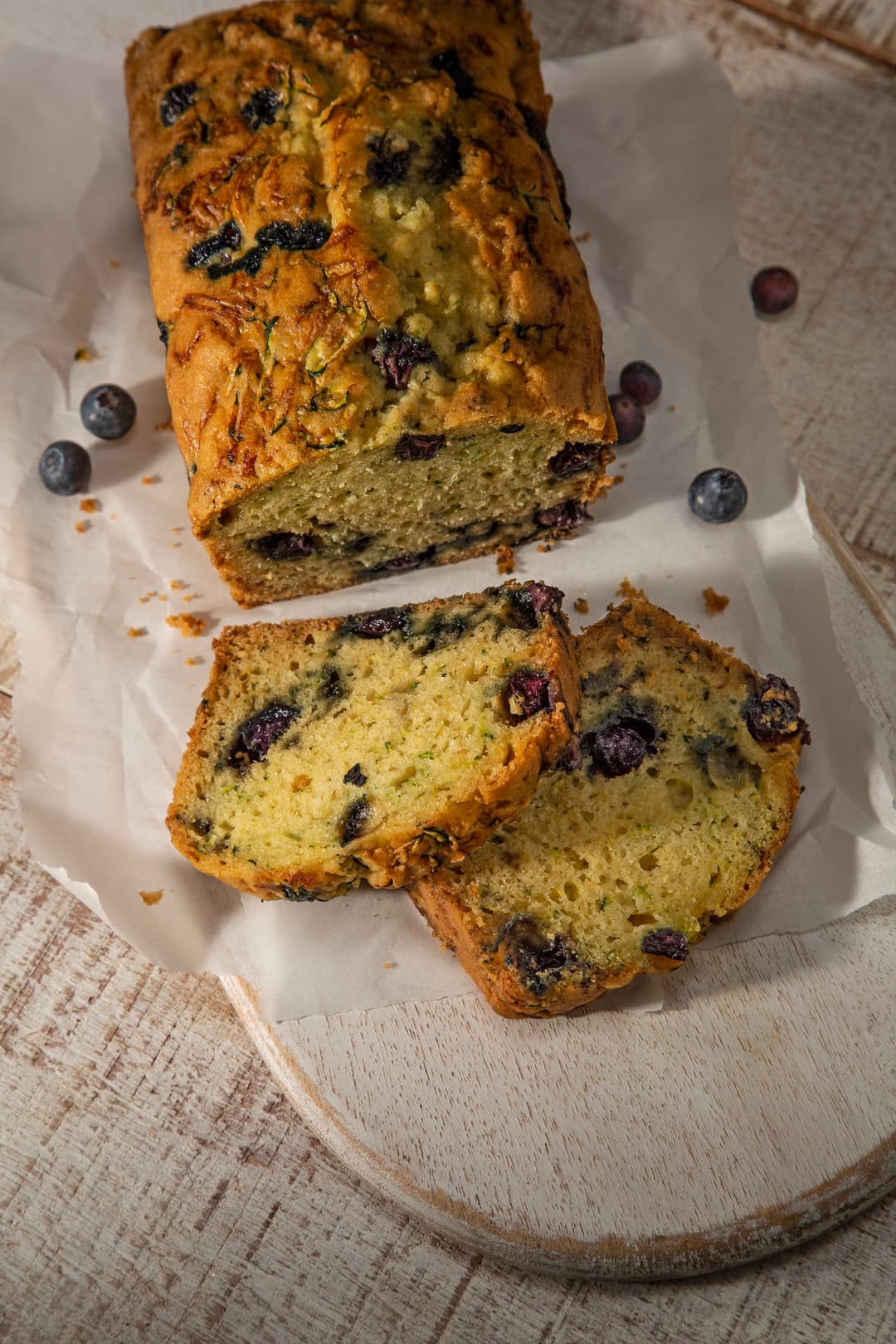 Blueberry Zucchini Bread
Nutrition Information
Total Fat
15g
Total Carbohydrates
46g
Cholesterol
55mg
Sodium
33mg
Potassium
141mg
Dietary Fiber
1g
Sugars
22g
Protein
6g
Ingredients
3/4 cup sugar

1/2 cup vegetable oil

2 eggs

2 cups flour

1 teaspoon baking powder

1 teaspoon baking soda

1/4 teaspoon salt

1 3/4 cups shredded zucchini patted dry between paper towels

1 cup fresh blueberries
Directions
Preheat oven to 350°F and coat a loaf pan with nonstick cooking spray.

Whisk together sugar, almondmilk, vegetable oil and eggs in a large bowl. Stir together dry ingredients and stir lightly into Almond Breeze mixture. Fold in zucchini and blueberries.

Spread in prepared pan and bake for 1 hour or until a toothpick inserted into the center comes out clean. Let cool in pan. This bread is best served the next day.
Made with these products: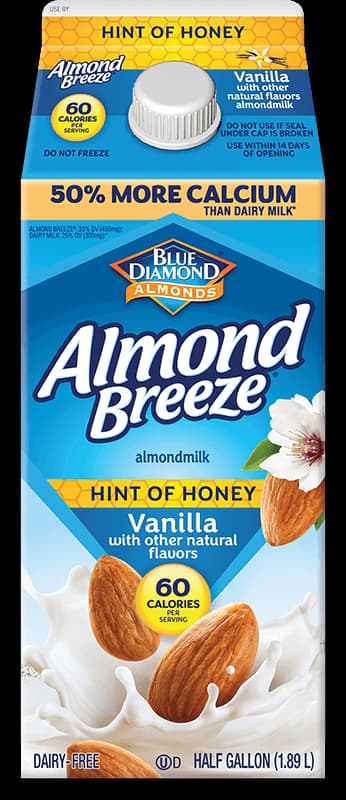 Hint of Honey Vanilla Almondmilk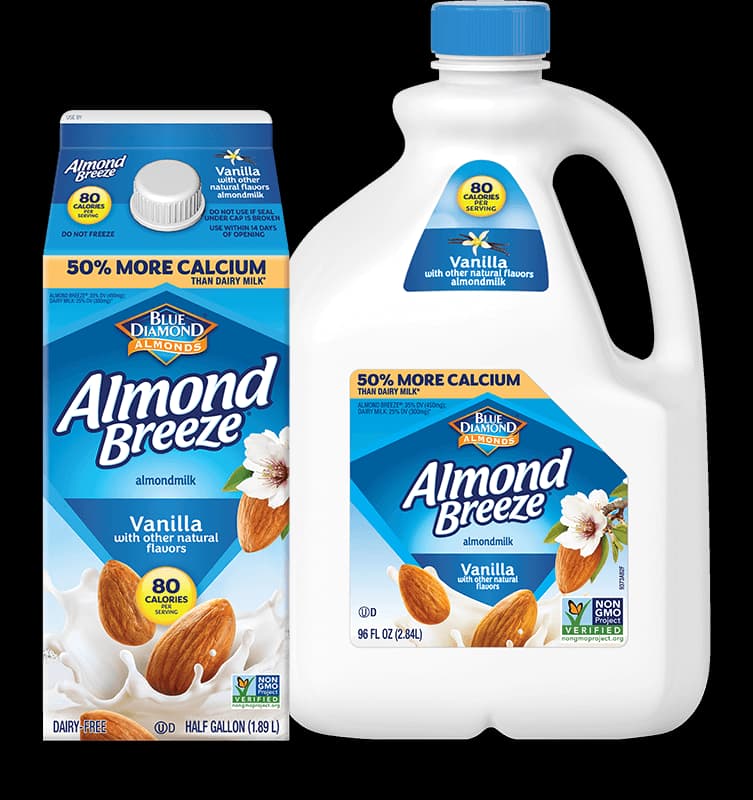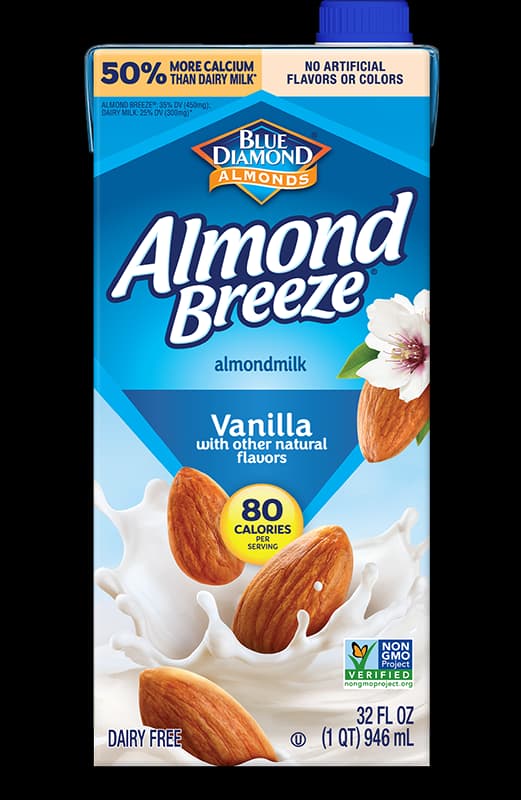 Shelf Stable Vanilla Almondmilk