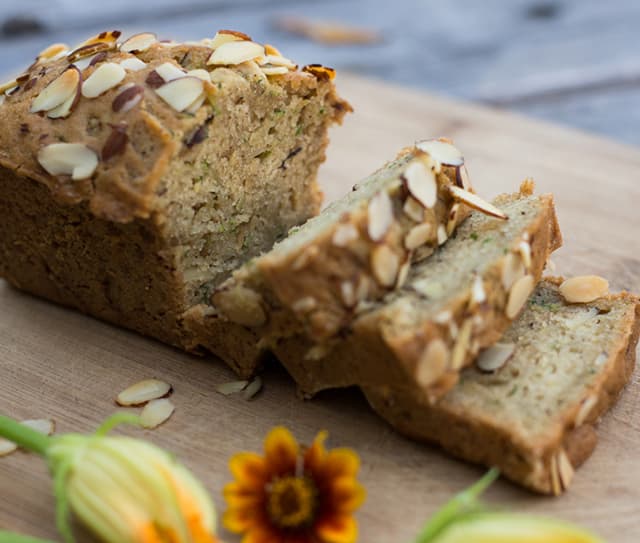 Vegan Zucchini Almond Bread
Nutrition Information
Total Fat
29 g
Total Carbohydrates
64 g
Cholesterol
0.0 mg
Sodium
450 mg
Potassium
230 mg
Dietary Fiber
4 g
Sugars
32 g
Protein
7 g
Ingredients
3 cups all-purpose flour

1 1/2 teaspoons baking soda

1/2 teaspoon baking powder

1 teaspoon salt

1 tablespoon ground cinnamon

1/2 teaspoon fresh grated nutmeg

1 cup vegetable oil

2 teaspoons pure vanilla extract

1 cup granulated sugar

3/4 cup brown sugar

2 cups shredded zucchini

3/4 cup thinly sliced almonds plus a bit more for the top of each loaf
Directions
Place a rack in the center of the oven and preheat oven to 350 degrees F. Grease and flour an 8×4-inch or 9×5-inch loaf pan. Set aside.

In a large bowl, whisk together flour, baking soda, baking powder, salt and spices. Set aside.

In a medium bowl, whisk together Almond Milk, vegetable oil, vanilla extract, and sugars. Shred the zucchini using a grater and squeeze it over a strainer to release some of the liquid. Whisk thoroughly, then add the shredded zucchini and almonds.

Pour the wet ingredients into the dry ingredients and fold together with a spatula. Make sure all of the flour is thoroughly incorporated into the batter. Spoon batter into prepared pan, sprinkle the top with sliced almonds and place in the oven. Bake for about 1 hour, or until a skewer inserted into the center of the bread comes out clean.

Allow to cool in pan for 20 minutes before inverting onto a wire rack to cool completely.
Made with these products: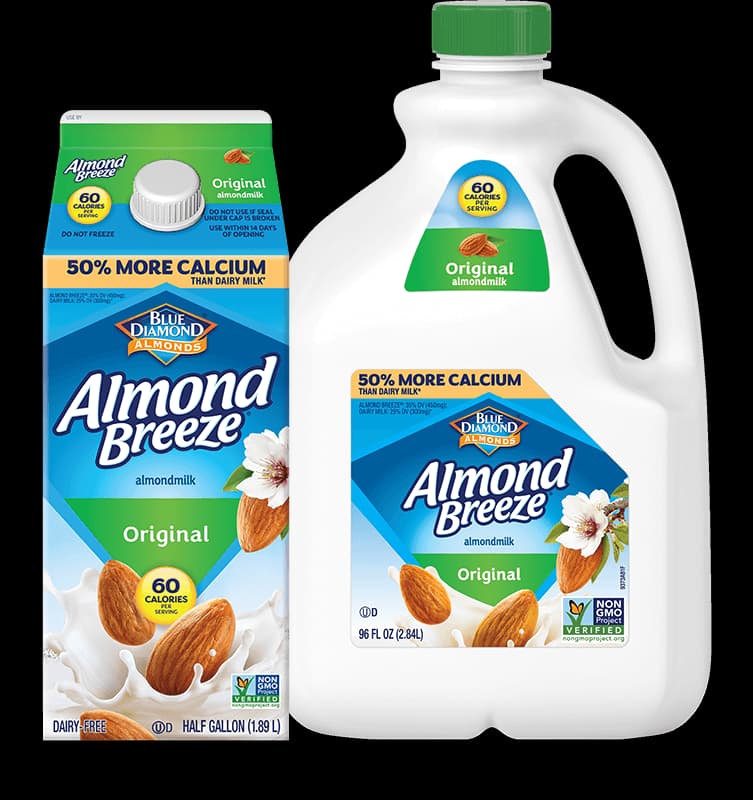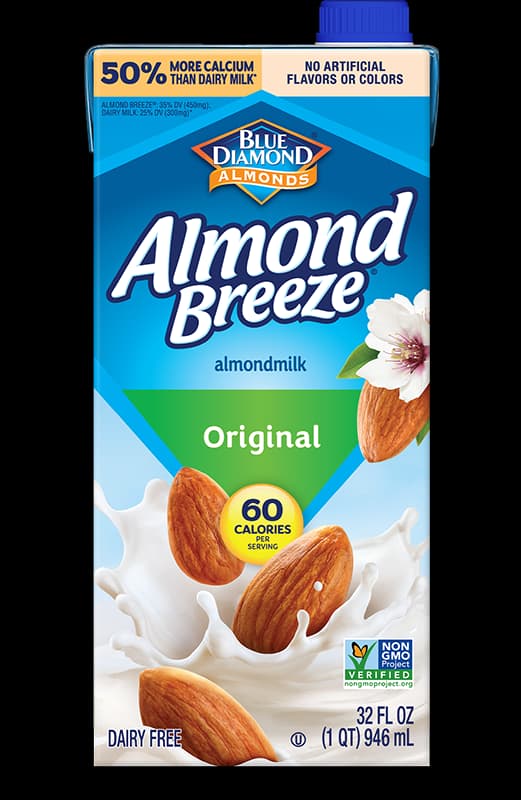 Shelf Stable Original Almondmilk
Notes:
Bread will last, well wrapped at room temperature, for up to 5 days.
Courtesy of: The Forest Feast