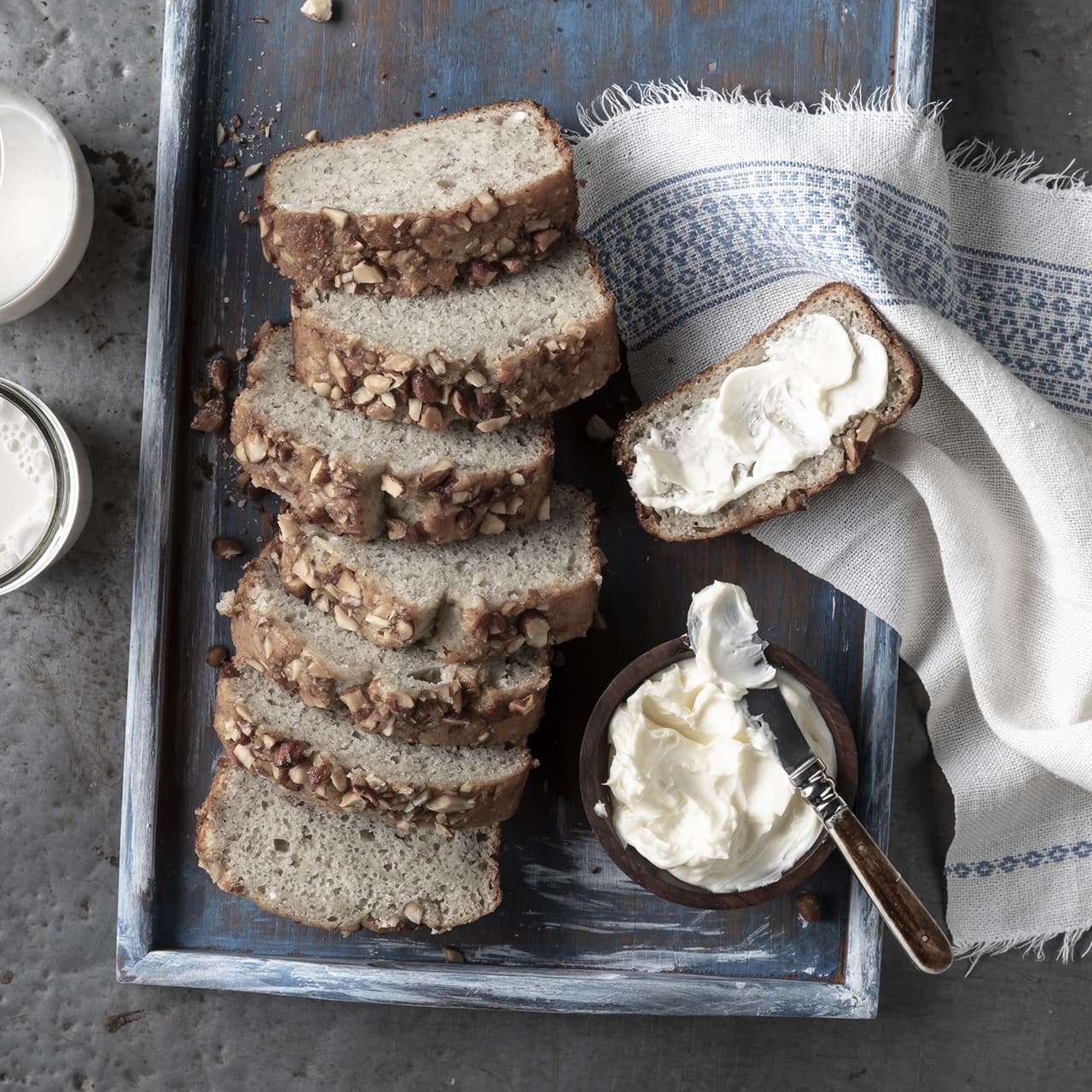 Breeze Banana Bread
Nutrition Information
Total Fat
12g
Total Carbohydrates
29g
Cholesterol
25mg
Sodium
190mg
Potassium
125mg
Dietary Fiber
2g
Sugars
16g
Protein
5g
Directions
Preheat oven to 350°F and coat 2 mini loaf pans with nonstick spray.

Whisk together bananas, sugar, Almond Breeze, oil, extract and egg in a large bowl. Stir together dry ingredients and add to banana mixture, stirring just until dry ingredients are incorporated.

Spoon equal amounts into prepared pans and bake for 40 minutes or until a toothpick inserted into the center comes out clean. Let cool before removing from tins. Makes 8 servings.
Made with these products:
Notes:
Recipe tips: For a fun ice cream sandwich, spoon slightly softened ice cream between slices of banana bread and freeze until firm.
This recipe may be baked in a 7 1/2 X 3 1/2-inch loaf pan for 55 minutes to make 1 small but full-size loaf, or double the recipe and bake in an 8 X 4-inch loaf pan for 1 hour and 10 minutes for a large loaf.
Courtesy of: Patty Mastracco