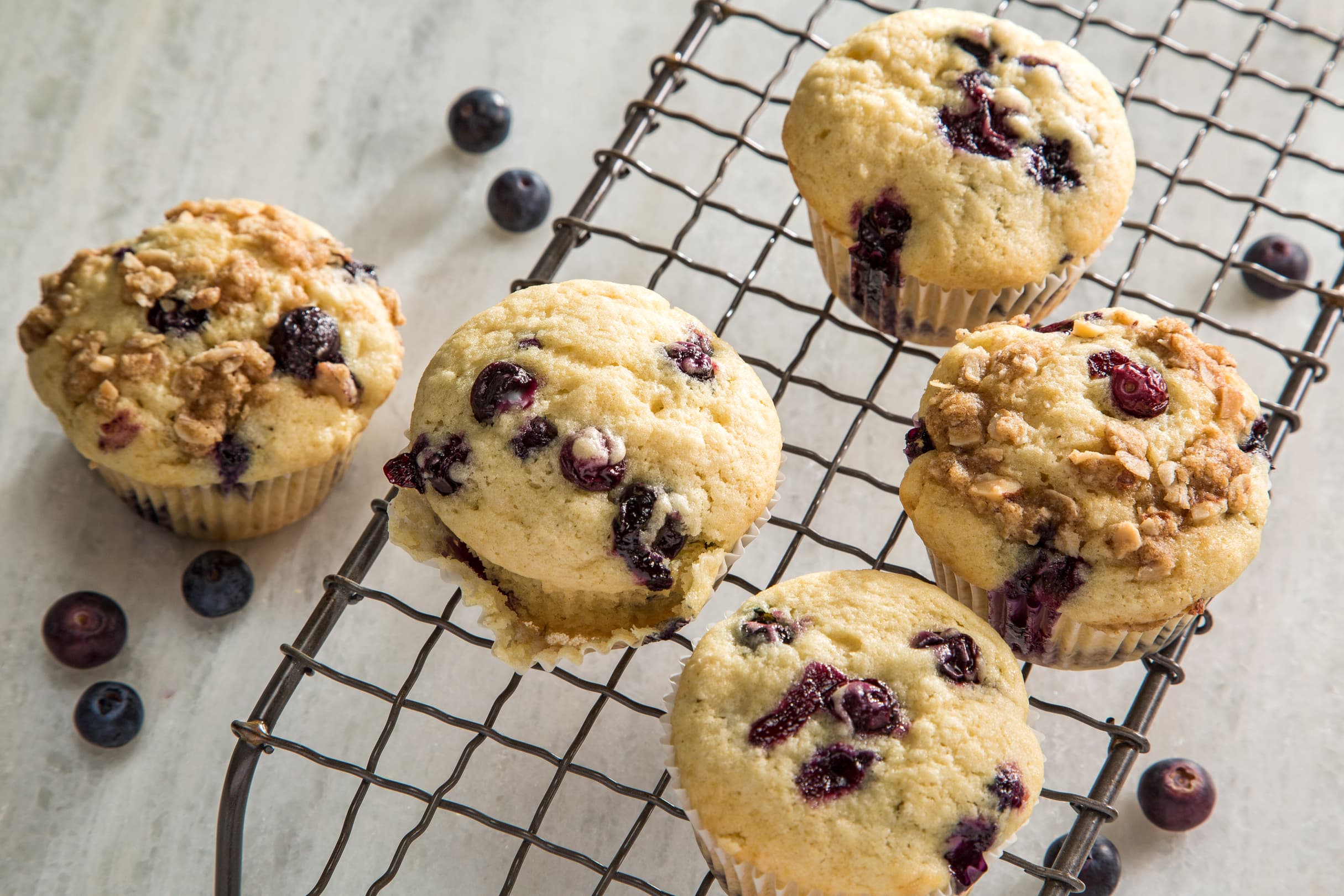 Blueberry Muffins
Nutrition Information
Total Fat
9g
Total Carbohydrates
34g
Cholesterol
35mg
Sodium
210mg
Potassium
60mg
Dietary Fiber
1g
Sugars
17g
Protein
4g
Ingredients
Muffins
3/4 cup sugar

6 tablespoons butter softened

1 egg

2 cups flour

2 teaspoons baking powder

1/4 teaspoon salt

1 1/4 cups fresh blueberries
Streusel (Optional)
1 1/2 tablespoons butter softened

1 1/2 tablespoons brown sugar

1 1/2 tablespoons flour

1 1/2 tablespoons rolled oats
Directions
Preheat oven to 350°F and line 12 muffin cups with paper liners.

Stir together sugar and butter in a large bowl until light and fluffy. Stir in egg, then stir in Almond Breeze. Stir together flour, baking powder and salt and add to butter mixture, stirring very lightly. Stir in blueberries.

Spoon equal amounts into lined muffin cups. If preparing streusel, mix all ingredients in a small bowl using your fingers. Sprinkle over muffin batter.

Bake for 25 minutes or until muffins are cooked through.
Made with these products: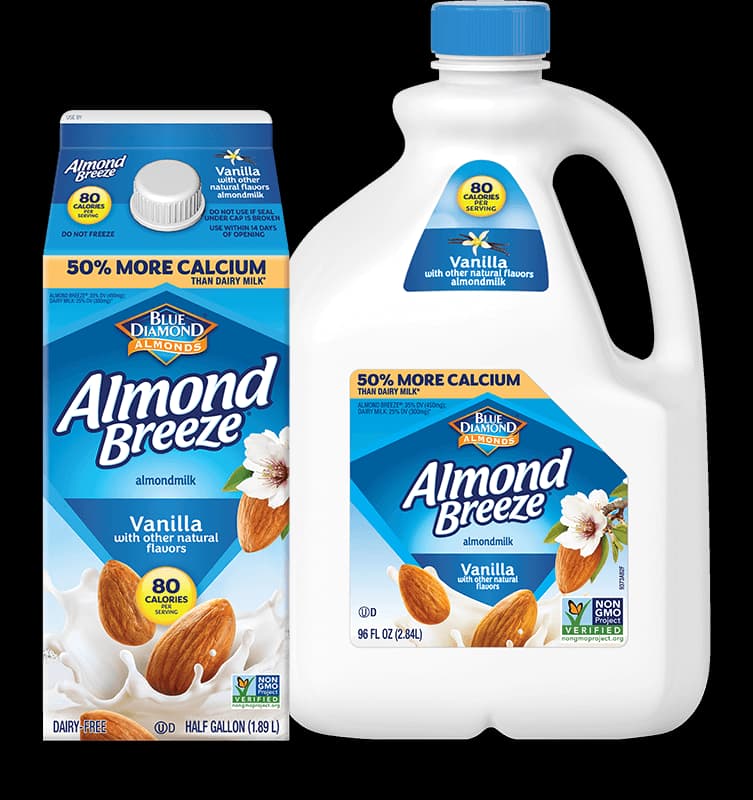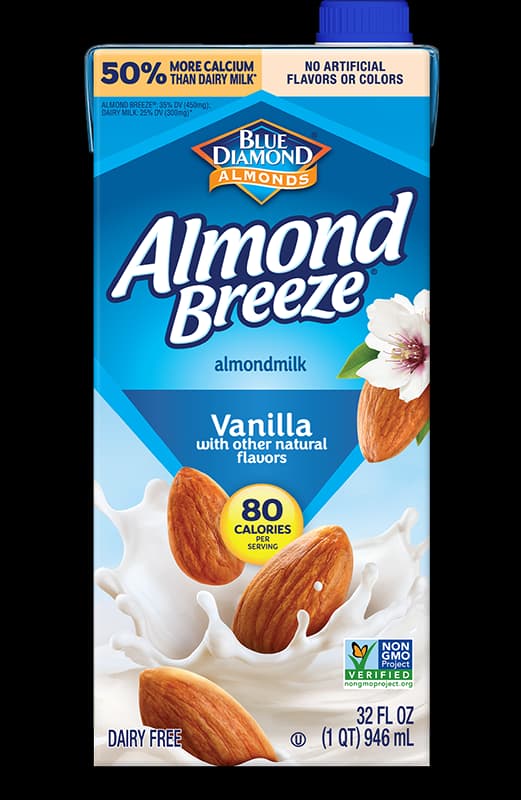 Shelf Stable Vanilla Almondmilk